Social Media Marketing
Social media is about sociology and psychology more than technology.
Which is why 71% of consumers who have had a positive experience with a brand on social media are likely to recommend the brand to their family and friends. Kilowott delivers quality and creative SMM services to increase your ROI.
Social media is EVERYTHING!
It comes as no surprise that social media marketing is absolutely essential for your business. Social media platforms allow you to connect with your audience, build your brand, increase sales, and drive website traffic. This entails publishing great content on your social media profiles, engaging with and responding to your followers, analyzing results, and running social media campaigns.
Social media marketing is an online marketing method that utilizes different social media platforms, such as Facebook, Twitter, LinkedIn and Pinterest, to establish brand recognition, capture customers' attention and connect brands with a broader, more diverse audience segment. Social media marketing for small businesses and enterprises is a powerful way to reach your prospects right where they spend their time online and bolster your brand engagement.
A dynamic, data-driven social media marketing plan can bring remarkable results to your company and turn customers into brand advocates. More importantly, an innovative social media marketing strategy positively influences your search engine optimization (SEO) and digital marketing efforts, creating more lead and revenue streams for your business.
As a company, you need to be where your customers are; and that's online. In 2019, Emarketer broke down social media usage by generation and found that  90.4% of Millennials, 77.5% of Generation X, and 48.2% of Baby Boomers are active social media users. Millennials clearly continue to be the generation with the highest use of social media platforms such as Instagram, TikTok, Snapchat and more. They are also the broadest category with access to smartphones. Gen X, on the other hand, are more likely to be using platforms such as Facebook and Pinterest on tablets. Lastly, Baby Boomers are also bridging their gap with technology and are increasingly becoming more familiar with a range of social media platforms.
SMM Stats
91% of all social media users access social channels via mobile devices.
Which means if you're reading this on a laptop or a computer, you make up for just under 10% of people who are online right now.
Social media is just a buzzword until you come up with a plan
65% increase in organic social media engagement
Case study: Dental Practise Social Media Marketing
A private dental practise in India with relatively little to no social media presence was looking to make an impact online with the hope of generating actionable leads.
By creating a unique voice that reflects the quirky personality of the lead dentist, we were able to not only make an indelible mark online but also increase social engagement by over 65% in the first three months. With a focus primarily on Instagram and Facebook, we used these platforms to drive traffic to the website, securing a steady stream of leads that were converted to business totalling close to $1500 a month.
It was of paramount importance to think outside the box here in order to differentiate the client from other dental practices not just in the country, but across the world as well.
Case study: Real Estate SEO and SMM
A 500% increase in website traffic
One of India's most renowned Real Estate companies, Models, approached Kilowott looking to revamp their website and online presence. The reason? They were looking to take boots of the ground, and start generating sales through online enquiries. Our goal was to increase traffic to their website by using Social Media as a catalyst.
The plan included a complete Social Media overhaul that focussed on specific properties, while giving the content a human touch. We took the spotlight off the brick and mortar, and shone it on the features and benefits of a Models property, and the people behind it. With a modest budget of just over $600, the onus lay on strong organic traffic. And it worked.
In 12 months of continuous engagement, we were able to increase traffic to the website by over 500%. Average users of around 3000 increased to an average of 17,700 users on a daily basis. Pageviews increased by close to 300%, with the average social media post reaching more than 150,000 users.
FAQs about Social Media Marketing
Yes, you do! It helps your customers connect with you and increases awareness about your brand. It can boost leads and sales.
You can track metrics like reach, audience engagement, site traffic, leads generated, signups and conversion and revenue generated. With analytics, you can determine the ROI per social media channel.
You could probably curate content and post yourself. However a professional will also improve customer service, perfect branding, launch campaigns, increase sales and use analytics to improve your ROI among many other things.
You should post content relevant to your product or service and your target audience. Each social media platform uses content in a different way and audiences are different on each platform.
Facebook, Instagram, Twitter, and LinkedIn are the most popular platforms used by businesses. Choose those that suit your goals and target demographics. If you are not sure, get a customized social media audit.
Studies range from one per day to one per week. Your focus needs to be on strategy, quality and advertising. You will get unfollowed if you post too much.
Studies have found the perfect timing on each social media platform, but the time you choose to post depends on your target audience. Through your analytics, you will be able to find the specific time your posts have peak engagement.
Definitely! Advertising ensures that your ad will be seen by your target audience based on gender, location, age and preferences. It's a more efficient way to increase leads, traffic and sales.
SMM Platforms
Today's leading Social Media Platforms
Connect with more customers and build a community around your brand through Instagram social media marketing. Kilowott's Instagram advertising experts enhance your business profile, launch sponsored ads, post share-worthy images and content and leverage Instagram reels and IG stories to tell your brand story. We refine your Instagram social media marketing strategy with analytics.

Statistics show that more than 90 percent of online shoppers discover a brand through YouTube marketing videos. Amp up your YouTube social media marketing strategy to capture your customers' attention and compel them to take action. Our YouTube marketing company is here to help you learn more about your target audience, improve your video quality and make YouTube marketing content that resonates with your ideal customers.
Facebook social media marketing is one of the most popular and low-cost forms of online marketing. Showcase your high level of customer support and steer traffic to your website with Kilowott's Facebook marketing services. Our Facebook advertising services determine your marketing budget, manages your Facebook profile, optimizes Facebook ads, cleans up posts and performs regular Facebook optimization to expand your reach and establish your brand authority.

Invest in Twitter social media marketing and see your brand go viral. As your dedicated
Twitter advertising service provider
 we utilize data-tracking tools to measure your analytics, identify your target audience and create organic and paid Twitter marketing strategies that humanize your company and generate traffic to your online store. Trust our Twitter social media marketing team to develop a clear action plan that matches your objectives.
Relatively new to the social media game, TikTok is just a couple of years old, yet it managed to gain over a billion downloads in its sophomore year. Today, TikTok reportedly sees over 800 million monthly users, which instantly places it amongst the top social media platforms in the world in terms of sheer user figures. The Content that Works Best on TikTok: Entertaining, interesting, comedic short-form video content, usually set to the tune of popular songs.
Statistics show that more than 238 million people use Snapchat every day for entertainment and communication. Interact with more prospects and attract new followers through Snapchat social media marketing. At Kilowott, we provide hourly consultations to help you generate valuable social media marketing ideas and ensure your Snapchat marketing tactics drive positive engagement.
Kilowott's
LinkedIn marketing services
is committed to establishing your professional reputation across social media channels. We believe that the right LinkedIn social media marketing strategy differentiates your brand from the competition. To ensure your LinkedIn social media marketing success, we manage your LinkedIn company page, craft valuable marketing posts, connect with industry leaders and implement 
LinkedIn marketing best practices.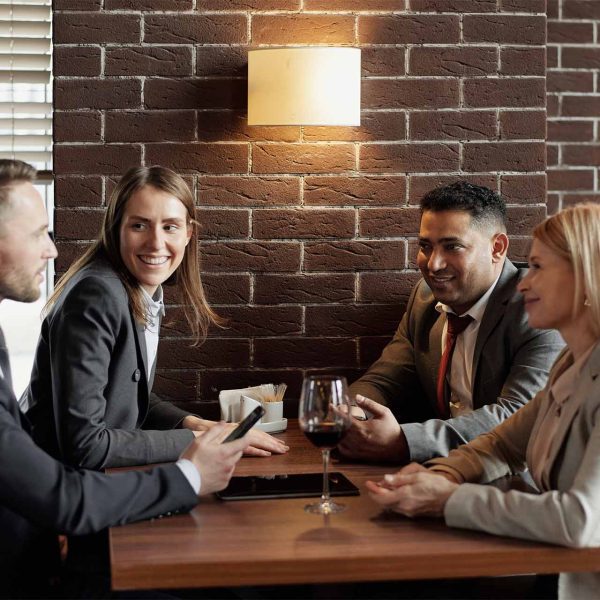 For any queries about Kilowott's services/solutions, please complete the form below and we will get back to you soon.