Strategy & Consulting Services
Shape Digital Customer Experiences
New capabilities. New opportunities.
Across industries and geographies, enterprises are recognizing the competitive advantage of superior customer experience and the value that resides not only in what a company delivers for its customers, but also in how it delivers its offerings. Where brands once could differentiate themselves by product or efficiency, success today increasingly lies in creating a memorable, omnichannel customer experience. The focus on customer experience is also driving the need for digital transformation and is underlining the power of digital transformation in creating exceptional experiences.

At the heart of change lies opportunity. You need a winning strategy, powered by insights from data and AI that can be executed at scale, with speed and certainty across your enterprise.
No matter what business, no matter where you are in the world, our unrivaled industry and function experts help you shape your future to create clearly defined, measurable value. We co-create and co-innovate solutions that help you better connect with customers, improve resilience, and drive sustainable growth.
But only about 30% of digital transformation efforts are successful, mostly because going digital is a complex process with many internal and external elements. Brands need the right skills for digital transformation. They must stay on top of the latest, most significant technology while keeping pace with customer insights. 
Enterprises need to understand what transformation entails, avoid the pitfalls and carefully consider each facet of digital transformation. Thankfully, Kilowott can help brands unravel this complex construct of activities, structures, capabilities, skills and competencies that have to be aligned and coordinated to reach specified objectives. From the many transformations we have initiated, planned and executed, clear patterns for success have emerged, enabling us to help brands reach their digital transformation goals. Kilowott's strategy consulting services and solutions can turbocharge your business.
Only 30% of digital transformation efforts are successful
Customer journeys consist of a progression of touchpoints that together add up to the experience customers get when they interact with companies. Seeing the world as their customers do helps brands better align with customer needs. 
Customer Journey Mapping 

Roadmap Ideation and Modelling with Use Cases
Designing the customer experience requires re-shaping interactions into different sequences and entails digitizing processes, reorienting internal cultures, and nimbly refining new approaches. 
Customer Experience Process Assessment and Surveys

Brand Positioning and Go-to-Market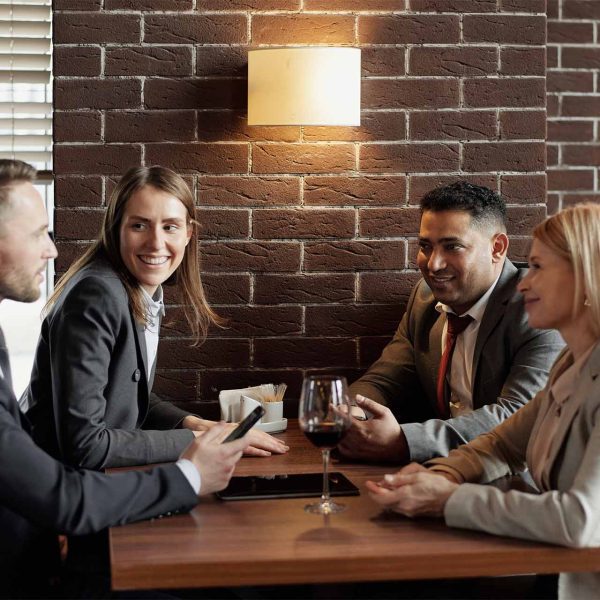 For any queries about Kilowott's services/solutions, please complete the form below and we will get back to you soon.