UI UX Development
More than 80% of customer engagement is driven by a powerful UX and an intuitive UI
Investing in UI UX development has a direct impact on your business. A good UI helps with customer acquisition and an engaging UX keeps them loyal and satisfied, boosting your conversion rate and company growth. We are a global UX agency and digital product design firm that creates products and experiences that facilitate digital transformation.
What is UI UX Development?
UI UX development involves the designing of the user interface (UI) and the creation of user experience (UX) for a website or a web app. It ensures that the end-users of your business stay satisfied with the new and improved feel of the website. With high-quality UI UX development, your website becomes easy to navigate and delivers an ingrained experience of your products. We creatively design your UI for web efficiency by using the best design practices and concepts. We create an excellent user experience that increases your customer interactions at every level. The UI/UX we develop goes through extreme user testing and multiple code optimisations for improving your website performance.
Businesses around the world spend over $5 billion a year on UI UX development for delivering next-gen digital experiences.
How Does UI UX Design & Development Help Your Business?
A strong UX increases your customer acquisition and drives customer loyalty. It gives your business a competitive edge that can significantly attract and retain customers. Aesthetically designed UI pleases more than 86% of visitors, becoming the easiest way to build trust with people. As the website traffic increases, your revenue generation gets maximised. We use the best UI design practices to plan and develop the look and feel of your website. This improves the ability of your website in driving its revenue.
Our UX developers identify new opportunities to optimise and convert visitors into customers. We perform A/B testing to test the best design and concept for your website. It gets higher responses as your UI and UX offers a refined online experience.
In the development process, UX developers plan out the interactions and work on improving calls to action. UI designers optimise your resources and support the UX development in a realistic timeframe. By integrating UI/UX design in web development, you build a flexible and scalable website that grows with your users. Our user-focused approach in UI/UX development also saves you a considerable amount of time and money. We test our UI designs and UX concepts based on engagement metrics to get more insights on improving your website's user experience. We also fix issues along the way and reduce your costs associated with troubleshooting.
UI UX stats
We save nearly 50% of your budget by effectively resolving all avoidable errors with our UI and UX solutions.
UI UX Design & Development
Get Innovative UI UX
To come up with a great UX and an appealing UI, we discuss page structure concepts with you. Here, you get to choose from multiple templates designed uniquely for your website. Based on your selection and preferences, we create a prototype of your page layout, optimising the structural arrangements, and aligning them with the responsive design elements.
Information Architecture Design
For creating a smooth workflow of information, we organise your website's architecture. Key components, sections, and webpages of your site are labelled and structured. In this stage, we also finalise a theme suitable for your business. Our analysts do in-depth research on system structure, content management, and customer needs for your website. We design the roadmap to your website which navigates synchronously with your business goals.
Your website gets a holistic approach while developing its UX. All possibilities and features are considered for integrations. We help you understand which concept should work better for you compared to the other. End-user interactions are highlighted in the development. Our UX developers enhance your website with core features that reflect your business objectives. We also present visual applications which are quite helpful for the UI designers in the next step of the process.
Our main objective in designing your website UI is maximising your profits. To improve business profitability, we understand your customer profiles thoroughly to learn what attracts them. These insights help our UI designers draw the most engaging web designs. Keeping the information architecture in mind, we add functional designs to your website. We also implement your ideas on how your website should appear in the digital space.
To blend the UX with the UX, your website needs a proper outline that connects each element. This is done by visualising your design architecture and creating a blueprint of how your website performs at the back. Our wireframing services are upgraded with advanced digital assets that can create the most distinct and strategically efficient grid for your website.
Kilowott Service Portfolio
Design Services
Our boutique design services help steer your digital transformation journey to smart, and connected products. We offer customized services and scalable operational strategies to prepare for the waves of uncertainty caused by disruptive technologies, legacy systems or processes, monotonous design, lack of strategic vision, and other organizational hindrances.
UI UX Design & Development Insights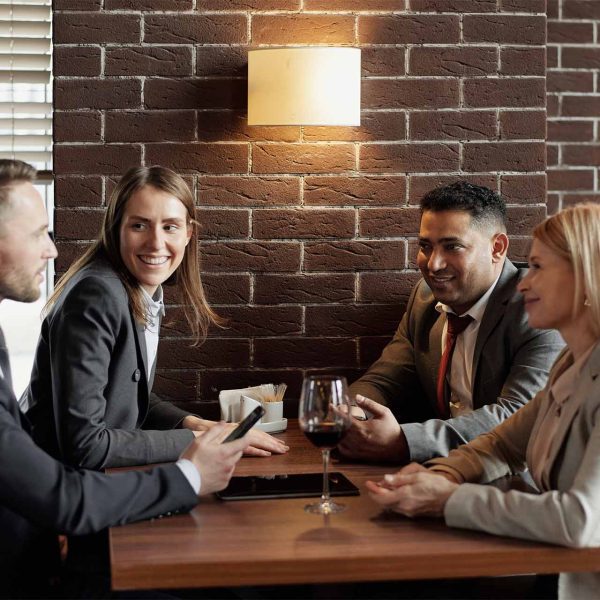 For any queries about Kilowott's services/solutions, please complete the form below and we will get back to you soon.