Marketing automation services
76% of marketers see a positive ROI within a year
But wait, it gets better. 44% of these marketers see a return within just six months. The ROI is generally measured using CTRs, open rates, and unsubscribe rates.
So, what exactly is Marketing Automation?
Marketing automation allows you to (almost) single-handedly run your digital marketing by using software to automate repetitive marketing activities. This could be anything from sending out newsletters and mailers, social media posting or even ad campaigns. With basic AI, these automation tools can even provide a personalized experience for your customers. So, while this is broadly what the idea of Marketing Automation covers, the reality is that there is more to just automating a few routine tasks. You still require some form of human intervention.
Don't fire your Digital Marketing Team just yet …
One of the biggest mistakes that digital marketers make is investing heavily in automation tools without knowing the right way to use them. In areas such as lead generation, many often think that post the basic configuration, everything just 'works', but it's this misconception that leaves most marketers with sophisticated tools to automate the middle of their funnel, but no solution for generating new leads to nurture in the first place. So to solve this, they just buy lists of email addresses to nurture instead of generating inbound leads. This a great quick-fix, but definitely not a long term solution. So that's where we come in.
MARKETING automation stats
80% of our clients have seen an increase in leads due to automation
For the majority of our clients, their most important strategic goal is lead generation. Lucky for them, the vast majority of them see that goal achieved effectively with the use of marketing automation.
The cost of software is one of the biggest objections to marketing automation
10+ actionable leads daily, 20+ conversions monthly
Case study: Lead Generation using Marketing Automation
When the global COVID19 pandemic hit, Nordic Intent, a startup accelerator and business incubator based in India with offices across Europe was caught in the cross-hairs. At the time Nordic Intent relied solely on its on-ground sales team to source clients and partners. But with a global lockdown, this proved impossible.
Looking to digitally transform their sales approach, while employing AI and automation, Nordic Intent approached us to come up with a solution. This involved using CRM tools such as HubSpot and Social Media platforms such as LinkedIn and Facebook to find potential partners and clients while automating the marketing process to make remote operations smoother across various timezones.
The results were astonishing. Not only did Nordic Intent generate hundreds of actionable leads in the first month, but they also generated more sales as compared to their previous sales model – all this while their teams worked remotely through the pandemic.
The Right Place at the Right Time
It's safe to say that Nordic Intent made the move to digital, and set in motion a plan for marketing automation in order to secure leads and bring in new business at the right time. But what does that mean for your company? When is the right time to invest in Marketing Automation as a startup or an established organisation? 
If you're publishing great content, generating a steady flow of new, organic leads, and you're ready to scale your efforts, chances are it's time to set in motion a marketing automation strategy that will transform those leads into paying customers. Alternatively, you can ask yourself:  
Am I generating a steady flow of new and qualified leads? 
Has Marketing and Sales agreed on what conversations should happen with marketing and what should happen with sales?
Have you mapped out a content strategy to your buyer's journey?
Are you tracking your leads' digital body language across every touchpoint and marketing channel (not just email)?
Do you have a lead nurturing strategy that works for you, and that you want to scale?
The answers to these questions should be able to better understand if you too are in the right place and at the right time to look at a Marketing Automation for your company
Email Marketing Automation
Generate and nurture leads effectively with email marketing automation.
Use data-driven insights and machine learning to elevate strategy formulation.
Enhance campaign performance with AI-based reports and dashboards.
Digitize your existing campaigns with advanced marketing technology.
We help convert prospect journeys and attract more sales-ready leads.
We establish prospects' nurturing and streamline collaboration with decision makers.
Ecommerce marketing automation
FAQs about Marketing Automation
It's safe to say that Kilowott made the move to digital, and set in motion a plan for marketing automation in order to secure leads and bring in new business at the right time.
Get off manual and use technology to automate your marketing processes and activities. Tasks such as email marketing, social media posting, ad campaigns, lead generation, and lead nurturing can be made more efficient through automation.
Yes, it does! It increases your sales leads and decreases your overheads almost immediately. Your marketing campaigns will improve as will your ROI.
Not if you use simple software and have basic requirements, but remember that an expert will manage your project by using real-time insights to tweak your campaigns. They understand data, how to read it, interpret it and visualize it in order to make decisions.
Marketing automation has multiple functions and autoresponders are only one of the functions. Email, social updates, setting up automatic tasks, lead capturing and reporting are also functions done by marketing automation.
Neither do we. 
Just kidding! Lead Capturing is the process of using a form or page to collect consumer data about people who visit your website or who could be interested in your product. They would normally opt-in or sign up
It is a process of developing a relationship of trust, authority and expertise with your prospective customers with the goal of earning their business when they are ready. 
Marketing automation can segment your customers depending on which part of the sales funnel they are at.  Different information and communication are applied to each segment according to their needs. This makes it easier to convert prospects into buying customers.
Marketing automation works for all products or services, but it doesn't work for all audiences or all segments of one audience. For example less tech-savvy people or situations where you have no data to interpret. Contact us if you're not sure, and we'll be happy to offer you a free consultation. Scroll down to set up a meeting.
5 Myths about Marketing Automation - Busted!
It's more than just email autoresponders
A lot of people seem to think that automation in marketing is just auto-replies to emails. Well, we've come a long way since then! The whole CRM or Customer Relationship Management process can and often is automated. Depending on the size, scale, and nature of your business, there are many other processes that can be automated as well. Some of the most popular automation areas are social media marketing, email marketing, lead generation, metrics, analysis, and other management activities.
We don't care what it says on the tin, Marketing Automation is not a one time deal. Like a timely serviced car, marketing automation also requires constant care and awareness to function effectively. Remember, marketing automation works as a supplement to your sales strategy, allowing you to strategize the path ahead. It's not meant as something you can set and forget. It's important to run tests to find out what works and what doesn't, consistently engage with customers, and update scripts that have been used for too long.
Marketing Automation is for lazy people
Well … Not exactly. Sure you can be one of those one-time setups, but quality automation, in reality, takes a lot of work to get right – and trust us, it's well worth the effort. Sure it's understandable why it may come off as lazy since you can auto-schedule out your content for the future, but quality automation isn't finished once you send it. You don't have the ability to sit back and relax because, in reality, marketing automation is only a small piece to a much larger strategy.
Automation makes you sound robotic
Don't blame automation if you come off sounding mechanical. That's just bad marketing. Often, companies don't even take the time to sound personal. Good marketing automation leverages automation for what customers need while responding to prospects and productively interacting with the audience. Automation is not the be-all and end-all of content publishing. It is an important way of supplementing your existing content strategy – cutting your work in half and streamlining certain practices for increased business success with quality leads.
Marketing Automation = Spam
Just because some companies choose to automate bulk emails to the point that it becomes spam, that doesn't make the entire process bad. We call unwanted mail spam because it's useless. So, if you don't want to known for sending spam, take a look at your content and evaluate just how useful or interesting it is to the end-user. If done right, with marketing automation you can you can trickle information and content down to your prospects based on who they are, what they like, and how they found your business to begin with. It's an opportunity to engage with your prospects conversationally while guiding your prospects through the sales funnel.
Now that we've busted some of the most prevalent myths, it's pretty clear that marketing automation is a great way to improve your business. It helps if you are well versed in the best practices before you take it on, something that many businesses disregard. As a company, your goal should be to maintain and scale your business profitably and successfully, and you need to remember that not all marketing strategies are created equally. Marketing automation is just one piece of a greater puzzle, and it needs constant care in order for it to reap the benefits.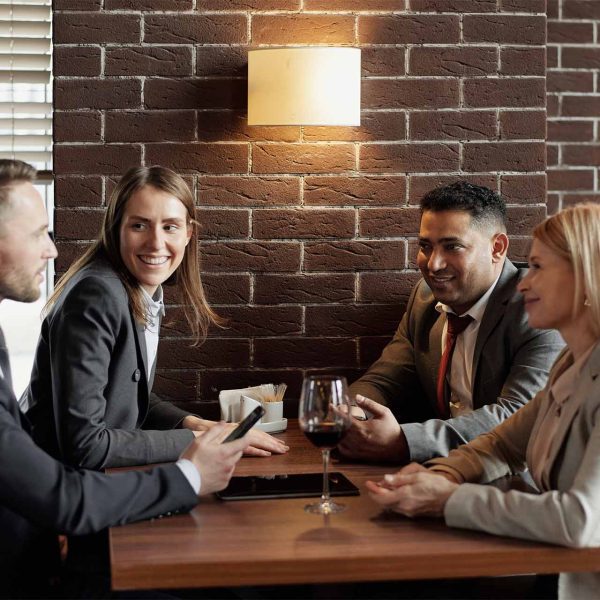 For any queries about Kilowott's services/solutions, please complete the form below and we will get back to you soon.