Website Design & Development
94% of the time, design-related first impressions of your website can make or break your customer engagement
The impact of effective web design & development is powerful on branding and authenticity of a business. Design elements are more inducing than the actual content of a website. We create mobile web development solutions and responsive website designs.
What is Website Design & Development?
Web design involves the production and maintenance of graphical appearances of websites. With different design disciplines, your website graphics are prepared to keep every visitor engaged. Web development supports this work by building the website from scratch and making it a valuable business asset on the Internet. Our web design & development services help you build everything from a single static page with plain text to a complex web application. A website designed and developed by us can help your business with online branding, social networking, and marketing.
What Difference Does a Website Make To Your Business?
As of 2020, there are over 400 million active websites in the world supporting businesses. However, the majority of online users are hooked only on high-quality websites, the ones that offer aesthetic appeal, better navigation, and easy accessibility. Your business also needs a similar website to impress these online consumers and influence their purchases. And, they will keep browsing through your website only if it has a great visual story and is built for high performance.
With an interesting web design, your website can generate higher conversion rates. The navigational elements of your website can help customers explore the site seamlessly. With proper wording of the web content, your website can create impactful CTAs. Videos, animations, infographics, and responsive UI elements can maximize user engagement on your website. Even the colour scheme of your website can make a huge difference. It can sway the perception of your visitors and help in developing trust among them.
Your website becomes unique and more interesting when web developers understand your requirements properly. By building the code correctly, they optimize your business value and interpret your expectations thoroughly. A website becomes successful when it is developed to provide quality content, update new information, establish trust, and promote social interactions with prospects as well as existing customers.
Around 64% of total web visitors will stay on a website made of attractive layouts, responsive content, and mobile-friendly applications
FAQs on Website Design & Development
Find answers to some of the top queries on web design & development:
Web design deals with the aesthetics of a website while web development improves its performance and usability. Web developers can collaborate with web designers to bring their layout to life and make it function properly as a website.
If you were to browse a website, you'd surely prefer seeing something beautifully-designed rather than something plain and basic. Similarly, a high-quality web design can significantly increase the online engagement of your website.
Contrast is considered as the best web design principle. If UI elements look too similar, your website won't stand out. Web designers use contrast principles and assign characteristics to these elements to create dissimilarity. This piques the interest of viewers and draws them in for a longer time.
Python is a powerful and multi-purpose programming language for web development. It is best used for data analysis and backend integrations. Languages like JavaScript, C++, and PHP are also quite effective.
To build a typical website from scratch, it takes a minimum of 14 weeks. Before its launch, the website undergoes three weeks of discovery, six weeks of designing, and a  month or more into web development. You may need one more week for ad hoc modifications.
The cost of designing and developing a website completely depends on the domain, web hosting, programming, backend services, web development complexity, and overall business requirements.
The We Design Process
A peek into the design process
We engineer the user interface (UI) of your website with responsive elements, attractive skins, and engaging graphics. Our web designers focus on maximizing the usability of your website. We improve your website's user experience (UX) by designing it with various elements, creative processes, and multiple design disciplines. We foster the relationship between UI and UX and improve your interaction with online visitors and customers. Our UI and UX designers create a unique look and feel for your website.
By using standardized codes and proprietary web development software, our programmers plan, write, and build every component of your website. From markups and coding to web content development, your website is developed piece by piece. Our web programmers are experts in network security and web client-server scripting. Best web programming languages such as HTML, XML, JavaScript, Python, and Ruby turn your simple static webpage into a dynamic web app.
Search Engine Optimization
Our search engine optimization (SEO) services improve the quality and quantity of your website traffic. Every page on your website gets indexed on search engines such as Google, Yandex, and Microsoft Bing. Our SEO specialists enhance the composition of your website to increase its chances of getting ranked highly on these search engines. Our SEO-friendly websites are designed to steer clear of the competition and stay more relevant online. We optimize sites for a higher design aesthetic, better functionalities, and an overall online presence.
As a web hosting provider, we allocate a scalable web-server to store and manage files of your website. Our web hosting services ensure that your website runs efficiently and its resources (files) are secured. With advanced web hosting, access to your site can be controlled and monitored. You can buy more web server space to run complex web apps and increase their flexibility in the world wide web.
Social media marketing is an integral part of our web development service. Our websites can be easily promoted on social media platforms such as Facebook, Instagram, and LinkedIn. Every product and service listed on your website gets exposed to high-quality e-marketing techniques. Our digital marketing teams dominate the social media realms, making your website more popular than ever. We help your website gain more traffic solely from social media marketing.
The web design services market is estimated to be worth over $90 billion in the US
Web Development Services
Know Your Web Development
Kilowott's Web Design & Development Services
We craft what you think. One of our USPs is designing web pages to present your business in an enchanting way on the web. We are serving for the last 10 years in the USA, UK, and Nordics with our skilled and highly professional web designers. By innovative design solutions, we increase not only our expertise but also become a family of 150+ delighted customers globally.
We will craft the mock-up designs for different pages that will give you an exact visual idea of different web pages as they will appear in the browsers. consultancy based on our real-life case studies.
We hold several meetings with our clients to understand their goals and objectives. These are not just formal meetings but rewarding brainstorming sessions where we exchange creative ideas, understand your vision, put our own inputs and offer genuine consultancy based on our real-life case studies.
The website is an online face of your business that brings the customers to you by convincing and telling about your business, products, or services. So we make custom web designs that creatively speak about your profession to improve engagement.
We craft an e-commerce website that enhancing features like user-friendly, appealing, easy to use, and significant navigation that comfort your customers at the time of browsing. We are a reputed web design company with eminent eCommerce website development services.
Responsive Website Design
The first web page that your customers see on your site, so it should be appealing enough to retain the user. We design highly approachable and call-to-action pages that hold your customers and restrain them to go to other sites.
A logo is a brand identity that separates you from the competition. Therefore, we offer logo designing services that help you in branding of the business and create a unique impression on your customers. Our creative graphic designers make logos that tell about your brand and hit deeper in your user's mind.
HTML is a basic and necessary element of web designing. Web pages are designed by using HTML tags. Our dedicated UI/UX designers are experts in using HTML 5 and previous versions.
Cascading Style Sheets, or CSS used to beautify or giving visual color and effects to web pages. We use Materialize CSS, Bootstrap 4, Pure, Bulma, Milligram, etc to craft beautiful sites.
Web Design & Development Insights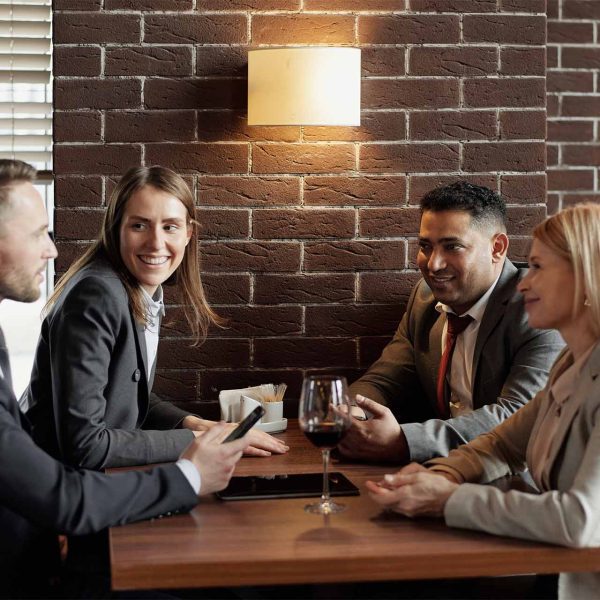 For any queries about Kilowott's services/solutions, please complete the form below and we will get back to you soon.