Wearables App Development
In 2019, wearable apps generated revenues worth $19 billion from across the world
Wearable technologies are the latest to impact mobile consumer space. Smartwatches, fitness trackers, and other wearable devices are now as essential as smartphones and tablets.
What is Wearables App Development?
Wearables app development helps you build an application that connects you to your users through wearable devices. In the development of wearables apps, you need to define the purpose of the app. Some wearable apps intend to offer personal care and healthcare services, while some are designed for general purpose. After determining the purpose of your wearable app, developers create intuitive yet compact user interfaces for the application. The compatibility of your wearable applications with Android and iOS platforms is maintained. Wearable apps are easy to use, intuitive, and data-secured.
Does Your Business Need a Wearables App?
Almost every business can find its application on wearable devices. These devices run smart technologies, collect user information, and offer complete mobility and ease of use. By partnering with a wearable app developer, your business can launch an app that captures a vast segment of consumers. In 2019, more than 700 million wearable devices were sold across the globe. When your business gets to leverage the power of these wearable technologies, it drives your brand awareness and boosts your business multifold.
Smart band apps and smartwatch apps are the two most effective wearables app categories for businesses, especially if you belong to the healthcare, travel, lifestyle, retail, or manufacturing industry. With the proper expertise, developing an excellent wearables app can provide a cost-effective solution to drive your sales organically and add a new stream of revenue to your business.
Wearable app devices are limited in functions, which makes their updates and management relatively easy. At the same time, these devices are the most reliable sources to collect and store user information. From health stats to spending behaviours, you get access to every critical information of your targeted audience. An enterprise-level wearable application can improve your status among competitors. The development of user-centric wearable apps is the key to create highly immersive environments and engaging mobile applications.
Wearable App Stats
"The demand for wearable app developers grew by over 30% last year"
82% of people are now integrating wearable apps into their fitness mantra
FAQs on Wearables App Development
Here are some common queries about wearables app development
A wearable app gives access to the hardware of the wearable device. It uses sensors and receivers to collect data from the user. It also uses online connectivity to share this data and provide the desired output. The output of wearable app services is displayed through the small device screen.
Wearable technology is an electronic technology that helps you run wearable devices. This technology helps you use the wearables comfortably on your body. It incorporates the wearable hardware and uses it to track and collect information on a real-time basis. Wearable technology uses sensors to capture your day-to-day activities and syncs this information with your computers, laptops, and smartphones.
The wearable technology used in smartwatches is highly popular in the market. It uses a digital watch to collect data from different sensors and receivers. It has more space, compared to other wearables, to run tools and features besides timekeeping. It is best used for monitoring your heart rate and tracking your activity. It can also help you in providing daily reminders.
Due to its quick access functionality, wearable apps can notify the users much better than smartphones or other mobile devices. A wearable app serves as an endpoint software to collect valuable user data. It can also improve the overall user experience with its customizations.
Smartwatches are the most popular wearables today. Other wearable devices include fitness trackers, smart jewellery, smart clothing, and implantables.
Similar to mobile app development, wearables app development comes at a varying cost. Some developers bundle its costs with the development costs of mobile applications. The final costs depend on the integration of wearable technologies and services.
Wearable Devices App Development
The Wearables App Development Journey
Your wearables app needs an efficient design that provides better glanceability to the users. Wearables have small screens and these devices can only display limited content. We design your wearables app with lightweight interactions and simple layouts. Keeping their UI design simple is important as these apps require a clear and minimalistic outline. We also minimize interruptions and secure the privacy of users while designing these apps.
Cross-Platform Development
Android and iOS are the two platforms where your wearables app would run. For Android wearables, our app development process helps you cater to a big user base. We craft your Android wearable applications exceptionally, making them more purposeful than mobile applications. For iOS wearable app development, we design a tailor-made app that offers a captivating next-level user experience. For maximum market reach, we can help you build your wearables app for Android as well as iOS.
The application programming interface is the crux of wearable app technology. By integrating APIs, your wearable app can communicate with mobile devices and online resources over the internet. We use open-source APIs to build connections between device hardware and wearable systems. As software intermediaries, our wearable APIs are developed for instant processing and lightweight operations.
We develop a unique user experience for our wearable apps. You can experience the power of a fully-functional micro-interaction that is designed efficiently to carry out its tasks. These wearable app micro-interactions help you deliver a personal branding experience and enable the users in unlocking new doors to one-touch access and effortless digitization.
Our experts in wearable app development make sure that your app is crafted with high quality. We assure you that the development process is not compromised for cost-savings. Your wearable app gets checked on various stages of quality evaluation. We make sure it passes each stage successfully and drives your business growth unstoppably.
The number of connected wearable devices worldwide has more than doubled in the space of three years, increasing from 325 million in 2016 to 722 million in 2019. The number of devices is forecast to reach more than one billion by 2022.
Wearable App Services
Know Your Wearable Devices Application Development Experts
Kilowott's Wearables App Development Services
We are offering stand-out wearable app development services to our global clients. The inception of wearable technology has unlocked new possibilities in the mobile app development industry. The most popular and significant example of wearable device technology is Apple & other brands' smartwatches, healthcare wearables, Google Glass, and the list goes on.
We give a fantastic experience to life by integrating with the new technologies. The intuitive wearable devices, which cover a variety of Smartwatches, Smart Glasses, etc., are observing popularity around the globe. We develop applications for Apple (iOS) and Android wearable devices.
Our professionals can scout new technologies and innovative apps that offer seamless performance and take user experience to another level.
Android Wear Apps Development
We offer an extensive user base to your business with the help of extraordinary features that wearable tech offers. We build innovative apps for businesses to publicize their products.
Apple Smart Watch App Development
Our iOS professionals have built multiple iWatch apps from simple to complex structures. We make sure to deliver user-friendly app with rich features.
Wearable App UI/UX Design
We develop innovative, intuitive, and feature-rich applications to cater to the needs of businesses. We can do so through our highly effective programming, interactive displays.
Google Glass App Development
Google Glass is the next futuristic wearable device that will leverage several businesses. We design hi-tech apps that come with enormous functionality and are user-friendly.
API & Back-End System Development
We build effective backend systems for the wearable to have better sustainability. We optimize web interfaces for innovative control, data visualization, etc.
Custom Wearable App Development
We customize wearable apps that are best suited for your products and services while adding value to the users' lives. Our tailor-made wearable app solutions give a jump to the business.
Wearable App Prototype Design
API & Back-End System Development
We build effective backend systems for the wearable to have better sustainability. We optimize web interfaces for innovative control, data visualization, etc.
IoT Wearable App Development
Expand your business exponentially by implementing full-featured IoT wearable
applications that can be connected to any device and sensor, and build an innovative
ecosystem that boosts productivity
Wearable Payment Apps Development
Virtual Reality Apps Development
The virtual reality applications development is currently the hottest thing in the
market. Emizentech develops VR applications for wearable gadgets and streamline your
business ideas into your vision.
Smartwatch App Development
We develop smartwatch apps like Apple watch and other Android and iOS watches that run smoothly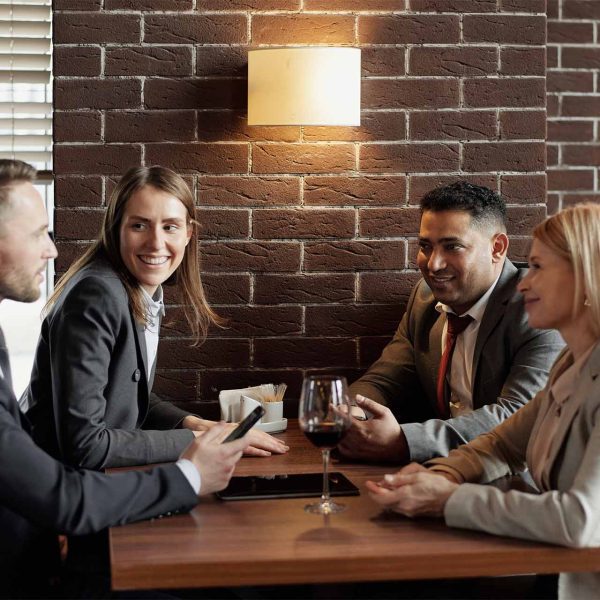 For any queries about Kilowott's services/solutions, please complete the form below and we will get back to you soon.