Mobile Game Development
Nearly 1/3rd of the total smartphone users in the world are active mobile gamers
Mobile gaming has a positive effect on the engagement of younger demographics. As a business asset, a mobile game can create a high-grossing consumer-base.
What is Mobile Game Development?
Mobile game development is a process that takes an idea for a game and builds it for mobile platforms. A mobile game gets built through several stages of planning, production, testing, and launch. Advanced features, captivating graphics, and an engaging plot can make your mobile game viral in the online gaming community. You can even customize a game and relaunch it for a targeted audience such as amateurs or pro-gamers. With regular updates, you can develop a mobile game that offers next-level performance and user experience.
Why is Mobile Game Development Important?
Mobile games are emerging rapidly and making billion-dollar revenues every year. The buzz around video games has dropped and almost every other person in the world is more hooked on mobile games. Android, iOS, and other mobile platforms are being upgraded to make room for advanced mobile games. Several mobile game developers are evolving into multinational corporations.
Your mobile game becomes successful when it engages its users. Today, mobile game development is considered to be one of the most profitable tech businesses. From children to adults, a mobile game attracts all kinds of users. Developing a mobile game is now more like creating a legacy that continues to grow over time.
In the past decade, mobile games have become an integral part of our everyday life. You find people spending hours on mobile games. Several users even earn their living from professional mobile gaming. The arrival of smartphones with next-level graphics processors is making the mobile gaming industry develop more games.
Your mobile game not only aids the mental health of your users but also increases their ability to make decisions and memorize. Mobile game development is now an independent channel to earn revenues. Through monetization and advertisements, mobile games are driving product marketing & branding.
Game development Stats
94% of the sales made on our mobiles games are from in-app purchases
The global mobile gaming industry is now worth nearly $70 billion and has over 1 million games across all mobile app stores.
FAQs on Mobile Game Development
Here are some common concerns about mobile game development:
It is the process of developing a video game for mobile phones, smartphones, tablets, smartwatches, portable media players, or any other mobile devices.
Action and Adventure are the top two categories in mobile game development. Arcade games and card games are also popular categories. Since the past year, Battle Royale, Role-Playing, and Multiplayer Online Battle Arena (MOBA) are also topping the mobile game categories. 
Unity 3D, a cross-platform mobile game development engine, is considered the best for developing high-quality 3D and 2D games. The Unity game engine can develop games for Android, iOS, Windows, and several other mobile platforms. It uses UnityScript for programming.
In 2019, mobile games made more than 60% of the total revenues in the global video games market. According to reports, the top 200 mobile games make a minimum of $22,000 individually on a daily basis.
As mobile app development, mobile game development also takes around 2 to 3 months. This time may differ from game to game, depending on the programming experience and testing outcome.
Multiple factors influence the costs of mobile game development. From using a proprietary app development software to licensing some gaming features, mobile game development costs vary from project to project.
Mobile Game creation
The Mobile Game creation process
We start by identifying the role of the main player in the game. In this process, we would figure out why mobile users would want to play your game and what needs does the game solve. The idea for an interesting mobile game comes from experience. Our game developers know what is essential for a mobile game and how it can become more fun. While finalizing the concept, your mobile game shall also include a series of surprise elements for keeping the players engaged. This determines the value of your game and the right mobile platform for its development.
Building the next best mobile game involves choosing the right game engine. We help you select the perfect system that creates a unique gaming experience for users. Based on your game concept, we recommend game engines that provide a robust software framework and advanced development capabilities. Youtube to choose the game engine for your mobile game from options such as Unreal Engine, Amazon Lumberyard, Unity, and more.
To carry out the development, your mobile game needs a design document that clearly describes every detail of the game design. Your mobile game design document is created by our game designers and developers. It is updated collaboratively for the latest data that underlines the realization of your mobile game. Designing the game structure and architecture helps you build elements such as characters, environments, objects, and textures. A robust game wireframe helps you outline your prototype.
We develop a prototype of your mobile game and see how playable it is. All gaming features are developed with the targeted mobile platform and this prototype resembles substantial parts of your mobile game. After the prototype becomes successful, we start with the actual game development, where we build every smallest component of the mobile gaming app.
Our mobile game testing services help you launch the beta version of your mobile game on various devices. A set of hardcore gamers test the end-use of your mobile game and detect the bugs. We fix these issues and modify your mobile game for perfection. After launching the mobile game, we also offer gaming support to increase user retention rates through updates.
Mobile games revenue in the U.S - 20.45bn USD. The number of mobile gaming users in the U.S - 155.9m
Mobile Game Development Services
Know Your Game Development Experts
Mobile Game Development Services
We offer a full cycle of application design, integration and management services. Whether it is a consumer oriented app or a transformative enterprise-class solution, the company leads the entire mobile app development process from ideation and concept to delivery, and to ongoing ongoing support.
We not only focus on developing a game, but we focus on bringing a successful game to everyone's pockets. Putting in a great effort, our expertise lies in developing top-notch game solutions for different types of genres that run smoothly across iOS & Android. Games such as, Action-adventure, Kids game, Educational game, Casual game, Role-playing game, Social game, Sandbox game, Puzzle game, Multi-player game, Simulation game, Strategies based game, Shooter game etc.
Game Design & Development tools
Developing Cross platform supporting game apps
Cocos2d X Game Development
Mobile AR game Apps
Mobile Simulation Game Apps
Mobile UI/UX Design
Mobile Game Art Asset Creation
Hybrid Game App Development
We develop games for iPhone, iPad, Android Phone, and Tablet devices.
360° Mobile Game Development Solution
From developing battleground games to puzzle games, at Kilowott, our passionate mobile game programmers specialize in creating mobile games. Be it designing the game or giving it a rich finish, our dedicated techies are here to assist you from start to finish
Being one of the top mobile game studios, we are experienced in popular mobile game development engines like Unity, Unreal, Cocos2d, Cocos-JS, and HTML5 technologies like Angular JS, Three.JS, JavaScript, etc. to build native and cross-platform games. Our team of mobile phone game developers select the right set of tools and technologies based on each game's technical requirement.
Mobile Game Art, Design & Animation
The key to a flawless mobile game lies in its design, art & animation. Our team of creative & talented mobile game artists gives your game an artistic touch making it unblemished & impeccable by using game development tools like Phaser, Photoshop & Illustrator. From animating your games to designing the gaming characters, our games are well put together in a highly-optimized and user-friendly way.
We have a pool of creative and talented art and design team, who create appealing Graphics, UI, game assets for 2D, Isometric, and 3D mobile games. The team is skilled at creating assets and animations that are mobile-friendly and highly optimized to perform well.
Specializing in developing mobile games for both iPhone & iOS, we are a disruptive mobile game development house offering extensive technical expertise for games based on Apple devices. And so when you partner with us to hire a mobile game app development company, you connect with a pool of talented game architects that are up for changing your game!
AR/VR Game App Development
Deliver unmatched experiences to your users by efficiently using AR-VR game technologies. Our team of skilled AR/VR experts creates AR-VR-based games that give your game the latest touch with an unparallel user experience and a high-defined gaming experience that your users are bound to fall in love with.
With our AR/VR game solutions, we offer a gaming experience that is filled with surprises & realistic gaming effects.
Unity Game App Development
Develop your unique, exciting game idea with Unity in a fascinating, compelling way. From 2D, 3D, or AR/VR game creation, the Unity platform is your all-in-one solution to develop power-packed games, combined with trending graphics, innovation & animation, & automotive. Hire mobile game development company and cater to your users' action-adventure needs by choosing Unity for an awesome game!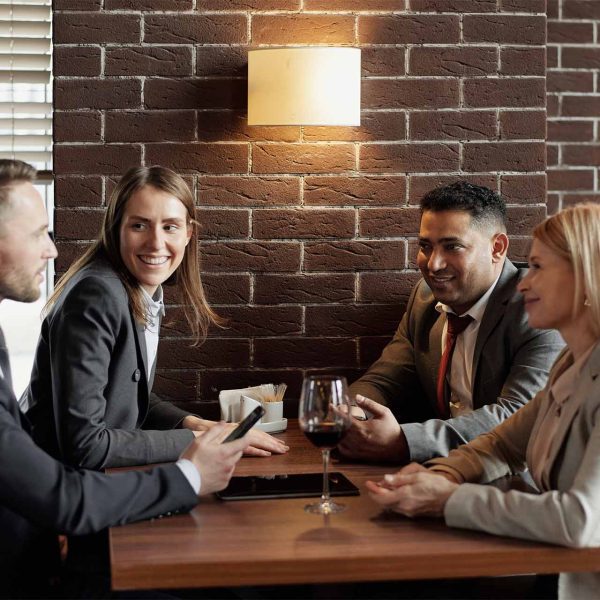 For any queries about Kilowott's services/solutions, please complete the form below and we will get back to you soon.