Mobile App Development
78% of our mobile app clients are overwhelmed by the customer's response
Mobile apps are developed to boost digital traffic and business growth organically. An effective mobile app helps a business draw in its targeted audience to the fullest.
What is Mobile App Development?
Mobile application development is the creation of a software application that runs on mobile devices and mobile operating systems. Through your network connection, a typical mobile application works with remote computing resources to connect and serve customers of your business. 
Our mobile app development expertise specializes in integrating software bundles, building unique code, programming binaries, and implementing backend services. We help you maximize the power of data access and APIs in this $600 billion exploding marketplace of smartphones, tablets, and online consumers.
Our mobile app development services are the best in the world.
Why Do You Need Mobile App Development Services For Your Business?
Today, there are more than 5 billion unique mobile phone users in the world and they're all consumers of the mobile app marketplaces. Your business needs a mobile application that helps you connect with such a large consumer-space. From a hyperlocal audience to a global reach, a mobile app can help you target every segment of customers and strengthen their engagement.
With effective mobile app development, your business gets more accessibility. People can get access to your products & services even before visiting your business outlet. As a mobile app developer, we provide value to you and your customers. Our mobile apps transform the user experience, be it in a retail environment or a corporate premise. Like every business, your brand needs to build some awareness and gain new recognition. Mobile apps deliver this by helping you stand out from your competitors. By building an app with intuitive UI, unique features, and advanced technology stack, you can tick all the right boxes on digital business growth.
Mobile apps are the need of this decade as they help businesses cultivate customer loyalty. Every mobile app-driven business has experienced a new stream of revenue and newfound popularity for offering unique services. When you get the right mobile app, it sets you on the right track to success.
Mobile App development Stats
More than 80% boom was registered by businesses who adopted the mobile apps built by us.
In 2020, consumers are spending more than 25% of their time on mobile apps, bringing in $50 billion in revenues in just the first half of the year
FAQs on Mobile App Development
Here are the top queries asked by our clients and prospects on mobile app development:
Mobile app development is the process of building a mobile app for mobile devices to help you engage with mobile phone users and gain a new way of making more business.
Mobile apps help you resolve customer questions, promote products, provide discounts or offers, and establish a platform for direct interaction. You can use mobile apps to deliver quality customer service with a simpler and more efficient approach for business growth.
By assessing your business and what you offer, we build an app that helps you target customers based on product preferences, age, gender, location, language, spending dynamics, and consumer behaviour.
Competition is high in the mobile app marketplace. We offer an in-depth competitive analysis to identify existing apps similar to what you're aiming to build. This gives you a clear picture of what your app should have and what is or what isn't working for your competitors.
We help you find and understand a suitable app category that cuts down the competitive research time and the development costs to a great extent. We recommend one primary app category and a few secondary app categories where your mobile app fits perfectly.
We offer competitive pricing on mobile app development. You get a thorough break-up of development costs across phases such as designing, coding, development, API integration, testing, and deployment.
Mobile App Development
Explore the app making process
We design your mobile app with a wide range of graphical and technical elements. Our mobile app designs cater to a variety of uses, unifying several UI elements for optimal usability, accessibility, and engagement. You get a unique and next-level UX for your app to make it a standout success at the app stores.
From pop-up notifications to exclusive in-app benefits, you get almost every feature custom-built for your mobile app. We develop these features to enable your app users with the best front-end experience. Every new feature is tailor-made to your needs and it supports cross-platform, native, as well as hybrid app developments. With the help of DevOps, your app features are developed in high-quality and agile runtime environments.
By integrating an application programming interface (API) with your app, it processes the user requests accurately and ensures seamless responses from your business. Multiple APIs can improve the interaction between your business data, mobile app, and end-users. API integration helps you build a robust foundation for your mobile app. The online programming capabilities of APIs can not only drive your app engagement but also generate high conversion rates.
Your app ecosystem needs a steadfast technology stack that offers solutions to your operational challenges. The stack contains bundles of software, tools, and applications that upgrade the technology infrastructure of your mobile. We provide the latest technology stack containing open-source frameworks and high-end data systems. With our technology services, you get to run multiple features through one single mobile application. Our coding language ensures that
your product becomes the most popular mobile application in the market.
Before you launch your mobile app, we run some extreme tests on it to check the feasibility. Our testing process evaluates the application for extreme and unusual usage across dozens of handheld mobile devices. Your app gets tested based on functionality, consistency, scalability, and usability. Our mobile application testing service can automate the process or run it manually. Either way, you get to identify the bugs and loopholes in your app beforehand. With your effective app testing, you enter the mobile marketplace with perfection.
In 2022, the global mobile application industry generated $95.4 billion in revenue. About 96% of app revenue globally comes from free apps.
Application Development Services
Know Your Mobile App Development Experts
Kilowott App Development Services
We offer a full cycle of application design, integration and management services. Whether it is a consumer oriented app or a transformative enterprise-class solution, the company leads the entire mobile app development process from ideation and concept to delivery, and to ongoing ongoing support.
Custom iOS and Android apps development
Native and cross-platform solutions
Second platform app development
UI/UX design
Consulting and prototyping
Automated QA and testing
Power management, notification and geofencing
Embedded Android & AOSP customizations
Maintenance and post-warranty support
Native Mobile App Development
Our mobile app developers can build high-quality native apps for both Android and iOS systems aligned with your business and security requirements.
Hybrid Mobile App Development
Cross-platform apps that can work in different environments thanks to a unique blend of native and web app technologies.
Progressive Web App Development
With Progressive Web Apps, we deliver native-like capabilities and instability while reaching anyone, anywhere, on any device with a single codebase
Wearables and Embedded Software
We have all the expertise you need to produce fully-fledged, stable, and scalable mobile applications, including:
iPhone App Development
iPad App Development
Apple Watch App Development
Apple TV App Development
App Clips Development
Using the latest technologies, we help businesses establish their presence on any modern device and platform, including:
Android Mobile App Development
Android TV App Development
Android Tablet App Development
Android Wear App Development
Cross-platform App Development
Progressive Web App Development
Build Progressive Web Apps that combine the best technical solutions applied in mobile and web applications beneficial in terms of the ease of development and distribution, as well as a number of other advantages for your business. Talk to our experts to discuss:
Cross-browser Web App Development
Responsive Web App Development
Offline Web App Development
Mobile App Development Services Insights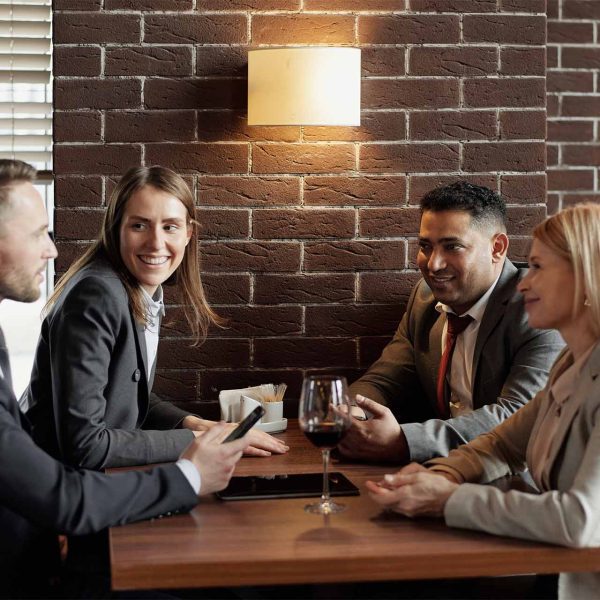 For any queries about Kilowott's services/solutions, please complete the form below and we will get back to you soon.