More than 80% of consumers say that social media, particularly influencer content, has a significant impact on their purchasing decisions.

As a result, marketers from various industries are advancing social media marketing (SMM) from a single tool to a multifaceted source of marketing intelligence on a growing and important audience.
The tremendous expansion of interactive digital channels propelled social media to levels that even challenge the reach of television and radio in the 18 years between 2004 (when MySpace became the first social media site to surpass one million subscribers) and 2022.

Over 58% of the world's population, or 4.6 billion people, used social media in Q1 2022, a rise of over 10% in only one year.
Marketers are honing their strategies to seize the considerable competitive advantage that social media interaction can give even more quickly and efficiently than traditional marketing, as the use of social media continues to rise.
---
Related Reading: The Best Mobile Game Development Companies in The World
---
Which are the types of social media?
Several tech-enabled activities can be considered forms of social media. Blogging, social gaming, social networks, video sharing, business networks, virtual worlds, reviews, and many other things fall under this category.

Even governments and politicians interact with citizens and communities on social media.
Social media is used by people to stay in touch with their friends and extended families.

Some people use different social media platforms to network for jobs, locate people around the world who share their interests, and exchange ideas, feelings, insights, and emotions.

Members of this social network participate in these activities.
Social media is an essential tool for businesses. Businesses utilize the platform to locate and interact with customers, promote and advertise products, track consumer trends, and provide customer care or support.
Social media plays a big part in assisting businesses. It enables the blending of social interactions on e-commerce sites and client communication.

Its capacity to gather data aids in concentrating marketing initiatives and market research.

It facilitates the dissemination of targeted, timely, and exclusive deals and coupons to potential customers, which aids in the promotion of goods and services.

Through social media-linked loyalty programmes, social media can also aid in developing client relationships.
---
Related Reading: The Best Android App Development Companies in The World
---
What are the benefits of social media?
Social media has transformed how we all communicate online. It allows us to communicate with one another, keep in contact with friends who live far away, and access an infinite quantity of knowledge.

It also allows us to learn about what is happening in the world in real-time. Social media has, in many ways, made the world seem more reachable by enabling people to connect with one another online.
A Pew Research Center study found that, especially in emerging economies, using social media is associated with having more friends and more diverse personal networks.

With 57% of teenagers making a friend online, friendships for many young people can begin digitally.
Businesses are also utilizing social media marketing to target customers directly on their smartphones and laptops, develop a fan base of devoted followers, and establish a culture around their own brands.

Some businesses, like Denny's, have developed full Twitter identities in order to sell to younger consumers using their own personas and language.
What are the most popular social media platforms or which are the top social media companies?
Social media platforms support brand exposure and reach, audience engagement, and the gathering of insightful data about customers and rivals.
But which social media apps are most popular or which social media platform is the most popular?
And there are many other platforms available right now. Which ones should get the most attention?
You're going to learn soon. The top 28 social media sites worldwide, ranked by monthly active users, are shown below. and how to apply them to your company.
The most widely used social media site is Facebook, which is owned by Meta and has 2.9 billion monthly active members (MAUs). This describes the specific visitors who visit your website within a particular month.
In reality, 3.64 billion people used Meta products—Facebook, Messenger, Instagram, and WhatsApp—together in the first quarter of 2022.
Let's now discuss the entire list. Unless otherwise stated, statista data from January 2022 is used.
---
Related Reading: The Best IPad App Development Companies in The World
---
Business: Meta
Nation: United States
2004 saw the release of Facebook for both desktop and mobile.
With 2.9 billion MAUs, Facebook significantly outpaces the competition.
1.93 billion people use Facebook daily. Additionally, Facebook has more than 7 million active advertisers.
If you ignore this enormous client group, your company is likely losing out. The first step is to create a business page.
Once your Facebook page is created, you may further improve it by following these steps:
– Claim the URL for your page: When your page is created, a randomly generated URL (such as facebook.com/pages/yourbusiness/1838227) is assigned to it. To build a "vanity URL, similar to this one for Kilowott, improve your "about" part at https://www.facebook.com/Kilowott. Make sure to add your firm's description, a website link, operating hours, phone number, etc. while editing your business page.
– Include a captivating cover image: To display at the top of your page, including an 820 x 312 cover photo that best reflects your company.
– Add a call to action (CTA): You can include a CTA, which will show up on your cover photo's lower right corner. CTAs like "Sign up" and "Shop now" are typical.
Kilowott tip: Connect your Facebook account to Semrush to get their free social media toolkit.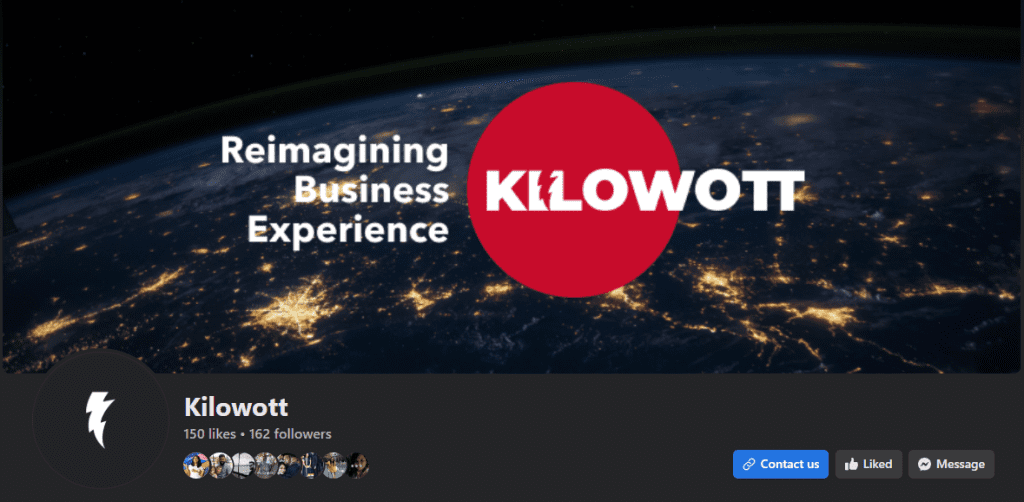 2. YouTube: 2.56 Billion MAUs
Organization: Alpha
Nation: the United States
Launched in 2005
Every day, more than 1 billion hours of video material are seen on YouTube by users from across the world.
After being introduced in 2005 and being bought by Google the following year, YouTube has grown to be the biggest video platform in the world.
These remarkable accomplishments make it unsurprising that YouTube has grown to be a powerhouse in the advertising industry.

The staggering $28.84 billion US dollars in global advertising revenue generated by YouTube in 2021 is staggering.
Additionally, it offers the highest ROI of any platform for video content.
Whatever your line of work, YouTube has a place for you. There are a tonne of vibrant communities, from gaming to home improvement to beauty.
Here are a few strategies for beginning a YouTube business:
– Establish a YouTube channel that is connected to your Brand Account.
– Upload a channel trailer or a brief movie that promotes engagement and explains your brand's mission to the audience.
– Engage users with comments and likes (you can also subscribe to related brands in your industry)
– Create playlists for your videos based on themes.
– Upload your YouTube videos to other social media.
– You can use YouTube advertising even if you aren't regularly posting videos. Use YouTube Analytics to evaluate the effectiveness of your video or paid advertisement.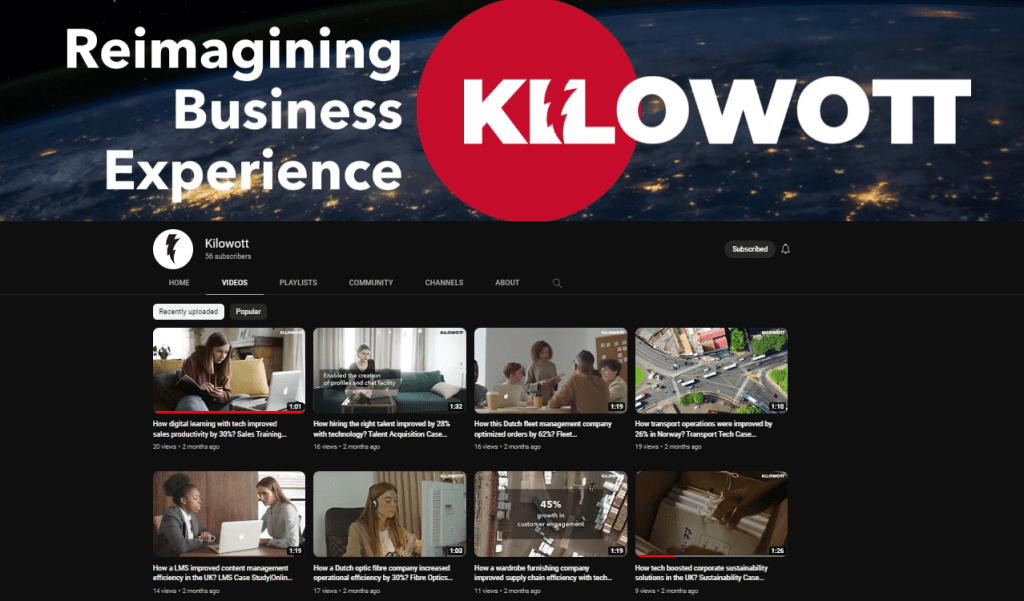 3. WhatsApp: 2 Billion MAUs
Business: Meta
Nation: United States
2009 saw the introduction of WhatsApp.
WhatsApp is a messaging service that boasts a 100 billion message per day volume.
Initially, WhatsApp users mostly utilized the app to communicate with their family and friends. Regardless of their phone carrier, it is still a practical means to speak with individuals all over the world.
The app now offers WhatsApp Business and WhatsApp Business API.
A free app called WhatsApp Business was developed with small businesses in mind. Owners of businesses might compile a catalog of the goods and services they offer. and promptly answer messages.
A better option for medium-sized to large organizations is WhatsApp Business API. It enables business owners to communicate with clients and deliver them critical notifications.
With WhatsApp business accounts, businesses may perform the following things:
– Notify customers of their orders and shipments
– Distribute reminders and appointment availability information
– Reconnect with shoppers who have left their trolleys unattended while online
– Enabling direct product browsing for customers within WhatsApp
4. Instagram: 1.47 Billion MAUs
Business: Meta
Nation: United States
Founded in 2010
Users of the Instagram app curate visual material. Images, Stories, Reels, Instagram TV, and live videos are all included.
And it earns a lot of money from advertisements. In the US, Instagram's projected 2021 ad revenue was $25.05 billion.
Create an Instagram Business Profile to get started with Instagram. With this kind of account, you can use third-party applications to schedule posts in advance and check your metrics.
Using a business account, you can do the following things, to name a few:
– Create a store where customers may purchase your goods directly.
– A reservation booking system for users
– Include a phone number in your profile.
– Links can be added to Instagram Stories.
– Promote your posts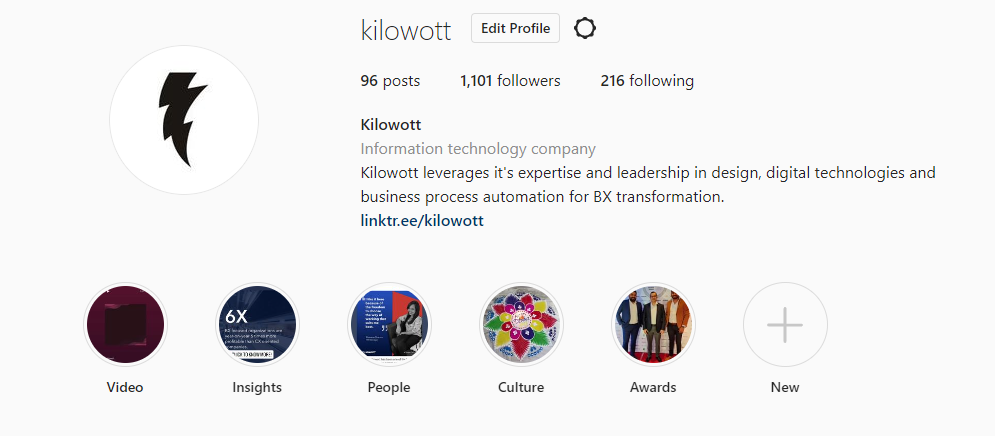 5. WeChat: 1.26 Billion MAUs
Business: Tencent
Chinese mainland
Founded in 2011
WeChat started off as a texting service. But nowadays, it's much more, exactly like WhatsApp.
Users can transfer money, shop online, send calls and texts, and more. Due to its extensive feature set, WeChat is sometimes referred to as the "app for everything" or the "super app" by users.
Twitter and Facebook are prohibited in China. WeChat, though, is a well-liked substitute. In fact, it's the most popular social media app in China.
Therefore, WeChat is a wise choice if you want to increase brand recognition in China.
WeChat offers three primary advertising places if you want to promote there:
– WeChat Moments ads
– WeChat Article banner ads
– WeChat Mini Program ads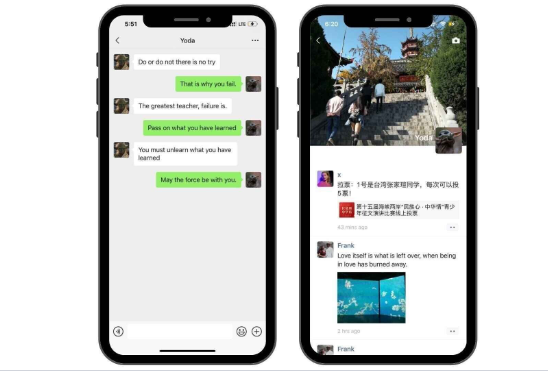 6. TikTok: 1 Billion MAUs
Business: ByteDance
Chinese mainland
Founded in 2016
ByteDance developed the short-form video hosting app TikTok (also known as Douyin in China) in 2016.
The software largely relies on memes and trends. Other videos can be "stitched" or duetted by users. Or they could just share their versions of the most recent fad.
The fastest worldwide social network to hit 1 billion MAUs in 2021 was TikTok.
On TikTok, there are communities for almost everything, but the audience is young—25% of users are between the ages of 10 and 19. And between 20 and 29 years old, 22.4% are.
However, TikTok is starting to go beyond short-form material. The maximum length of a TikTok video at debut was 15 seconds. Users can now upload videos that are up to 10 minutes long.
Here are some strategies for using TikTok for business:
– Run in-feed or top-view advertising (top-view ads appear when a user opens the app, while in-feed ads play organically between videos)
– Make custom video effects (filters, games, stickers, etc.) for people to utilize.
– To increase awareness and encourage interaction, launch a branded hashtag challenge (these have a median engagement of 17.5%).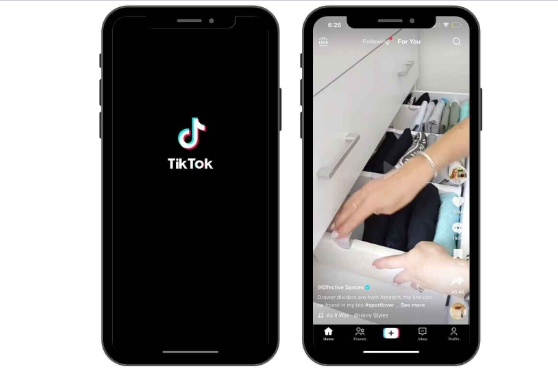 Business: Meta
United States
Year of establishment: 2011
Another member of the Meta family is Facebook Messenger, also referred to as "Messenger."
However, it enjoys popularity in and of itself. It receives about 2 million monthly downloads in the app store, according to recent studies.
You're also losing out on possible new consumers and conversions if you don't use Messenger because companies and customers exchange over 20 billion messages there each month.
A wonderful location to find high-quality leads is Messenger. Once a consumer contacts you, the history of your messages is preserved. There are several reasons why you might wish to follow up, like giving them coupons or finding out about their most recent purchase.
Furthermore, 65% of individuals indicated they would be more likely to make a purchase from a company if they could interact with someone there.
8. Douyin: 600 Million MAUs
Business: ByteDance
Chinese mainland
Founded in 2016
The Chinese equivalent of TikTok is called Douyin. Only mainland China residents can download it. Users of TikTok cannot access Douyin (and vice versa).
Key characteristics of Douyin include:
– Sophisticated live streaming features, such as group live streams
– Features for in-app purchases
– geographic tagging
80% of Douyin's user base falls between the ages of 19 and 40. Because of this, it's a terrific area for Chinese companies to connect with younger people.
Douyin restricts younger children's use of the app. a platform for social networking, which is unusual. Only 40 minutes a day are allowed for users under the age of 14 on the app.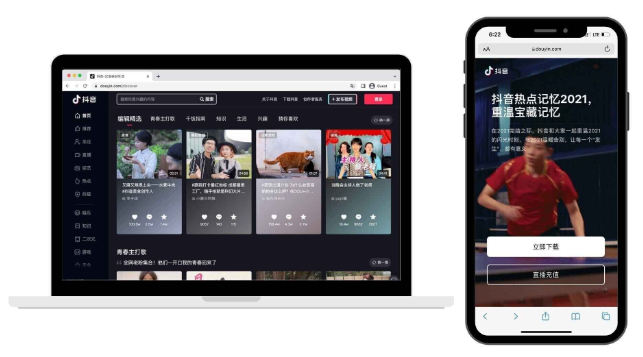 9. QQ: 574 Million MAUs
Business: Tencent
Chinese mainland
Founded in 1999
QQ is the most widely used social networking site in China, followed by WeChat and Douyin.
In addition to its chat features, QQ has a wide range of applications. Games, music, shopping, and microblogging are a few of them.
Among the advantages of QQ for enterprises are:
– Integrated shopping options
– parts that are extremely specific for ad targeting (down to location, age, gender, and interests)
– Using QQ and Qzone to advertise (both owned by Tencent)
– KOL fan clubs can be hosted on QQ in addition to conventional social media advertisements by influencers (also known as KOLs).
Influencers can collaborate with a company, invite their audience to a big group chat, and advertise goods. Users typically receive a promotion or discount code when they sign up.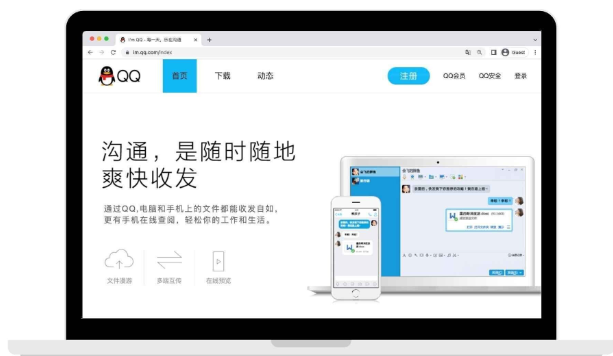 10. Weibo: 573 Million MAUs
Business: Sina
Chinese mainland
Founded in 2009
The Chinese word for "microblog" is "Weibo Weibo," originally known as "Sina Weibo." Users can publish stories, follow trending topics, post photographs, send followers private notes, and more.
Weibo draws younger users, just like WeChat does. It's frequently contrasted with Instagram and Twitter.
Weibo also provides business opportunities. Influencer marketing efforts, sponsored content, and the "Weibo lottery" can help firms expand and increase brand exposure (where followers can earn prizes from businesses).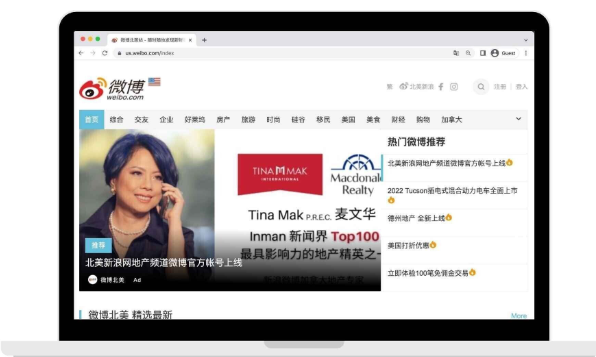 11. Kuaishou: 573 Million MAUs
Business: Kuaishou
Chinese mainland
Founded in 2011
Similar to Douyin and TikTok, Kuaishou is a site for sharing videos. The largest rival of Douyin in China, Kuaishou's daily average user time is almost two hours.
2011 saw the launch of the business as "GIF Kuaishou." The ability to create GIFs was the platform's main function at the time.
Short videos were introduced by Kuaishou in 2013. They included a live streaming feature in 2016.
Today, it's beginning to penetrate new markets, such as e-commerce and mobile gaming.
"Shopping festivals" helped Kuaishou grow in prominence in the e-commerce industry.
Users have access to the app's direct shopping during these events. Brands frequently work with influencers who broadcast and advertise items.
2020 saw the start of this. At that time, Kuaishou teamed up with JD.com, a major player in Chinese e-commerce. In just one day, it generated sales of more than $200 million USD.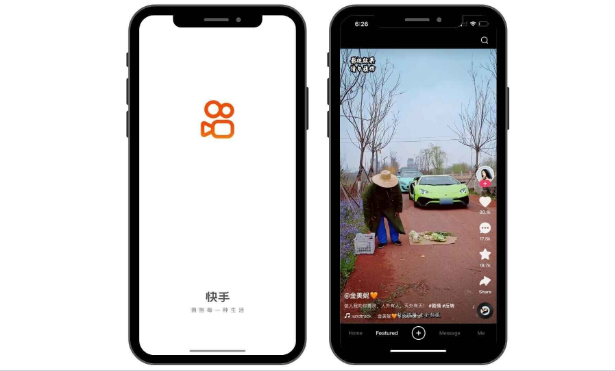 12. Snapchat: 557 Million MAUs
Business: Snap
Nation: United States
2011 saw the launch of Snapchat.
With the help of the instant messaging software Snapchat, users may send images and words that vanish after a short while.
While Instagram and other sites like Snapchat have successfully reimagined the concept, Snapchat is still going strong (like with Instagram Stories).

The rivalry has made it more difficult for Snapchat to remain relevant.
48% of Snapchat users are between the ages of 15 and 25; they represent a younger demographic.
Therefore, it can be a suitable choice for your company if your target market tends to be younger.
You can: after creating a Snapchat business account;
– create user-accessible sponsored geofilters
– Create sponsored lenses that alter the user's face using facial recognition technology (add flower crowns, morph into an animal, tack on devil horns, etc.)
– Run advertisements starting at $5 per day (meaning there are plenty of options for small businesses)
– Target users based on their behavior, interests, and other factors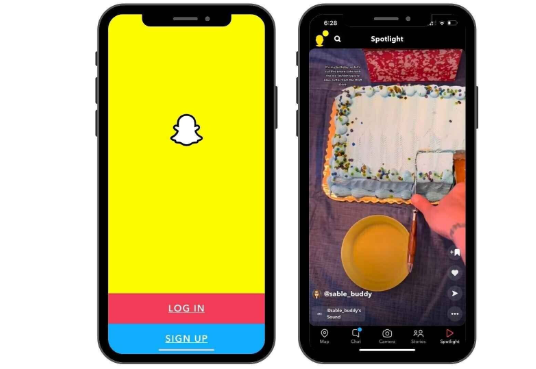 13. Qzone: 553.5 Million MAUs
Business: Tencent
China Year of foundation: 2005
Another Tencent app with blogging functionality is Qzone. Users can post blogs, keep journals, send images, play games, view videos, and listen to music.
Its combination of features is reminiscent of both Facebook and Myspace, the all-time favorite from back in the day.
Users can personalize their blogs or "spaces," although many add-ons are fee-based.
The audience for Qzone skews younger. Which implies that they most likely don't have a lot of purchasing power.
But a lot of famous people and influencers use QQ and Qzone to communicate with their followers. Therefore, influencer marketing initiatives are possible.
Advertisements of all kinds can be done by marketers to promote products or brands.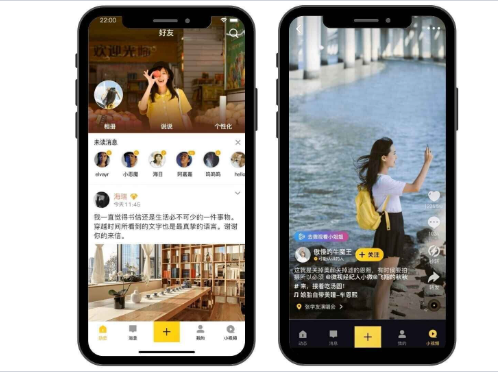 14. Telegram: 550 Million MAUs
Business: Telegram
Emirates: Dubai
Founded in 2013
The messaging service Telegram is renowned for its end-to-end encryption. Alternatively, "Secret Messaging."
Similar to Snapchat, it also supports messages to "self-destruct" after a predetermined amount of time.
Telegram can be used by enterprises primarily in two ways:
Broadcast messages to an unlimited number of recipients using Telegram Bot (or a business account) or Telegram Business API.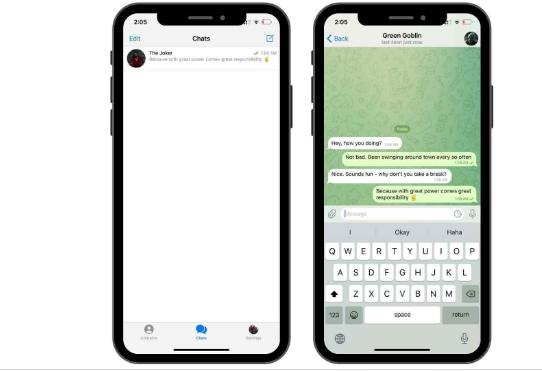 15. Pinterest: 444 Million MAUs
Business: Pinterest
Nation: United States
Founded in 2009
Pinterest is a social media site for sharing images. Users can curate or "pin" images to "boards" and store them.
Pinterest claims that 80% of its weekly users have found a new company or item while using the website. This indicates that there are several opportunities to attract new clients.
Here are a few tips for pinning as a business:
– Carefully plan your boards: 97% of Pinterest boards are unbranded. So plan engaging content that doesn't come across salesy. If you had a clothing brand, for example, you might create boards for "summer trends," "wedding guest outfits," and so on.
– Optimize pins for SEO: Include keywords in your descriptions, plan your boards according to keyword research, and use relevant hashtags
– Advertise on Pinterest: Target users based on who has visited your website, who has engaged with your pins, and who has engaged with similar pins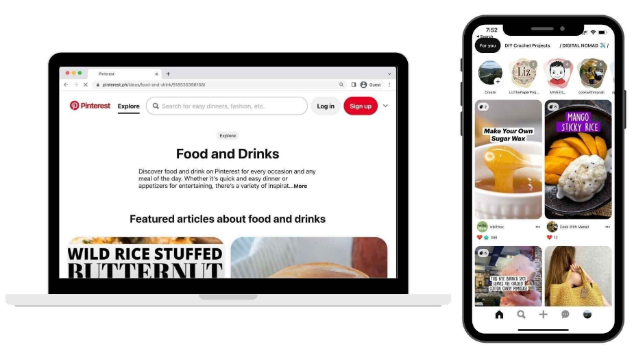 16. Twitter: 436 Million MAUs
Business: Twitter
Nation: United States
Founded in 2006
Users can submit messages on Twitter, which is a social networking service. Those tweets (or messages) are limited to 280 characters or less.
Its primary emphasis is on what's happening and current events.
Other American social networks like Facebook and Instagram have higher MAU counts than Twitter. However, in 2022, its brand growth increased by 84%.
It's a good idea to use Twitter for commercial purposes. Why? Because clients who are frustrated or have complaints frequently contact Twitter first.
Businesses may track customer complaints on Twitter and address problems immediately.
Maintaining a business Twitter account is another effective technique to attract clients even before they make a purchase.
Twitter claims to be the best medium for discovering new things. And compared to other platforms, Twitter users spend 26% more time seeing advertisements.
You'll also notice a counter when scheduling tweets using the Social Media Poster that indicates how many characters are left.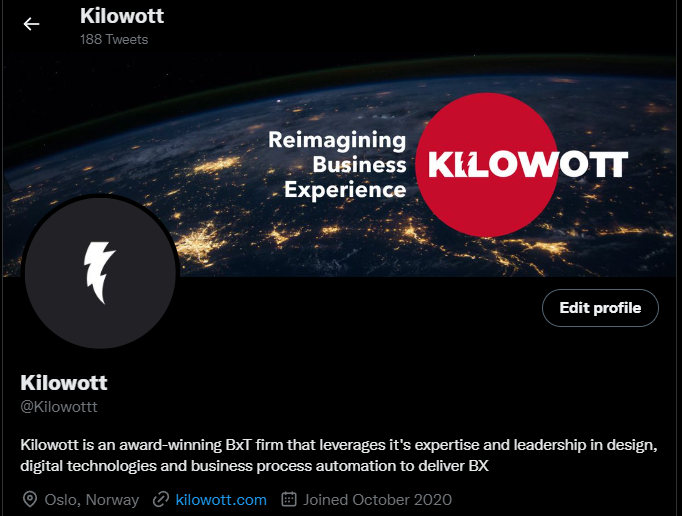 17. Reddit: 430 Million MAUs
Business: Reddit
Nation: United States
Reddit was created in 2005
A news aggregation, content review, and debate website is called Reddit. Basically, a website where users can find communities for all kinds of things.
The website is divided into "subreddits," or forums, which cover particular subjects.

Members can "upvote" anything they like to move it to the top of the subreddit, ask questions, and participate in live AMAs (Ask Me Anything) sessions.
Being active in community-related subreddits is a smart move for a business. You can interact with users, but be cautious when doing so.
Reddit has rules for self-promotion, although some subreddit moderators are stricter than others. Your account can be banned if you disregard these rules.
No matter your topic, you'll have a wide audience because Reddit has 1.5 billion hits daily on average.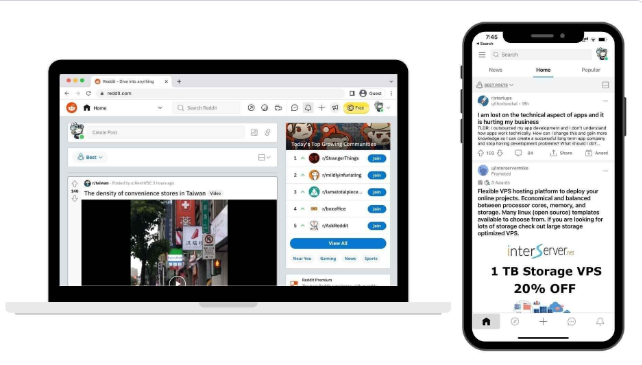 18. LinkedIn: 310 Million MAUs
Business: Microsoft
Nation: the United States
Formed in 2003
LinkedIn now serves as more than just a job search tool. Users may now communicate with customers, become thought leaders, hire new employees for their own businesses, and more.
When they acquired LinkedIn for $26.2 billion USD in 2016, Microsoft was evidently aware of the platform's potential.
Businesses can use LinkedIn to expand their customer base. You may grow an audience by publishing insightful, timely material on subjects related to your specialty. And make contact with other influential people in your sector.
To schedule postings and conduct data analysis, you may also link your LinkedIn account to the Social Media Toolkit.

19. Quora: 300 Million MAUs
Business: Quora
Nation: United States
Founded in 2009
A social Q&A website is Quora. Almost any topic has questions and answers available.
Keep in mind, though:
– User-generated content makes up the entirety of the website. Not every response is certain to originate from reliable sources.
– Users can vote on responses to emphasize the ones they believe are the most accurate and useful. You could also downvote comments that are not accurate or helpful.
– As a result, it can be helpful for crowdsourcing and obtaining responses to queries based on opinions.
Businesses can interact with customers on Quora in addition to running advertisements.

Respond to queries, address your audience directly, and keep an eye out for user interaction.
But you should try to avoid sounding like a salesperson. Consider it a thinking leadership exercise.
Your reputation may improve if people in your niche regard you as a reliable, informed source. which could eventually increase sales and revenue.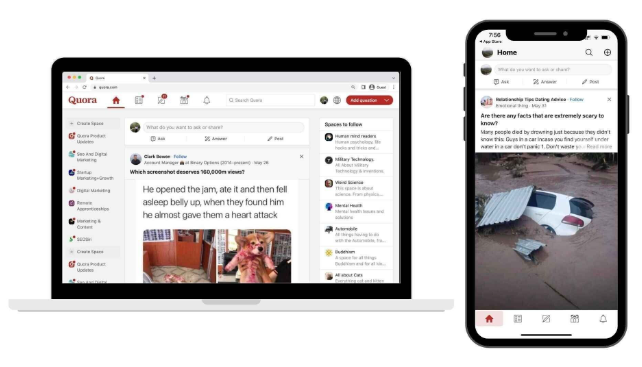 20. Viber: 250 Million MAUs
Business: Rakuten
Nation: Japan
Founded in 2001
Rakuten Viber, often known as Viber, is an instant messaging programme that enables users to join communities, initiate group conversations and calls, send messages, make voice and video calls, and more.
Since 2011, Viber has been around. It was purchased by Rakuten in 2014 for $900 million.
Viber places a high priority on security by giving "disappearing" communications, default end-to-end encryption on all messages, and the ability for users to delete and alter any message.
Additionally, you can create a Viber Business account. Customers can interact with your brand in this way.
If clients get in touch with you, you can communicate with them individually or broadcast messages to a larger audience.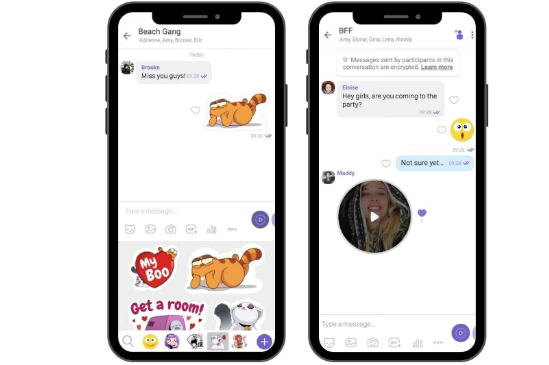 21. Imo: 200 Million MAUs
Business: PageBites
Nation: United States
Founded in 2005
Imo is a messaging programme that includes features including texting, tales, file sharing, audio and video calling, and more. It is cost-free, user-friendly, and a convenient choice for international calls.
Imo also provides "large groups" and chat rooms where you can meet new individuals that have similar interests to yourself.
Business accounts can be made by companies. You can run advertisements and create a weekly budget with these accounts. Additionally, there might be less competition in your field because IMO is on the smaller side.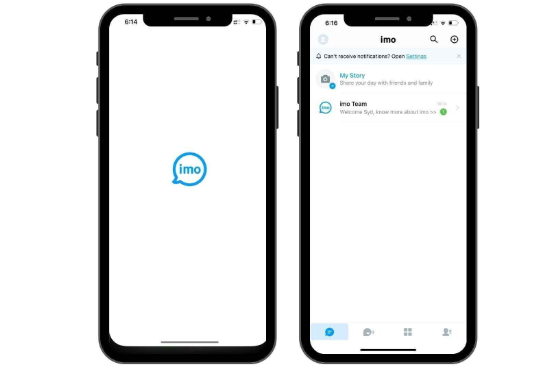 22. LINE: 178 Million MAUs
Country: South Korea
Company: Naver
Founded in 2011
Users of the messaging service LINE can send and receive text messages, photos, videos, and music.
The business introduced LINE Voom, a TikTok-like function, in 2021. Users are able to publish videos and follow one another. Customers can also use LINE Pay to make purchases (similar to Apple Pay).
Businesses can create a LINE for Business account to communicate with clients and publish a variety of adverts.
After creating your company account, you can accomplish the following:
– Make branded chat stickers that users can use.
– Run the video adverts that are displayed at the top of the chat window.
– Make classic advertisements that are seen by many people.
– Run a "online-merge-offline" campaign to get customers into your business and learn more about their purchasing habits.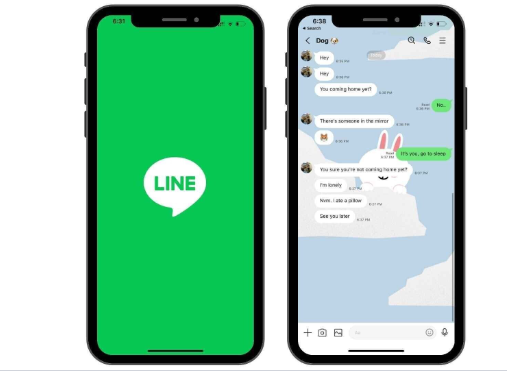 23. Picsart: 150 Million MAUs
Business: Picsart
Nation: the United States
Founded in 2011
A photo and video editing programme is called Picsart. Users have the option of posting modified images and videos to the app or to other social media sites.
Picsart is a fantastic choice if you run a small business without in-house designers.
As long as they are labeled #freeforbusiness, you are permitted to utilize the app's graphics, typefaces, and stickers. Create a logo, graphics for social networking, etc.
Free basic Picsart accounts are available. However, there are also two premium choices that run a single user less than $10 USD every month.
If you frequently use Picsart's design features for your business, a paid account can be worthwhile. You'll have access to more picture templates, fonts, and other things this way.
24. Likee: 150 Million MAUs
Business: JOYY Inc.
Chinese mainland
Founded in 2017
Likee is a site for short-form videos comparable to TikTok.
If your content is popular, it may accrue "crowns" that can be converted into actual cash. During live streaming, viewers may also give creators virtual "gifts" or cash.
Likee offers in-app purchases in addition to customary in-app advertisements. Making use of them can move prospective buyers one step closer to making a purchase.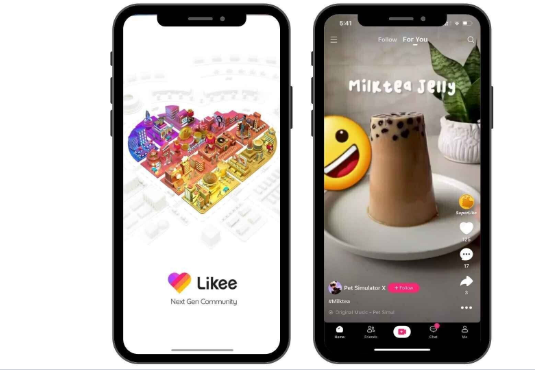 25. Discord: 150 Million MAUs
Company: Discord
Country: United States
Year founded: 2015
Discord was created to let people around the world communicate online. Users can join or create different communities (servers) and connect through text, voice chat, and video.
Many companies have expressed interest in buying Discord—including Microsoft. But it remains a private company.
Discord's user base averages 4 billion server conversation minutes per day.
But keep in mind that Discord does not permit advertisements. Instead, businesses can create a server for their community and engage with their users that way.
Here's an illustration: In the Spotify Discord server, there is a channel. Users there share their favorite playlists and what they're listening to right now.
If your audience uses Discord, then any business might gain something from it. Share updates about new product launches, treat it as a FAQ, and more.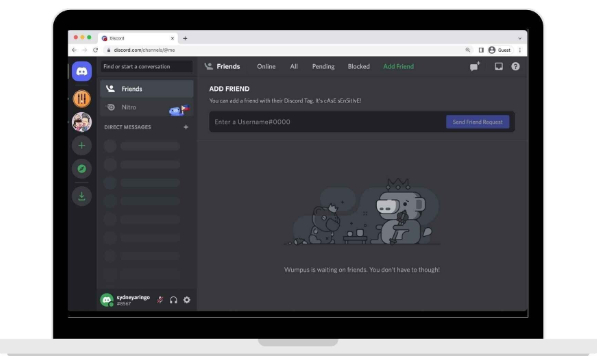 26. Twitch: 140 Million MAUs
Business: Amazon
nation: the United States
Founded in 2011
Twitch is a live streaming platform that mostly targets video games. However, some users broadcast music, artwork, or vlog-style stuff live.
Twitch viewers alone viewed 6.13 billion hours of entertainment in the first quarter of 2021.
Amazon undoubtedly saw Twitch's significance early on. Twitch was purchased by it for $970 million in 2014.
On Twitch, there are three primary ways to advertise:
– Influencer marketing initiatives: Companies can work with influencers to market their goods to their followers on live streaming services.
– Advertise with banners or in-video on particular channels (the channels must be a part of the Twitch Partner program)
– By conducting employee interviews, holding livestreams, and posting brand updates, you can foster a sense of community.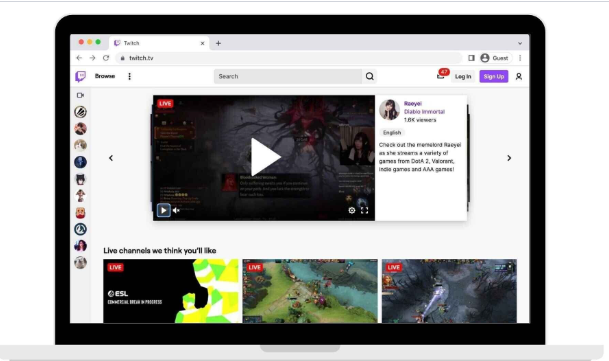 Business name: Stack Exchange Inc.
Nation: United States
Founded in 2009
Stack Exchange is a Q&A-style social platform, much like Quora. There are more than 170 communities on the website where people can post questions.
Users may cast votes for the top responses. Additionally, the questioner has the option to designate their preferred response as "acceptable."
Users are advised by Stack Exchange to steer clear of opinion-based queries that don't correspond to the areas of specialization of their various groups.
Respond to questions that are relevant to your industry if you want to use Stack Exchange for business. This will enhance your reputation and assist spread the word about you.
Users posted 3.5 million replies to the 3.1 million questions they asked in the previous year.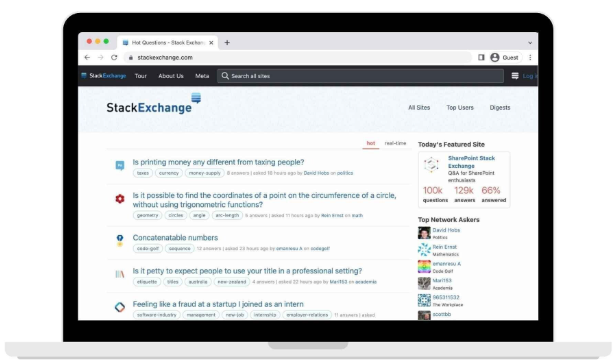 28. Tieba: 45 Million MAUs
Company: Baidu
Country: China
Year founded: 2003
With Baidu Tieba, users can interact with each other in different forums or "bars." Each bar covers a different topic.
Tieba is similar to Reddit. It provides an opportunity to observe or communicate directly with your audience.
But it seems that Tieba is having a tough time competing with QQ, Qzone, and Weibo. Since 2015, Tieba has lost 90% of its users. It went from 300 million MAUs to just 45 million in 2022.
While Tieba has dwindled in popularity, 45 million users is still significant. Especially if you have a large user base in China.

In which case, you can use Tieba to connect with potential customers.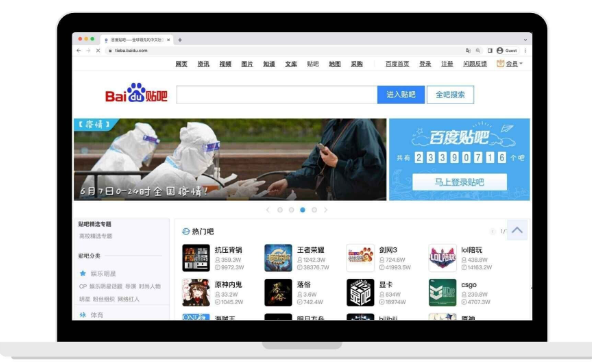 What is social media marketing?
Social media marketing is the practice of using social networks to promote a business's goods, such as through Facebook or Instagram ads, the use of influencers, or other means of establishing an online presence to interact with customers.
---
Related Reading: The Best iPhone App Development Companies in The World
---
---
Why is social media marketing important for every business?
SMM is the simplest way to reach a sizable audience because social media is now used by 3.8 billion individuals, or half of the world's population.

Additionally, this figure is always rising; since 2019, social media usage has increased by 9.2%.
Using social media to raise brand awareness is quite helpful. 52% of online brand discovery, according to Hootsuite, takes place in open social feeds. In other words, the majority of individuals use social media to discover new products.
People spent, on average, 2 hours and 24 minutes each day in 2019. The amount of time spent on social media climbed by 1.4%, another growth indication. Because of this, social media is a fantastic tool to communicate with your audience over an extended period of time.
Social media platforms have a bigger and bigger role in increasing sales every year.

For instance, 43% of internet users in 2019 used social media for product research before purchase.

Even though just 12% of individuals are prepared to click a Facebook or Instagram "purchase" button, social media is very important in the early phases of the buyer's journey.
---
Related Reading: The Best Android App Development Companies in The World
---
What are the benefits of social media marketing?
SMM has additional benefits in addition to having access to a large audience and having intimate consumer engagement.

The following are some advantages of including social media in your marketing plan.
Amplify brand awareness
Social media is used for product research by 54% of consumers. So, in order to capitalize on people' social media interests, a brand needs to establish top-notch accounts on several social networks.

Here, potential customers can connect with a brand on their preferred platform. Additionally, providing top-notch service on social media is essential.

People anticipate businesses will aid them, and if the support was top-notch, they are delighted to recommend the brand to others (71% of users will do so if they had a favorable encounter with a business on social media).
Increasing website traffic
Social media is still a fantastic tool to drive traffic, even though many social media networks allow merchants to sell their items without sending users to an external website or landing page.

For instance, social media accounts for 11% of all traffic to mobile websites.
Delivery of content more quickly and simply
SMM can help you disseminate your material more successfully if you use it to market your company.

On social networks, people frequently share interesting, helpful, and entertaining content with their friends. It frequently expands beyond one network and its participants, helping your target audience to expand.
SMM is a fantastic approach to let your clients know about exclusive deals. Although the majority of users prefer to receive promotional communications by email, social networks assist in quickly and inexpensively distributing information about sales or giveaways.
Interaction with the target market on a regular basis
SMM is the finest technique to engage with the audience because approximately three hours of the day are spent using social networks by almost half of the world's population. This helps you stay close to and be more trustworthy because your brand is already present where your clients like to spend their time.
Additionally, SMM – more than any other marketing medium – aids in gathering customer feedback. through every means available, including reviews, likes, comments, etc.

If one of your customers has had a negative experience with your product, they are more likely to tell you about it on social media than via email or phone.

It offers the chance to respond appropriately, keep this specific client, and draw in additional customers.
Market, industry, and competitor insights
Utilizing social media is a fantastic way to keep tabs on your customers' contentment, current market trends, and the actions of your rivals.

You receive supplementary content with the most recent business news, which you can utilize to engage your followers in conversation.
You may improve your product or your strategy for social media marketing by gathering data from your rivals. Never stop learning from those around you.
---
Related Reading: The Best Educational App Development Companies in The World
---
2. Tell an intriguing tale
What are the common social media marketing goals?
Depending on your overall marketing plan, you can use social media marketing to achieve a wide range of objectives. Here are some examples of well-liked SMM objectives:
– rise in community involvement
– lead generation and sales
– customer loyalty
– increased website traffic
– audience expansion
– managing unfavorable comments
– search for feedback
– monitoring of competition and trends
– boosting brand recognition
– analysis of consumer demand
No matter what your objectives are, you must clearly identify them because doing so will aid in the development of your SMM strategy and content.
---
Related Reading: The Best Healthcare App Development Companies in The World
---
Which are the key social media marketing KPIs?
Key performance indicators, or KPIs, are essential for SMM, sales, and marketing.

They are quantifiable values that will enable you to gauge the effectiveness of your marketing in terms of reaching your objectives and general performance.
However, 19% of marketers in 2019 lacked the knowledge necessary to gauge the success of their SMM.

Counting the number of likes, shares, comments, and follows is no longer the only way to gauge the success of social media marketing. Today, you can determine precisely how your SMM activities impact your company.
Lets categorize SMM KPIs into different areas based on the precise objectives they track: engagement, outreach, and conversions, to make it simpler.
Engagement indicators
You may combine likes, shares, and comment statistics—which are available on every social media platform—with other, more complex analytics to obtain the whole picture.
– The average engagement rate lets you keep track of how users respond to your campaigns.
Average engagement rate (Likes+Comments+Shares) / Followers * 100
– The amplification rate demonstrates how often your fans spread the word about your work.
Amplification rate Shares / Followers * 100
– You can determine whether your content has the potential to go viral by looking at the virality rate.
Virality rate Shares / Impressions * 100
Reach metrics
You can determine how many individuals besides your followers are viewing your material with the use of these indicators.
– Post outreach — displays the number of views your post has received since it was posted.
Post views / Total followers * 100
– The audience growth rate provides information on how quickly followers are adding to your page.
Audience growth rate New followers / Total followers * 100
– The social share of voice (SSoV) metric reveals how frequently customers discuss your brand in comparison to that of your rivals.
Social share of voice Your mentions / All other mentions * 100
Conversion metrics
Your content might be engaging and shareable, but what contribution does it make to your business? Conversion metrics can show you.
– The conversion rate tells you how many readers turned into paying clients as a result of your post.
Conversions / Clicks * 100
– The click-through rate (CTR) reveals the number of people who responded to your CTA.
Clicks/ Impressions* 100
---
Related Reading: The Best Wearable App Development Companies in The World
---
How can I create a social media marketing strategy?
Effective social network marketing is impossible without a solid social media plan. A detailed guide on how to develop a content marketing plan to promote your brand has already been written by our team. Here, we'll only restate the essentials:
– Choose your social media objectives. Align your SMM objectives with the long-term objectives of your company.
– Examine the brand's target market. To win their hearts, you must establish your consumer persona. Find out how to interact with your target demographic on social media.
– Pick important social media networks. Use platforms that are popular with your target market because not all of them may be appropriate for your business.
– Define the tone of voice for your brand. The way you deal with consumers will determine how they view your company.
– Plan your SMM material. Include a variety of material categories, such as promotional, entertaining, and educational.
– Establish KPIs to gauge your progress. They ought to be closely related to the initial objectives of your social media marketing campaigns.
Why is social media marketing so powerful?
The extraordinary power of social media in three key marketing areas—connection, interaction, and customer data—underpins social media marketing (SMM).
Connection: Social media not only makes it possible for businesses to connect with customers in previously impractical ways, but it also offers a staggering array of channels through which to reach target audiences, from content platforms like YouTube and social networking sites like Facebook to microblogging services (like Twitter).
Contact: Due to the dynamic nature of social media interaction, whether through active "liking" or passive "commenting," businesses can take advantage of unpaid advertising chances from eWOM (electronic word-of-mouth) recommendations from current and potential customers.

The fact that these interactions take place on the social network makes them measurable, in addition to the fact that the positive contagion impact from eWOM is a valuable driver of consumer decisions.

For instance, companies might assess their "social equity," which refers to the ROI of their social media marketing (SMM) initiatives.
Customer Data: Another priceless resource for enhancing marketing outcomes is provided by a well-designed social media marketing (SMM) plan. SMM solutions have the ability to not only gather consumer data but also transform this gold into practical market analysis—or even use the data to crowdsource new strategies—instead of being overwhelmed by the 3Vs of big data (volume, variety, and velocity).
---
Related Reading: The Best Enterprise App Development Companies in The World
---
How does social media marketing work?
Social media has changed not only how we interact with one another but also how businesses can influence consumer behavior.

This includes both the promotion of content that increases engagement and the extraction of location-based, demographic, and personal data that helps messaging resonate with users.
SMM Action Plan: Your social media marketing (SMM) plan will be more successful if it is more focused. Leading software company in the field of social media management, Hootsuite, suggests the following course of action for developing an SMM campaign with an execution framework and performance metrics:
– Align SMM aims with specific business goals
– Recognize your target market (age, location, income, job title, industry, interests)
– Analyze your competition from a competitive standpoint (successes and failures)
– Examine your present SMM (successes and failures)
– Make a distribution schedule for SMM content.
– Produce top-notch content
– Monitor results and modify your SMM strategy as necessary.
Customer Relationship Management (CRM): Social media marketing has a number of advantages over traditional marketing, including the ability to use both customer-to-customer and business-to-customer targeted customer relationship management (CRM) solutions. In other words, SMM can track customer value both directly (via purchases) and indirectly (through various methods), whereas traditional marketing primarily records customer value through recording purchase activity (through product referrals).
Shareable Material: Companies can also use SMM's increased interconnection to produce "sticky" information, a word used in marketing to describe visually appealing content that draws people in, encourages them to buy things, and then inspires them to share it. The production of shareable content is one of the most crucial ways that social media marketing promotes growth since it not only reaches a previously unreachable audience but also carries the implicit endorsement of a person the recipient knows and trusts.
Earned media (also known as brand exposure via any technique other than paid advertising): Social media marketing (SMM) is also the most effective approach for a firm to gain from another type of earned media: a product made by a consumer.
Viral Marketing: Viral marketing is a sales tactic that aims to encourage the rapid spread of word-of-mouth product information. It is another SMM strategy that depends on the audience to generate the message.

When a marketing message spreads well beyond the intended target market, it is said to have gone viral—a very quick and low-cost technique to boost sales.
Consumer Segmentation: Social media marketing (SMM) allows for far more precise customer segmentation than traditional marketing channels, allowing businesses to concentrate their marketing efforts on their precise target audiences.
Tracking Metrics
The most crucial social media marketing (SMM) metrics to monitor, according to Sprout Social, are those that are customer-focused: engagement (likes, comments, shares, and clicks); impressions (how often a post appears); reach/virality (how many unique views an SMM post has); share of voice (how far a brand reaches online); referrals (how a user lands on a site); and conversions (when a user makes a purchase on a site).

Response rate/time, however, is another crucial measure that is concentrated on the firm (how often and how fast the business responds to customer messages).
The rule is always to match each business goal to a relevant statistic when a company is trying to decide which metrics to track in the sea of data that social media generates. Use a social media analytics tool that evaluates the success of your campaign in relation to that particular aim if your company's objective is to increase conversions from an SMM campaign by 15% within three months.
Don't just rely on social media to spread the news; remember that people still value the personal touch in the digital age.
---
Related Reading: The Best Custom Software Development Companies in The World
---
What are the benefits of social media marketing?
1. Enhanced Brand Recognition
One of the most economical digital marketing strategies for spreading information and boosting brand awareness is social networking.

Due to the fact that you will be interacting with a large audience of consumers, putting a social media strategy into place will significantly enhance your brand recognition.

Create a social media presence for your company and start connecting with other users to get things going. Get your page liked and shared by your staff, clients, and sponsors.

Simply having people engage with your material can raise brand recognition and start to establish your business' reputation.

Every time a post is shared, a new network of people is opened up, and they may end up being potential clients. The more people that are aware of your company, the better.
Over 91% of marketers reported that their social media initiatives significantly enhanced their exposure for only a few hours per week.

Without a doubt, just having a social media page will help your brand, and regular use will help it attract a big audience for your company.
2. More Inbound Traffic
Your inbound traffic is restricted to your regular clients without social media marketing for your business.

People who are familiar with your brand are probably using the same search terms for which you already have rankings.

You'll find it much harder to connect with anyone outside of your core customer base if social media isn't a component of your marketing plan.

Every social media profile you include in your marketing strategy serves as a portal to your website, and every piece of content you publish offers you another chance to attract new clients.

Social media is a mashup of various personality types with a wide range of backgrounds and habits. Different people have various demands, as well as various ways of thinking.
These people can find your company naturally if you syndicate your content over as many sites as you can.

For instance, a consumer in an older age group may use a specific phrase to find your website on Facebook, but a millennial may start their search on a completely other social media platform because of how they look for things.

By using social media marketing, you can reach a bigger range of affluent customers everywhere in the world.
3. Improved Search Engine Rankings
Although publishing on social media may increase website traffic for your company, more work is needed to achieve meaningful success.

For your business website to receive visitors and move up the page ranks, search engine optimization is crucial. Despite the fact that social media does not directly affect search engine results, according to Social Media Examiner, more than 58% of marketers that have been utilizing social media for a year or more continue to experience increased search engine ranks.

Your traffic will drastically change and your business will continue to prosper if you can rank in the top spots for your keywords. Face it, everyone uses Google to search for information, and they probably won't get past page 1 since their answer is usually there.
You should most likely modify your search engine optimization plan if your company website isn't near the top of search engine rankings.

Make sure your material is of the highest caliber and incorporates your desired keywords to give yourself the best opportunity of improving your social media position.

Blogs, infographics, case studies, business information, and personnel images will all add interest and credibility to your company's social media profiles.

Once you start publishing high-quality material, you'll start developing a social media following that will "like" and "share" your posts.

Most significantly, it gives you more chances to interact with influential people in your field who will write about your company and link to it, thus boosting your search engine rankings.
4. Higher Conversion Rates
Your company has more conversion opportunities with greater visibility. Every blog entry, picture, video, or remark has the potential to draw readers to your business' website and boost traffic.

Social media marketing gives your company the opportunity to humanize itself and create a favorable impression.

Brands become more human when they participate on social media by publishing status updates, leaving comments, and sharing content.

People favor doing business with other people over corporations. More than 51% of marketers cited increased sales as a benefit of spending time cultivating relationships with customers.

The more favorable an impression you provide a visitor, the more probable it is that they will consider your company the next time they require your goods or services.
Additionally, research has revealed that social media has a lead-to-close rate that is 100% higher than outbound marketing.

Customers that follow your brand's accounts typically start to more fully accept the legitimacy of your company when your brand is engaging online.

Social media platforms are used by people to maintain relationships with their friends, families, and communities.

Why not introduce your brand into the conversation because people are already doing so?

They'll almost certainly refer friends to your brand when they require your goods or services, giving your company total social proof of its excellence.

According to Social Media Examiner, 66% of marketers who used social media platforms at least 6 hours a week experienced benefits in terms of lead generation.

It is only possible to increase the conversion rates on your current traffic by putting your brand in an environment where people are chatting, sharing, and loving.
5. Greater Client Contentment
Social media is a platform for networking and communication. Through these platforms, you should give your business a voice in order to humanize it.

Customers love knowing that they will get a personalized answer rather than an automatic message in response to their comments on your pages.

Recognizing every feedback demonstrates your awareness of your guests' requirements and commitment to giving them the greatest possible experience.
Every customer contact on your company's social media pages gives you a chance to openly show how much you care about your clients.

Using interpersonal communication, social media enables you to respond to inquiries and complaints from users.

Even when responding to a customer complaint, a company that is committed to customer happiness and takes the time to write personalized responses will automatically be seen favorably.
---
Related Reading: The Best Mobile App Development Companies in The World
---
6. Improved Brand Loyalty
Almost all organizations consider building a loyal customer base to be one of their major objectives.

Given that brand loyalty and customer pleasure frequently go hand in hand, it is crucial to constantly interact with customers and start building a relationship with them.

Social media may be used for more than just promoting your brand's promotional initiatives and new items.

These platforms are seen by customers as a direct line of communication with the company.

The millennial generation is regarded as having the highest brand loyalty of any. Millennials, the largest generation in US history and those who were born between the early 1980s and the early 2000s, will soon dominate the market.

According to studies, this client group is 62% more loyal to firms that interact with them directly on social media.

Businesses must use social media marketing to reach their most influential customers because these digital natives demand communication from the brands they support.
7. More Brand Authority
It all boils down to communication, but brand loyalty and customer happiness also contribute to the authority of your company.

Customers perceive your business as more trustworthy when they see it posting on social media, particularly when responding to their comments and sharing fresh information.

Engaging with clients on a regular basis shows that your company values their opinion and is ready to respond to any inquiries they may have.

Customers who are happy with a product or service are eager to tell others about it, and they frequently use social media to do so.

Clients mentioning your business on social media will promote it, as well as demonstrate your value and brand authority to prospective customers.
You may let actual consumers who appreciated your product or service do the advertising for you if you have a few happy customers who are vocal about their pleasant purchasing experience.
8. Cost-Effective
Most likely, the most economical component of an advertising campaign is social media marketing.

Almost all social networking sites offer free registration and profile creation, and any sponsored advertising you want to use will be reasonably inexpensive compared to other marketing strategies.

Being economical allows you to keep more money for other marketing and business costs while also generating a higher return on investment.

Always start modestly when using paid advertising on social media to determine what to anticipate. Adjust your strategy as you feel more at ease, and consider raising your budget.

You may drastically raise your conversion rates and ultimately generate more sales by only investing a modest bit of time and money.
9. Gain Marketplace Insights
Market intelligence is one of the most valuable benefits of social media. What better approach to understand the wants and views of your customers than to speak with them directly? You may learn about the interests and viewpoints of your customers by keeping an eye on the activity on your profiles.

If your company didn't have a social media presence, you might not be aware of these things.

Social media can be used as an additional research tool to help you get data that will help you better understand your sector.

You can use other tools to examine the demographics of your customers once you've attracted a sizable following.

The capability of segmenting your content syndication lists based on topic and determining which content kinds create the most impressions is another smart feature of social media marketing.

These tools enable you to evaluate conversions based on content published on multiple social media platforms in order to identify the most effective mix for earning income.
10. Thought Leadership
An excellent method to establish yourself as an authority and thought leader in your industry is to share intelligent and well-written content on social media.

Thought leadership involves labor that can be aided by internet networking tools; there is no one way to do it. Be sure to make use of social media platforms and establish your presence there in order to position oneself as an expert.

Communicate well, engage your audience, distribute content, and establish your authority. Your abilities will be highlighted and followers will look up to you when your social media strategy is coordinated with other marketing initiatives.

Direct communication with your clients fosters a bond that they will value, which will help you establish yourself as a significant impact in your industry.
---
Related Reading: The Best React Native Development Companies in The World
---
FAQs of Social Media Marketing
What is the use of social media?
People can communicate with their friends and extended family using social media. Using different social media platforms, some people can network and locate job possibilities, interact with people around the world who share their interests, and publish their own ideas, sentiments, and observations online.
What are some examples of social media marketing strategies?
In order to engage consumers and advertise goods and services, social media marketing has evolved to incorporate a number of approaches and strategies. These include using interactive chatbots, audience-targeted advertising, personalizing online customer experiences, working with social media influencers, growing an online audience, and more.
What is sticky content in social media marketing?
Sticky content is the marketing term for attractive content that engages customers at first glance and then influences them not only to purchase products but also to share the content.
What is viral marketing in social media marketing?
A very straightforward and low-cost method of promoting sales, viral marketing is an SMM technique that aims to encourage the quick spread of product information through word-of-mouth.
What is earned media in social media marketing?
In marketing, the term "earned media" refers to brand exposure resulting from any strategy other than paid advertising, such as user-generated material like product evaluations and recommendations as well as shares, reposts, and mentions.
How can one get started in social media marketing?
It is advisable to have at least a bachelor's degree in marketing or a closely related subject to begin working in social media marketing. The operation of marketing efforts on websites like Facebook, Twitter, and Instagram must then be thoroughly understood. Then, show off your skills by developing informative and useful articles. Follow social media marketers and influencers to find out what they are doing right and wrong. Utilize these actions collectively to develop a personal brand that you can use to market both your abilities and your work.
What are some commonly used social media marketing tools?
Ten years ago, social networks were a small field, and it was easy for marketers to manage them manually. Today promoting your brand via social media is a tough job, which demands a lot of additional tools to make everything work.
Implements for social media marketing can be used for these purposes:
– mentions monitoring;
– posts creation and scheduling;
– brand-user communication;
– performance analytics.
Which are the top social media marketing companies?
1. Ignite Visibility
They grow businesses online by evaluating competitive data, forecasting revenue, installing reliable tracking, and offering best-in-class strategy, services, reporting, and industry insights.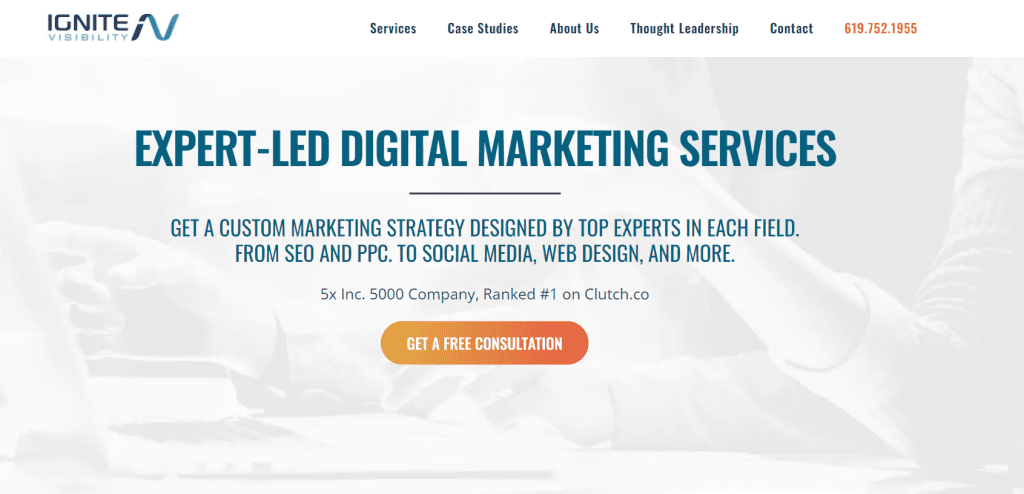 2. Kilowott – A 360-degree Performance Marketing Company
Kilowott is a boutique business experience (BX) transformation firm accelerating growth for businesses of all sizes across industries by reimagining the way businesses operate and crafting digital experiences with the user at the core.
Kilowott's design heritage coupled with their digital transformation expertise and deep focus on user experience helps them stand apart from the crowd. All their business experience transformation engagements focus on enhanced digital customer experience while driving up business profitability.

Kilowott's social media specialists have extensive experience in seo, smm, sem, content writing, running ads and delivering results, throughout the world. They assist you in developing a voice that stand out in a sea of digital marketing services.
3. Disruptive Advertising
After auditing ~10,000 ad accounts, they've found 76% of ad spend is wasted. After working with thousands of clients, employing top talent in the industry, and their clients trusting us with $250+ million in annual spend, they know what it takes to be successful.

4. LYFE Marketing
LYFE Marketing is an award-winning social media management company in 2023. They offer social media services, search engine services, email marketing services, and more.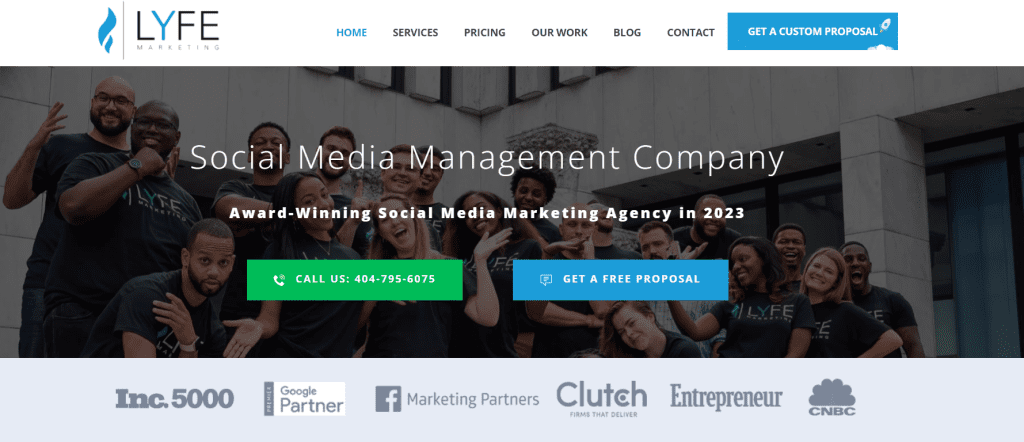 5. Sociallyin
They help brands with different aspects of their social media marketing strategy by deploying result-driven services around social strategy, content production, community management, paid social advertising, influencer marketing, & more.

6. Firebelly Marketing
Firebelly is a top-ranked, highly rated, award-winning social media marketing agency with a single mission: to make brands more likable. From organic and paid to influencers to studio services (graphic design, video, and photography); they've got you covered. They've even helped develop social brands from scratch.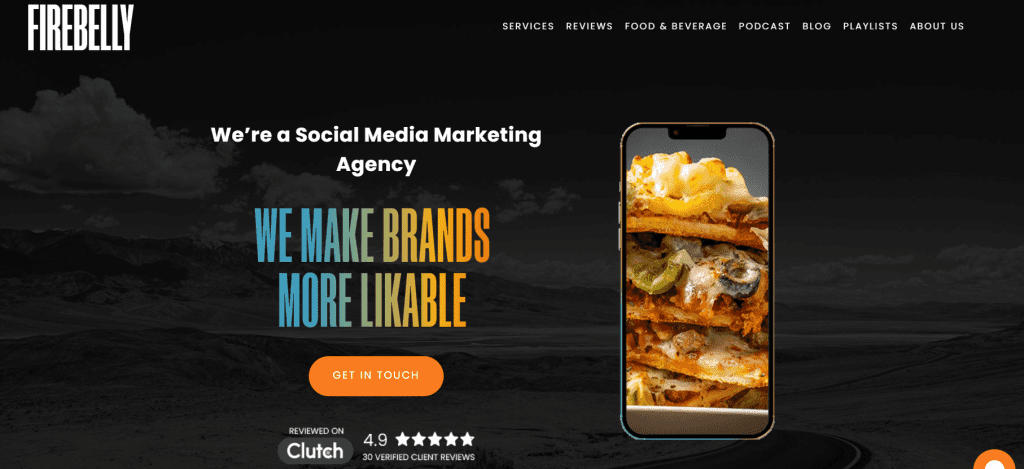 7. Harvest Growth
Think of them as your one-stop-shop for all product marketing. From market research, to creative production, to website development and Amazon management, to optimizing the campaign – they do it all so you can just sit back and watch the revenues come in.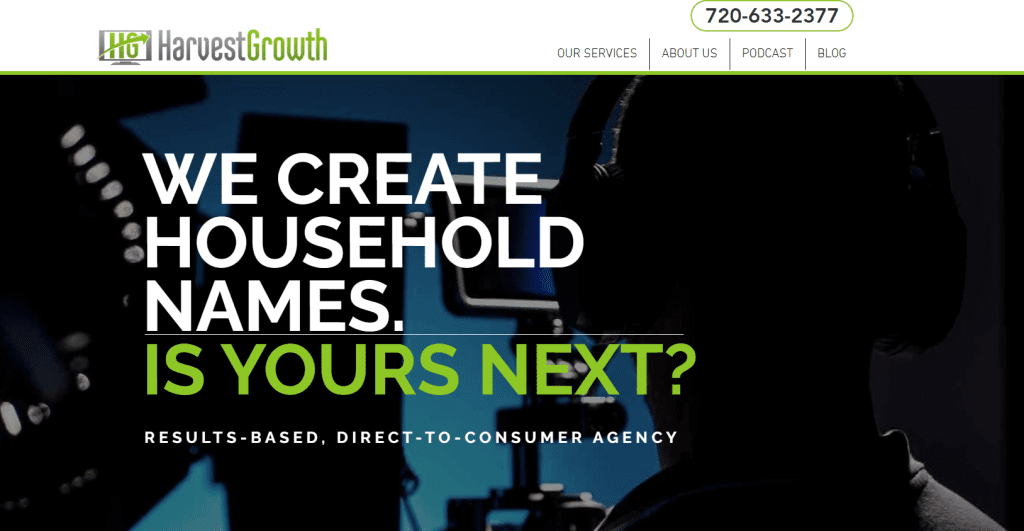 8. Sculpt
They help B2B marketing and business leaders ratchet up reach and pipeline with proven social media marketing programs.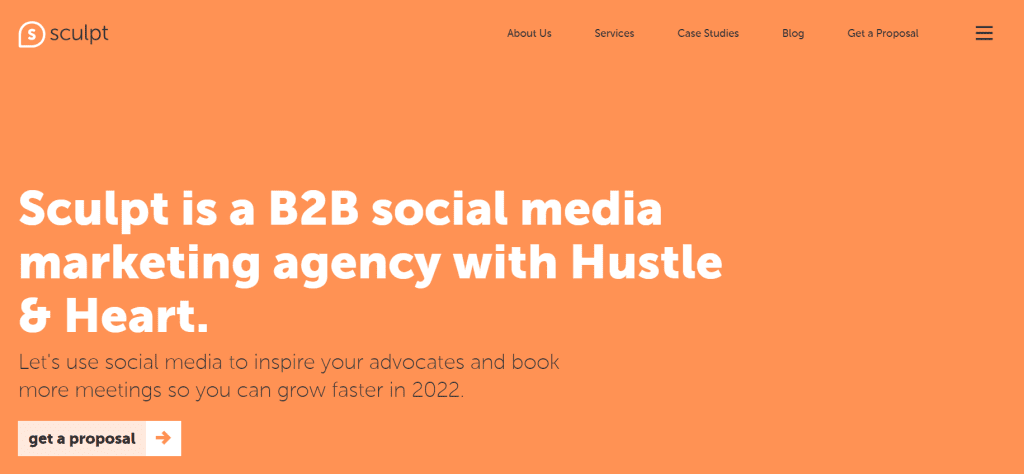 9. Volume Nine
Whether you're trying to build brand awareness on social media or needing to drive more traffic from search engines, they're here to help you connect with your audience and hit those strategic goals.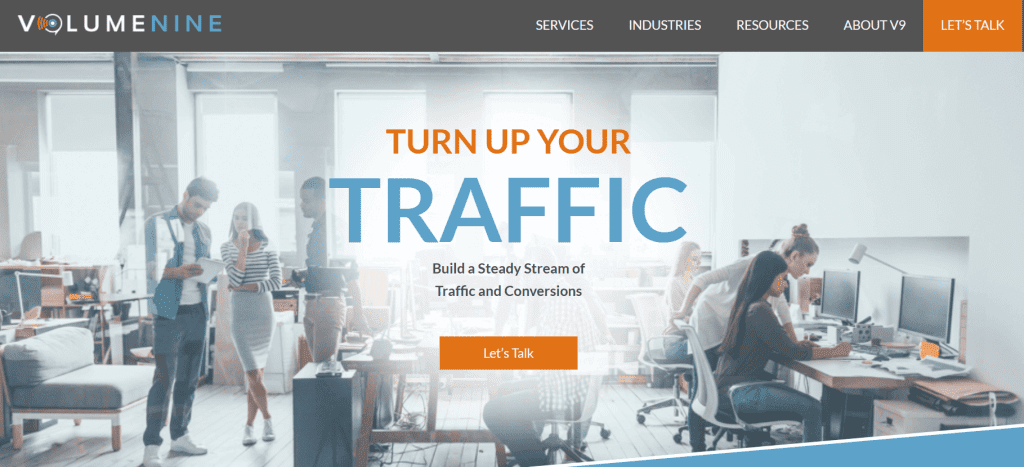 10. Favoured
They are a data driven full funnel marketing agency that combines cutting edge performance techniques and best in class creative production to drive real results.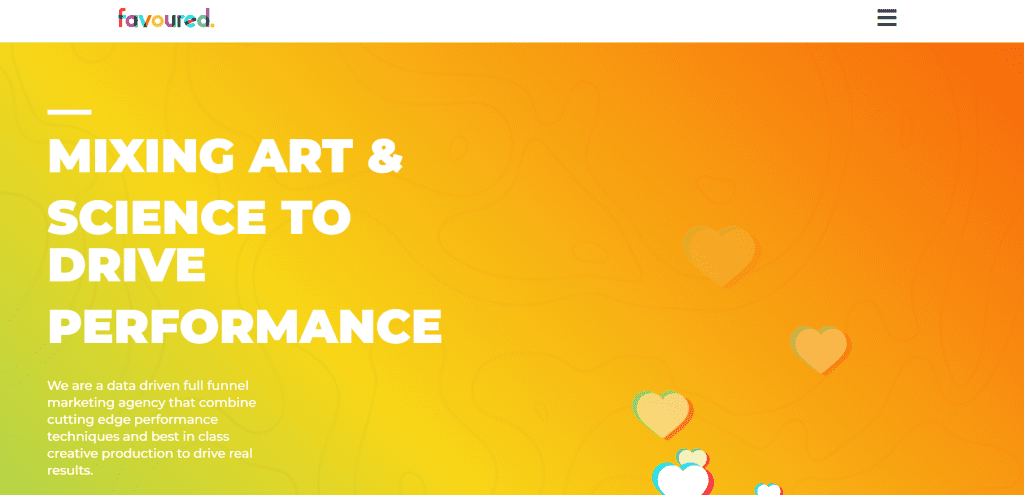 11. Fresh Content Society
Their proven strategies and formulas have generated viral campaigns and success for our clients. They help provide your business a foundation and game plan to get on a path to increase your audience size, impressions, engagement, and sales.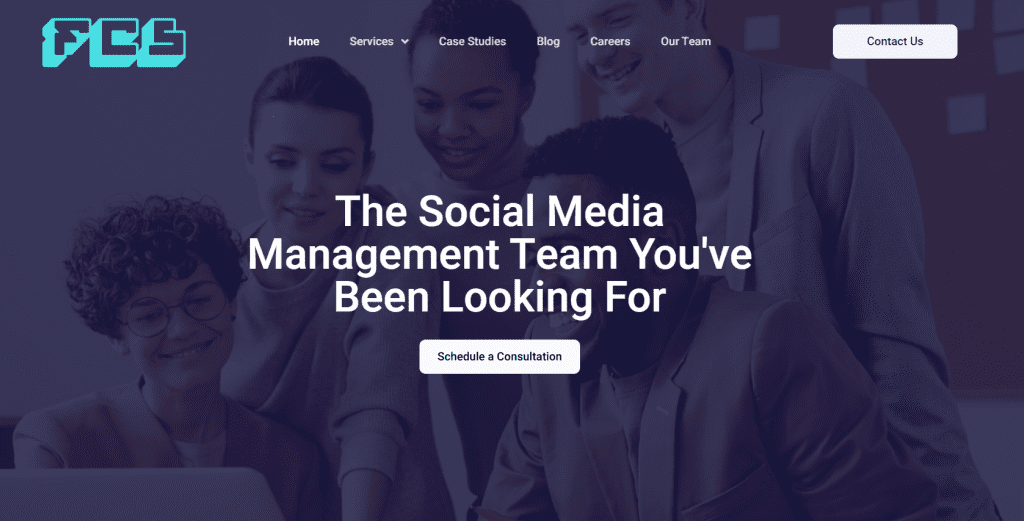 12. 1 At Bat Media
They are a top-rated Canadian digital agency based in Toronto that helps eCommerce brands build, optimize, and grow.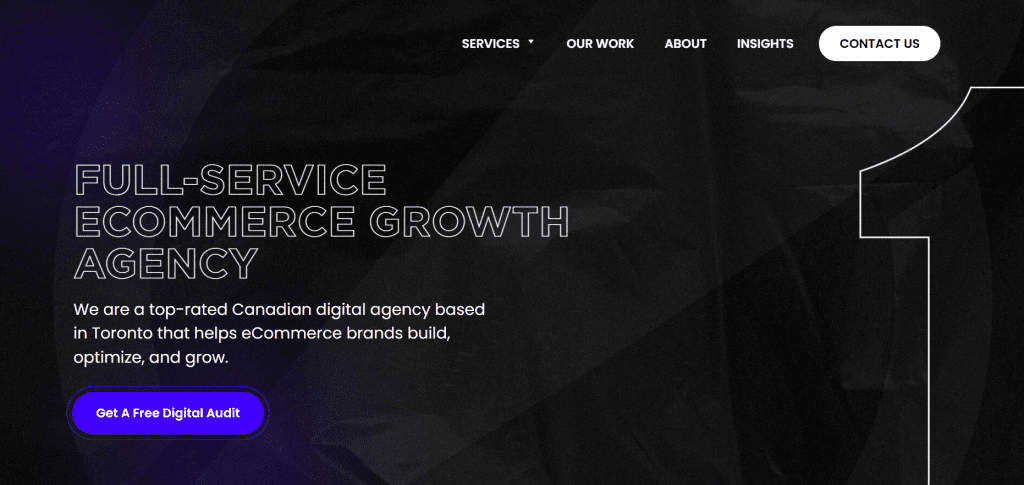 13. One 10 Media
They can help you grow your acquisition channels and then increase your AOV and LTV with our retention strategies. They'll be a partner for you and consult on anything that we think can help.

14. Neuelane
They are a Miami-based creative agency specializing in branding, social media, advertising campaigns and content.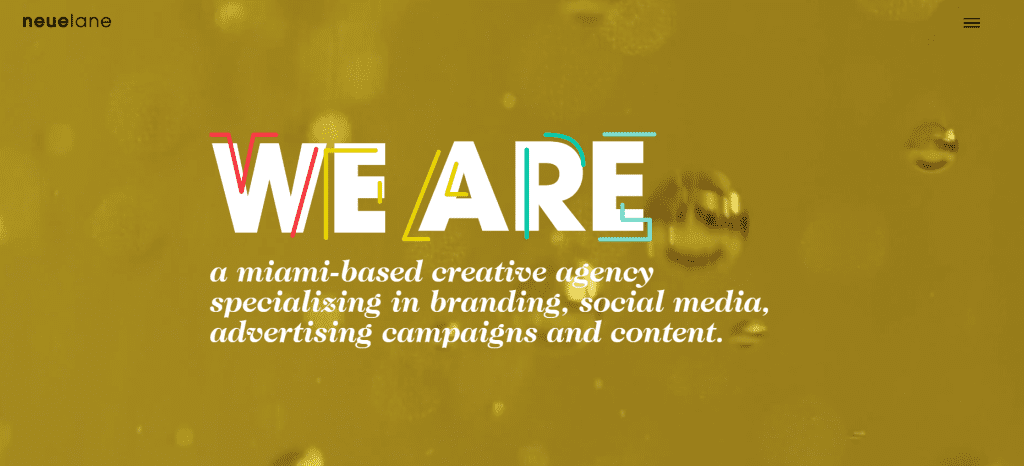 15. ATTN Agency
ATTN Agency is a full-funnel performance marketing agency. We amplify brand's value through tactical and agile media buying, data-driven analysis, and unrivaled creative services.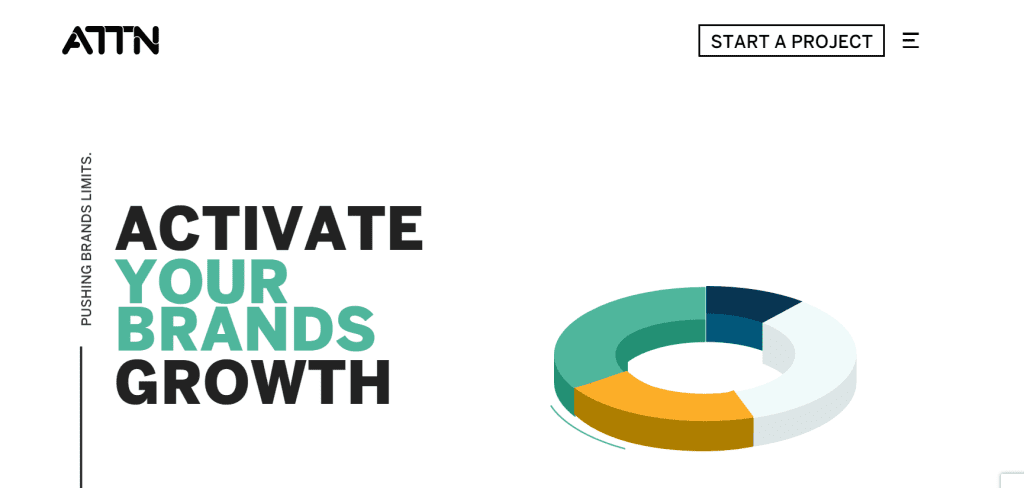 16. Socialistics
They're dreamers, brand-builders, creative writers, business-builders. If you have a story to tell, then they're the ones you want crafting those stories and turning them into customers and clients through social media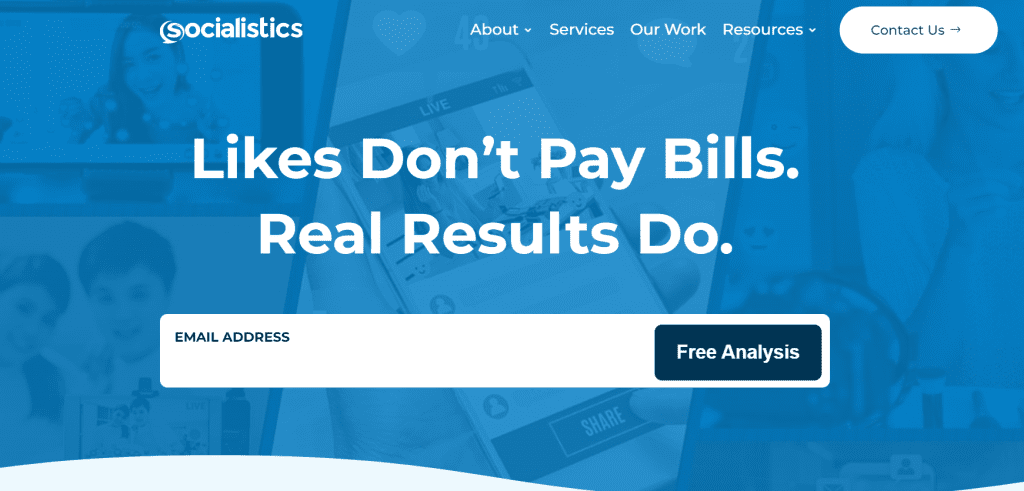 17. Division of Labor
They have flexible staffing and very little overhead. So their clients only pay for the stuff they need. Division of Labor is a collection of writers, designers, art directors, developers, producers, strategy wonks and media dorks from all over the country. And they were working remotely long before a bunch of bats forced us to.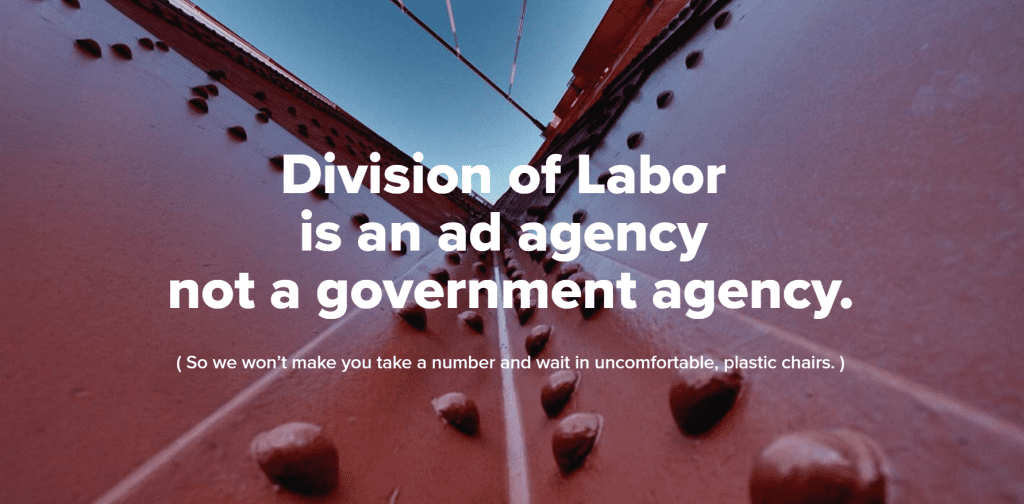 18. Thrive Internet Marketing Agency
Thrive is a full-service digital marketing agency. We've been providing a wide range of services to clients of all industries since 2005. Our digital marketing services include consulting and management options for a variety of online marketing tactics including search engine optimization (SEO), pay-per-click (PPC) ads, Amazon store optimization, copywriting, conversion rate optimization (CRO), and more.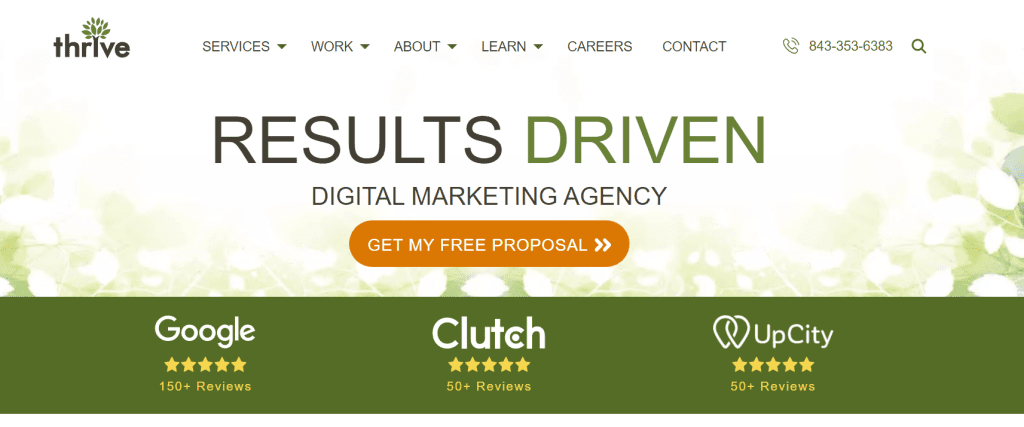 19. Viral Nation
They are a collective of multi-disciplinary digital natives, all working together as one, to propel your brand online.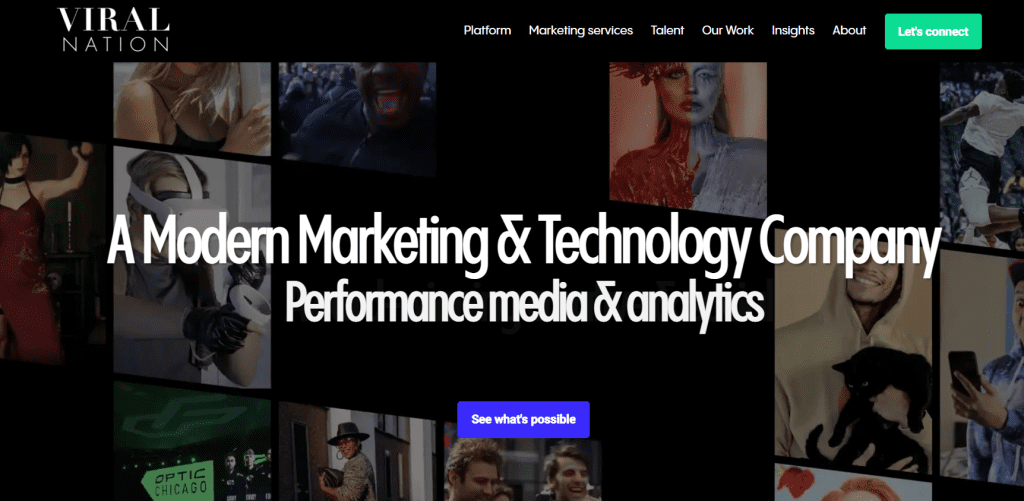 Need help with telling stories that sell? Let's talk!