Users can download and use a range of helpful software programmes on wearable smart devices, including smart watches, eyewear, fitness trackers, and virtual reality (VR) headsets.

The process of creating applications that are compatible with and downloadable on wearable platforms is known as "wearable app development." Businesses can collaborate with wearable app developers to develop business-related products for internal and employee use.
Wearable app development services are being offered by an increasing number of mobile app development companies.

In the modern, connected workplace, wearable applications and internet of things (IoT) devices can work together to maximize performance, provide insights, and expedite a range of daily tasks.
Are you looking for top wearable app development companies?
Here is the list of top wearable app developers as per our extensive years of contribution to this industry. Wearable technology is advancing rapidly and has shown great potential for businesses from varied sectors.
Various organizations struggle to locate a company that creates premium wearable apps at a competitive price.

The top firms for creating wearable applications for the iWatch, Google Glass, and Android Wear have been identified by Kilowott as having a deep grasp of wearable technology.

Therefore, the list below will be quite helpful if you're looking for a trustworthy wearable device app development partner.
What is wearable technology?
Any electronic equipment that is intended to be worn on the user's body is considered wearable technology.

These gadgets can come in a variety of shapes and sizes, including jewelry, accessories, medical equipment, and clothing or clothing-related items.

Although the term "wearable computing" suggests communications or processing power, certain wearables can actually be quite sophisticated.
The most advanced wearable technology includes holographic computers in the form of virtual reality (VR) headsets, Google Glass, Microsoft's HoloLens, and artificial intelligence (AI) hearing aids.

A disposable skin patch with sensors that wirelessly send patient data to a control unit in a healthcare institution is an illustration of a less complex type of wearable technology.
The history of wearable technology
When spectacles were created for the first time in the 13th century, wearable technology was born. Although the first watches, some of which were wearable, were made in the 15th century, wearable technology as we know it today did not exist until the 1960s.
The following timeline illustrates the numerous directions wearable technology has evolved throughout time:
1960s – In 1961, Edward Thorp and Claude Shannon invented wearable technology in the form of a tiny, four-button computer that could be worn around the user's waist or squeezed into a shoe. As the computer served as a timing device to forecast where the ball would land, it was designed to aid players who wanted to cheat at roulette in casinos.
1970s – This era saw a rise in popularity for wearable technology. Pulsar introduced the first calculator wristwatch in 1975, and as soon as celebrities like Police lead singer Sting were spotted sporting it, it swiftly became a fashion statement. The Casio CA53W calculator watch was worn by Marty McFly in the film Back to the Future. Other firms, such as Casio, continued to produce watches long into the 1980s.
1980s – Sony debuted the Walkman in 1979, and it quickly rose to the top of the wearable music player market. With the introduction of the first digital hearing aids in 1987, the healthcare sector underwent a transformation during this decade as well.
1990s – In 1994, Canadian researcher Steve Mann created the wearable wireless webcam. Future IoT technologies could be used more easily because of this large webcam. Conferences on wearable technology and smart clothes saw a surge in attendance in the 1990s.
2000s – With the launch of Bluetooth headsets, Fitbits, and the Nike + iPod Sport Kit, this decade saw an explosion in wearable technology.
The decade of the 2010s marked the dawn of wearable technology. 2013 saw the introduction of Google Glass, 2015 saw the release of the Apple Watch, and 2016 saw the release of the Oculus Rift headset.
2020s – While clothing designers quickly introduce smart clothes to the market, the game industry continues to add newer AR and VR headsets.
---
Related Reading: The Best iPhone App Development Companies in The World
---
How does wearable technology work?
Smartwatches, activity trackers like the Fitbit Charge, VR headsets, smart jewelry, web-enabled eyewear, and Bluetooth headsets are just a few examples of the wide range of usable modern wearable technology.

Depending on the area they fall under—such as health, fitness, or entertainment—wearables function differently. The main components of wearable technology are microprocessors, batteries, and internet connectivity, which enables the synchronization of the acquired data with other electronics like computers or mobile devices.
Wearables have sensors incorporated into them that monitor physical motions, offer biometric identification, or help with location monitoring.

For instance, the most popular types of wearables, activity trackers or smartwatches, have straps that go around the user's wrist and track their daily activities or vitals.
Some wearables work without coming into contact with the user physically, even though the majority are either worn on the body or linked to clothing. Users can still be followed about by cell phones, smart tags, or computers.

Other wearables track movement and speed using remote smart sensors and accelerometers, while some utilize optical sensors to measure glucose or heart rate. These technological wearables have one thing in common: they all continuously monitor data.
What are some applications of wearable technology?
Smartwatches and fitness trackers are examples of popular consumer electronics that make use of wearable technology.

However, because of recent developments in the internet of things (IoT) and artificial intelligence (AI), wearable technology is now being used in a wide range of contexts, including professional sports, consumer goods, healthcare, navigation systems, and advanced fabrics.
Applications of wearable technology
There are several applications for wearable technology, including monitoring performance, managing chronic diseases, tracking navigation, and tracking health and fitness.
The following are the most popular current and next-generation applications of wearable technology:
Epidermal skin technology
The Terasaki Institute for Biomedical Innovation developed wearable electronic skin for health monitoring, according to ScienceDaily.

This next-generation wearable, an ultra-thin e-skin patch with a small wireless transmitter that can be affixed to the wearer's chest with water spray, can be worn for up to a week, is the pinnacle of wearable technology.

It can take up and store electrical signals like heartbeats and muscle contractions, which is relayed to healthcare professionals over the cloud so they can check on the user's vital signs from a distance. This capable wearable is a first step for tracking chronic conditions like diabetes and heart failure.
Health monitoring
Wearable technology is used by people to monitor and receive notifications for their blood pressure and heart rate, to measure their calorie intake, and to manage their workout routines. The COVID-19 pandemic increased consumer awareness of the importance of personal cleanliness and taking preventative measures to stop the spread of illnesses, which in turn increased the use of wearable technology. For instance, Apple recently updated its Cardiogram app and added a new sleeping beats-per-minute feature that tracks heart rate variations in COVID-19 patients.
Entertainment and gaming
The first industries to use VR headgear, smart glasses, and controllers were the gaming and entertainment sectors. Oculus Quest, Meta Quest, and Sony PlayStation VR are popular VR head-mounted displays that are used for a variety of entertainment activities, including gaming, watching movies, and virtual travel.
Fashion and smart clothing
Over the past few years, the term "smart clothes" or "intelligent fashion" has gained widespread acceptance. Wearers of smart jackets, like the Levi's jacket developed with Google's Project Jacquard technology, may answer calls, play music, or take pictures directly from their sleeves. Popular examples of wearable technology include smart jewelry, smart watches, wristbands, smart shoes, and smart jewelry.
Military
These wearables include equipment that monitors soldiers' vital signs, virtual reality simulation exercises, and sustainability gear like boot inserts that calculate how well soldiers are supporting the weight of their gear and how the terrain may affect their performance.
Sports and fitness
Sports use wearable athletic devices that are either woven into the material of the sporting goods or are affixed to sporting goods like bats and balls. Coaches receive real-time data from the GPS and Bluetooth-connected devices for examination via connected electronic devices like laptops. Along with wearable athletic equipment, well-known wearable technologies like Fitbit, Apple Watch, Garmin, Samsung Galaxy Watch, and Polar are widely utilized to track many aspects of the player's health and performance metrics.
---
Related Reading: The Best Custom Software Development Companies in The World
---
What is smartwatch application development or what is wearable app development?
Before we discuss how to make a wearable app, let's first address a crucial Google query: What are wearables?
Devices known as wearables are worn by users as clothing or accessories. In order for the network and the device to share data, these devices typically link to smartphones.
Applications that use such wearable technology are known as "wearable applications." These apps have access to the hardware and operating system of the device. These sensors gather the data, which they then send to the software that has been designed to provide the intended result.
There are several options available on the wearables market right now. Fitness bands, smartwatches, activity trackers, and even smart glasses have already become a substantial part of our daily life. In the following years, their popularity is anticipated to continue to rise.
Examples of Wearable Devices Platforms
Let's quickly review the most common categories of wearable technology available today:
One of the most well-liked wearable technologies worldwide is the smartwatch. With a smartwatch, you won't need to carry your smartphone around all the time. These gadgets perform a variety of functions, including sending and receiving messages, receiving notifications, setting alarms, monitoring physical activity, etc.

Fitness trackers are gadgets that keep track of physical activity, including steps taken, calories burnt, heart rate, sleep, and many other things. A portion of the capabilities enabled by smartphones, such as showing notifications, are now available on fitness trackers.
The most obvious example of such gadgets are head-mounted displays, or VR glasses. They can serve as monitors or show people information in augmented reality and virtual reality.
Smart rings are the most well-known example of smart jewelry. These tiny gadgets monitor physical activity and gather data that is sent to smartphones for additional user interaction.
Additionally, there are less common wearables like implanted devices and smart clothing.
The healthcare sector is extremely important to wearable technology. Patients who use glucose monitors can keep track of their blood sugar levels. To detect muscle activity, body temperature, chronic disorders, and much more, several diagnostic trackers are utilized.
Top Wearable Applications (iOS and Android Wear App Examples)
Wearable technology is already a significant aspect of our daily life. Wearable software can be used to track physical activity, monitor sleep, assist users plan their days, and more.
The top ten wearable apps, which have millions of users globally, are listed here.
Let's gather some ideas for your upcoming application.
1. Calm
Users can use this app to unwind and get a better night's sleep. The solution offers meditative breathing exercises, soothing music, and visuals for this aim.
Platforms supported: watchOS and Android Wear
2. Spotify
There is a wearable version of this well-known music app. Users can go for a walk or a jog while listening to their favorite music, leaving their cellphones at home. With its various capabilities, the wearable version enables users to make playlists, share them with friends, discover new music, and manage it directly from their wrists and smartwatches.
Platforms supported: watchOS and Android Wear
When it comes to users who don't want to work out for hours on end, this application is a lifesaver. The 12 high-intensity activities in the 7 Minute Workout app have estimated rest and workout times. Users can exercise at home and choose a training regimen that is suitable for their unique physical needs and skills.
Platforms supported: watchOS and Android Wear
4. Google Keep
Wearables are just one of the platforms where Google Keep is available. With this approach, you can make notes on a smartwatch without having to take your phone out of your pocket. In addition to taking notes, users can also schedule reminders, make shopping lists, and categorize their thoughts.
Platforms supported: watchOS and Android Wear
5. Uber
Uber also has a wearables-specific application. Users can summon emergency services, book a cab, monitor the status of their ride, and more with the aid of a smartwatch.
Supported platforms: watchOS and Android Wear The development of wearable apps is no longer just for making fitness apps. The list of app examples above amply show how wearable applications can be applied to numerous fields and achieve a variety of goals.
6. Calculator
It is annoying to have to remove your smartphone from your pocket in order to use it as a calculator. Thankfully, owners of smartwatches running Android Wear may complete the operation via a wearable application. It can be used for scientific computations in addition to simple calculations (trigonometric, square root).
Platforms supported: Android Wear
7. Cardiogram
A wonderful illustration of a wearable app utilized for healthcare is Cardiogram. This solution tracks sleep, stress, fitness activities, and minute-to-minute heart rate. It is available for Android Wear and watchOS. Any detected anomalies in a user's heart rate are also explained by the application's indication of potential causes.
Platforms supported: watchOS and Android Wear
8. Telegram
A wearable version of the free messaging service's application is also available. Despite having rather restricted functionality, users can read their most recent chats, respond to messages using stickers, emojis, pre-set phrases, and locations, or even dictate responses with their voice.
Platforms supported: watchOS and Android Wear
9. Strava
one of the most well-liked fitness apps for wearables and mobile devices. This solution keeps track of riding and running distances. The programme tracks the path using GPS and LTE so users may leave their cellphones at home. With capabilities like measuring the speed, distance, height, and calories burned during activities, these functions are offered.
Platforms supported: watchOS and Android Wear
10. Google Maps
Wearable gadgets can access the well-known mapping service. The app can provide alternate routes, assess mileage, direct users to preferred areas, and much more.
backed-up platforms: Google Wear and watchOS
This was just a small sample of all the wearable apps that are now available on the Play Market and App Store.
---
Related Reading: The Best React Native Development Companies in The World
---
Top industries to create a wearable app
In addition to being trendy, wearable apps help brands reach the audience of consumers who actively use wearables and desire functionality on them. Let's take a look at some of the sectors that already employ wearable applications.
Healthcare
The healthcare sector benefits greatly from the use of wearable technology. They aid medical professionals in both disease diagnosis and patient health monitoring. These gadgets use several sensors to gather health information, track heart rate, glucose levels, etc. Improved healthcare services and early detection of even rare diseases are the key objectives of these applications.
Smart bracelets, glucose meters, diagnostic chips, and heart monitors are a few examples of wearable medical technology.
Examples include Hexoskin, Quardio, Aira Tech, and VeriSense.
Fitness
The most prevalent market applications are those for wearables. Users of fitness apps can keep tabs on their physical and mental wellbeing. Smartwatches and fitness trackers offer the capabilities required to monitor physical activity when working out, running, and performing daily duties, as well as to calculate calories, measure distance traveled, and perform a variety of other tasks.
Examples include Nike+, Runkeeper, Google Fit, and Strava.
Outdoor Navigation
Google Maps is a top option that works with all platforms and devices. Such solutions have a lot of potential because GPS, gyroscopes, and other technologies are being added to more and more smartwatches and fitness trackers. As a result, it is possible to create outdoor navigation programmes that are totally independent of cellphones.
Examples: Maps on Google
Messaging
Today, leaving your house without a smartphone doesn't seem difficult thanks to smartwatches. Since messaging applications are readily available, they are much more beneficial because they can operate fully without being connected to a phone.
Skype, Telegram, and other examples
Education
Smartphones are not the only type of wearable technology. These kinds of educational applications can be developed for augmented reality and virtual reality spectacles, like Google Glass. Students can explore the globe, closely examine chemicals, and learn about diseases and the human body using AR and VR.
Examples include Ocean Rift, Mondly, and ImmerseMe.
Entertainment
One of the uses for wearable technology is to listen to music and podcasts while exercising, running, or commuting. There are various ways to go about creating the next Spotify for your smartwatch.
Examples: Shazam, Apple Music, and Spotify
Insurance
In the insurance sector, fraud is a major problem. If insurance firms could access the data from smartwatches and fitness trackers, wearable technology may be advantageous. In reality, there are already some of these solutions in place, such as the partnership between the activity tracker manufacturer Fitbit and the insurance provider UnitedHealthcare.
Example: Achieve,
Fintech
Wearable technology can potentially be advantageous to the banking sector. NFC sensors are already a standard feature of smartwatches and fitness trackers, enabling contactless payments.
Apple Pay and Google Pay, as examples.
---
Related Reading: The Best Cross Platform Development Companies in The World
---
How to build a wearable app?
Choose the type
You can construct a few different wearable device options. They differ from one another in terms of functionality, operation, and independence from a mobile device. Let's go over a few of them:
Standalone app: This type of wearable app operates on the wearable device itself and connects directly to the internet via Wi-Fi.

Mobile devices are completely unrelated to standalone apps.
Such wearable apps serve as a companion to mobile applications. Their functionality is constrained, and a mobile application must regularly or continuously communicate data with them.
Faces is a personalized lock screen designed for a smartwatch; it is not an app.
Users can quickly access these cards, which feature the most recent updates from mobile applications.
The only alerts that may be displayed on the screens of wearable applications using such methods are push notifications from smartphones.
Businesses typically create wearable companion and stand-alone applications. Such apps can carry out a variety of duties and are sufficiently independent of mobile devices.
Wearable apps also differ when it comes to installation methods:
They can be downloaded from a store for wearable apps.
They can be set up using a smartphone.
Not installed, i.e., a wearable receives information from a phone app
Before you begin the development, you must decide what kind of application you will make. By doing things this way, you can save time and money by avoiding needless redos.
List of app features
Let's go over some of the most prevalent elements used in the creation of wearable apps.
Smartphone module
Most of the time, when we discuss the development of wearable apps, we mean the development of two apps: one for smartphones and one for wearables. You will probably need to design a "container app" if you choose to create a standalone application. Such an app handles the installation and setup procedures. However, the majority of smartwatches can download an app directly from a store and connect to the internet via Wi-Fi.
Additionally, you can simultaneously construct the companion app and the mobile app or create a companion app for an existing mobile application.
UX, UI, and controls
The size of the screen is one clear distinction between the creation of mobile and wearable apps. Micro-layouts are necessary for the tiny screens of wearables. If you just give them the information they need, utilize only one button each screen, and use brief language, you can make a terrific user experience.
To traverse the menu, some devices, like the Samsung Gear series, incorporate a rotating bezel. An equivalent function is carried out by the Apple Watch's digital crown. To effectively leverage platforms, you must be aware of the ones you are aiming at. You'll be able to keep from using extraneous on-screen elements in this manner.
Navigation
As previously noted, you may employ the fundamental navigation features put in place by wearable makers to make for an excellent user experience. For instance, the majority of smartwatches have their own motions for selecting items with taps, swiping between screens, etc. There is no need to start from scratch.
Push notifications
Wearables are always on the person wearing them. Reminding users of future events, scheduled calls, or workout sessions is a terrific application of such devices. Wearable applications must support push notifications. These days, you can even display entire text conversations as notifications or a sneak peek at an impending event.
Voice commands
You can link your app with voice assistants found on some wearables. For instance, watchOS devices have Siri, whereas Android Wear devices have a Google assistant.
You may integrate with their API to give your wearable application voice command capability. It's a convenient tool, particularly for fitness apps. They would enable users to manage other application functions and set timers while exercising.
Depending on the particular requirements of your solution, an app may contain a wide range of additional functionalities.
Wearable app development, launch, and maintenance
You need to know which platform you want to use at this point. You can choose the appropriate technology stack, APIs, SDKs, and other solutions by working with the development vendor.
After choosing the platform type, you can proceed to the development step, which involves the longest and most intensive procedures with ongoing QA engineers checking and fixing defects.
When the app is prepared for its initial release, it is uploaded to app stores along with a marketing effort to help it gain popularity among its intended demographic.
Even after you publish an app, work never ends. You must maintain your software, add new features, address problems, and assure its security because development is a constant process.
---
Related Reading: The Best Mobile App Development Companies in The World
---
How to avoid the challenges in wearable app development?
There may be several obstacles to overcome when developing a wearable app.
Working with a skilled group of wearable app developers will enable you to solve any problem with a workable plan. Here is a quick list of issues that could arise while creating an app.
Whether you are creating a wearable or a mobile app, privacy and data security are issues that must be addressed.

Every wearable platform has specific standards, so if you want to submit your programme to Apple's App Store, for instance, you must adhere to all of them.
Battery usage: Your solution must offer great performance and battery efficiency. Users won't use a wearable device if the battery dies in an hour or two. Keep in mind that wearable technology has a relatively low battery capacity.
Designing an ergonomic user experience for a wearable application is difficult due to the small screen size. It's crucial to design a user interface that consumers can easily interact with and that will look excellent on a small screen.
Customized notifications: Extensive messages cannot be displayed on tiny screens. You must therefore carefully design all notifications for wearable platforms. One strategy is to send communications that are only one or two words long.
Wearable Application Development. Is it worth developing an app for wearables?
Future trends indicate that the adoption of wearable app development will increase. Keeping up with new technology and capturing market share with a worthwhile offering are clearly advantages.
Wearable apps can enhance the user experience of your mobile app or serve as a stand-alone solution with special functionalities.
The popularity of wearable technology is rising, and it is poised to revolutionize the future. The popularity of fitness trackers, smart devices, intelligent clothes, and VR and AR headsets is merely the tip of the iceberg.
Tech experts have projected the following futuristic goods and concepts, and how they will influence wearable technology in the future:
iPhone Glasses – According to early rumors from Bloomberg and The Information, Apple Glasses might be available by 2023. These augmented reality (AR) smart glasses are intended to transmit data from a user's phone to their face. To display texts, emails, games, and other content over the user's field of vision, these glasses will be able to connect with the iPhone of the wearer.
Energy collection – Wearable technology has the downside of requiring regular removal for recharge. Researchers are looking into energy harvesting, which might increase battery life by turning body heat, motion, or solar energy into power. One form of energy harvesting is piezoelectricity, which uses piezoelectric ceramic to turn the vibrations your body creates as you move into power.
Lenses with intelligence – Smart contact lenses that can provide real-time information to the human eye will soon be accessible to consumers, making them nothing short of a sci-fi movie. These soft electronic smart contact lenses are being developed by tech behemoths like Google, Mojo Vision, Samsung, and Sony and can sync with smartphones or other external devices to offer real-time, hands-free information with vision correction.
AI for the human mind. The development of non-invasive, AI-integrated sensors that aid in thinking functions is underway. Facebook is working on a brain-computer interface that might let users change their Facebook statuses mentally rather than by typing. Neuralink, a startup run by Elon Musk, is also developing an interface that might be useful for those with severe brain injuries.
Over the past few years, smartwatches, fitness trackers, and VR/AR headsets have proliferated in our culture. Since wearables are expected to become more and more popular, businesses are unavoidably coming up with creative new uses for them in our daily lives. Here are just a few potential opportunities for wearable production.
Lower visibility
Wearables are likely to become less and less noticeable as they gain in popularity. Devices can wind up looking more like jewelry or apparel than like a fitness band or clip-on tracker. They could also be covered up in the shape of a strap or patch to keep them out of sight.
Some businesses have already started doing this, as shown by the wristwatch in the image above, which has a conventional watch face rather than a screen. Additionally, there are safety wearables that resemble a regular ring or necklace but that, in the event that you are in danger, can alert your loved ones to your whereabouts.
Longer battery life
Most wearables available today, especially those that demand a lot of computing power and Internet access, have quite short battery lives. Some developers are investigating different battery sources as a result. Energy harvesting, which turns body heat, solar energy, and even movement into power, is one of the more well-liked techniques.
This would completely disrupt the wearables industry if it were to become the norm. Users wouldn't have to stress about the battery dying at inappropriate times or the inconvenience of needing to recharge it frequently. Wearables could increase in popularity in the future by solving these issues.
Medical wearables
Many of the popular wearables available today, such Fitbit and the Apple Watch, are designed to help you get fitter and healthier. However, a lot of businesses are going a step farther and investigating wearable gadgets that track and address medical issues. For diabetics, an artificial pancreas that can automatically provide insulin and check blood sugar levels is currently being developed.
The medical sector is considering developing wearables that can be inserted under the skin to take this idea a step further. Users would be able to monitor all forms of medical activities, which the majority of people are currently unable to do. This might involve blood testing, pharmacological effects, and a variety of other vitals. Although it might take some time before this kind of technology becomes widely available, it has the potential to drastically alter many people's lives.
Authentication
Additionally, it appears that wearables are moving in the direction of authentication, allowing users to perform actions like opening their homes, entering concerts, and even making purchases at stores without having to go through the checkout procedure. The MagicBand is a wearable device that Disney presently uses in its theme parks to grant visitors access to rides, hotel rooms, and other services.
Even smart tattoos are being developed that could be utilized for these things. They resemble high-tech temporary tattoos that can send and receive data to gadgets like scanners and smartphones. If wearables take off as a popular method of verifying experiences, they could significantly alter the way we interact with the outside world by accelerating routine tasks like hospital visits.
---
Related Reading: The Best Android App Development Companies in The World
---
What are the top wearable technologies today or examples of wearable technology?
New wearable technology devices are continuously being developed with the goal of streamlining daily tasks. Smartwatches and fitness trackers that can record your heart rate are no longer the only kind of wearable technology available.

The most recent wearable devices may provide users with improved turn-by-turn directions, health advice, and can even measure the strength of ultraviolet rays while you're sunbathing.
1. Smart Rings
A smart ring is one of the simplest yet most practical smart wearables you can get in the approaching year. This handy little gadget is ideal for people who spend a lot of time in meetings at work or in school and don't want to constantly check their phone screens for notifications.
You can receive alerts while remaining undetectable if you wear a smart ring. A smart ring can be used for contactless payments as well as to unlock or lock your front door or vehicle. Plus, since smart rings have extended battery lives, you won't need to worry about charging it continuously.
You can find plenty of smart rings on the market. The following are the smart rings that we found particularly impressive.
The waterproof NFC OPN ring can transfer data, lock and unlock doors, operate your smartphone apps (compatible with iOS and Android), and even handle contactless payments. Although it's not quite as intelligent as the Apple watch, it's much less expensive and doesn't need to be charged. One is available on the official website for less than $20.
Oura Smart Ring – Look at the Oura ring if you want a classy, sophisticated ring. It has temperature sensors, sleep detection, activity analysis, and real-time heart rate monitoring. If you've been waiting to replace your smartwatch with something smaller and more fashionable, the Oura smart ring is now available and works with both Google Fit and Apple Health. Oura is more expensive than the others because it is a premium smart ring. The brand-new Oura ring from version 3 costs $299.
2. Smart Glasses
Have you ever read or watched science fiction where the main character dons a pair of glasses and can see a map of their surroundings? If so, smart glasses are a must-have item for you.
Small computers built inside the smart glasses process information and show the results in real time. Only you, the wearer, can view this information because of how they do it. The majority of smart glasses can Bluetooth a link to your smartphone, display incoming calls, offer GPS navigation, and other similar functions. While other glasses with AR or virtual reality features can significantly enhance your life.
Ray-Ban Stories
An initiative by Ray-Ban and Meta is called Ray-Ban Stories (formerly known as Facebook). You can take photos or videos of everything around you while wearing these smart glasses. Ray-Ban Stories don't support virtual reality, but they do include a touchscreen, speakers, and a set of cameras. These glasses let you take pictures, make calls, record 30-second-long videos, and even play music. All of that done in signature Ray-Ban fashion.
But if you approach this technology from a different perspective, these smart glasses turn into a pair of unsettling spy glasses that let Facebook collect even more information. However, if that doesn't worry you, you can purchase a pair of Ray-Ban Stories from the shop for $299.
3. Smart Clothing with Sensors
Smart clothing is a recent addition to the family of intelligent wearables. These clothing have sensors built in that monitor several aspects of your body and alert you if anything is abnormal or out of the ordinary.
It appears at first glance to be a typical Levi's trucker jacket, but it's actually a brand-new wearable technology. You can use this jacket and your smartphone to control music, make calls, and even obtain directions while you're driving thanks to Google connectivity.
Both Android and iOS phones can be associated with the jacket via Bluetooth. Levi's claims that this wearable is water-resistant. Additionally, the battery life is up to 14 days of continuous use.
Connected swimwear made by Swim.com is another excellent example of smart apparel. They sell swimwear, swim goggles, and swim caps that feature swim trackers that can replace your Fitbit and monitor your fitness in the water.
Obviously water-resistant, this smart wearable lets you track your swimming activities fully hands-free, and it doesn't need to be charged. Your swim tracker will begin operating automatically as soon as you begin swimming; you don't need to activate it or start it. Using connected swimwear will minimize drag forces and improve the way water flows over your body because you won't be wearing any additional bracelets.
4. Smart Earphones
Activity trackers are just one type of smart wearable. Some of them work to enhance your sleep and lower your daily stress levels. Get a headset that simultaneously serves as your usual earbuds and earphones if you have difficulties falling asleep.
Bose's Sleepbuds II aren't really headphones because they won't play your favorite Spotify songs. Instead, they play soothing music and sounds to make you go asleep more quickly and stay asleep longer. You have the option of using the pre-installed sounds or downloading more from the Bose Sleep sound collection.
According to Bose, its sleep technology has been shown in studies to enhance sleeping habits. To check if that is the case, utilize a fitness tracker or smartwatch with sleep tracking functionality.
5. Medical Wearables
Nowadays, one common category of wearable electronics is smart medical devices. Some people may find that Fitbit is sufficient for achieving their fitness or lifestyle objectives, but even the greatest smartwatch cannot monitor your blood oxygen, blood pressure, or hydration levels. Medical wearables are still in the early phases of development, but it is already clear that they may ease many people's daily lives and have a wide range of applications in the field of healthcare.
For a hearing-impaired techie in your life, an ear-worn wearable that improves hearing is a fantastic gift. One of the most well-known hearing buds in the world that combines entertainment elements with hearing aids is IQbuds from Nuheara.
Thanks to active noise reduction and high-fidelity sound, IQbuds give you the ability to alter how you hear the environment around you. The Nuheara IQbuds software, which works with both iPhones and Android smartphones, allows you to customize your earphones and develop your personal hearing profile.
6. Smart Helmets
Wearing a high-quality helmet can provide you a certain amount of safety whether you're a professional athlete or an avid cyclist (or skier) (you can never be absolutely safe when doing extreme sports of course). Your riding experience may be improved, and a smart helmet can make your ride safer and more enjoyable.
With the Faro smart helmet, you can increase your visibility while driving. With the customizable and animated front and rear lights on this helmet, you can increase your visibility while riding. Additionally, the Faro helmet can respond to ambient light, recognize different weather patterns, and automatically change the lighting for maximum visibility.
This accessory can track your rides and automatically turn on and off turn signals and brake lights. The Faro smart helmet includes an important fall detection feature and is completely waterproof. The Bluetooth connection to your smartphone is used by the helmet's sensors to start an alarm if it detects a fall. Your emergency contacts are informed of your whereabouts with a location link if you don't react after a predetermined amount of time. Apple Watch SE, Apple Watch Series 4, and later are a few additional wearables that have the same capability.
7. Biosensors
The most innovative technology in the realm of wearable electronics is certainly biosensors. Although they have countless potential uses, today's most common one is for individualized health monitoring. The use of mobile and portable devices for data capture, gathering, and calculation is made possible by biosensors, which are portable electronic devices that incorporate sensors into your body.
The ability of biosensors to automatically and constantly measure a patient's vital signs, body posture, step count, conduct fall detection, and other tasks makes them very useful for patient monitoring (or self-monitoring).
QuardioCore Wearable ECG EKG Monitor
Wearable electrocardiogram QuardioCore makes it simple to keep tabs on the condition of your heart. Your cardiologist will receive the ECG that documents your heart rhythm. This ECG can be utilized to enhance your cardio fitness in addition to assisting you in managing your heart condition.
Which are the top wearable app developers that can help you develop wearable technology?
1. 3 Sided Cube
They live for the moments when the work we do drives change using the very latest technology. Since 2009, their gang of clever people have been at the forefront of digital because of our great ability to solve problems.
2. Kilowott – Custom Software Development Company
Kilowott is a boutique business experience (BX) transformation firm accelerating growth for businesses of all sizes across industries by reimagining the way businesses operate and crafting digital experiences with the user at the core.
Kilowott's design heritage coupled with their digital transformation expertise and deep focus on user experience helps them stand apart from the crowd. All their business experience transformation engagements focus on enhanced digital customer experience while driving up business profitability.

Kilowott's wearable app developers have extensive experience in developing solid, scalable iOS applications. Kilowott initiates wearable app development for a variety of industries, throughout the world. They assist you in developing a solution that showcases your authentic voice in a store with millions of apps.
3. Idealogic
They are an innovative technology company, specializing in mobile web development, design creation, Blockchain and STO development solutions. Combining their expertise with your business needs they ensure that you will have a competitive advantage.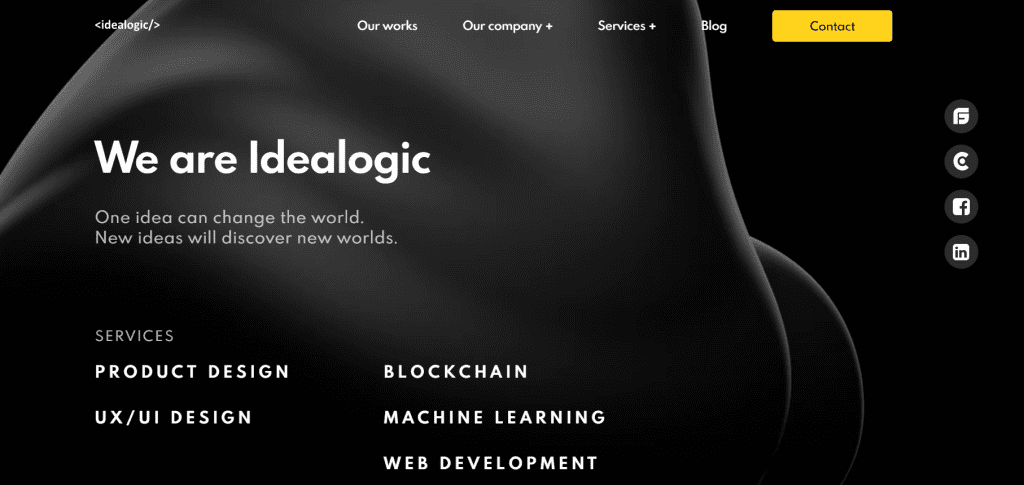 4. Dedicated Developers
They are headquartered in Atlanta and have development teams in San Francisco, Los Angeles, New York, Chicago and Boston.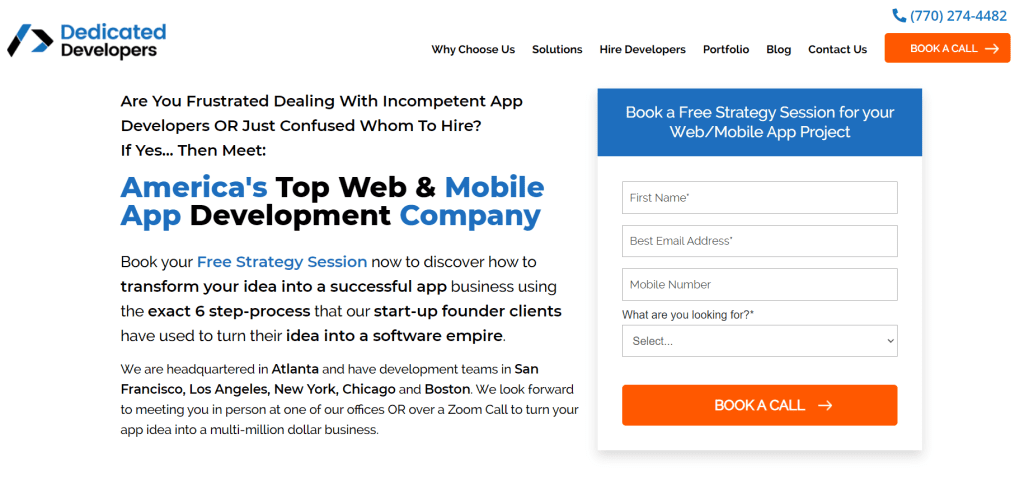 5. Blue Label Labs
They build and transform your business through strategy, design and app development.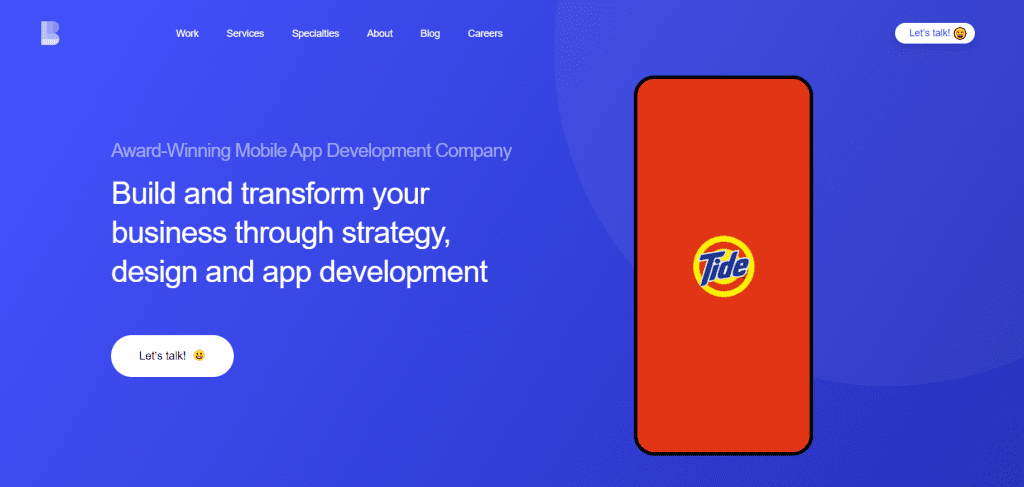 6. App Maisters Inc
In such a rapidly evolving market there is no substitute for experience. With over hundreds of successful projects in their rear view, they have developed a keen understanding of what works, what doesn't, and how to make digital solutions successful.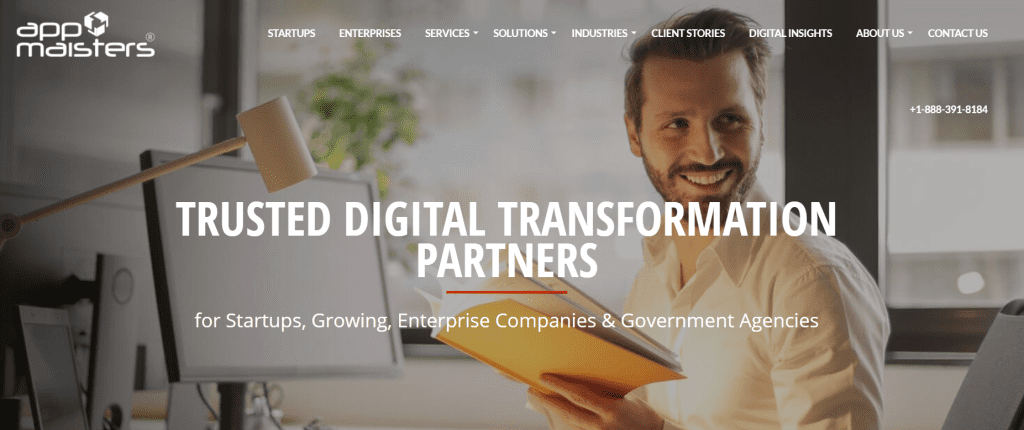 7. SolveIt
SolveIt is a trusted full-service software development company oriented towards Europe and North America, offering the one-stop-shop for all your business solutions and requirements.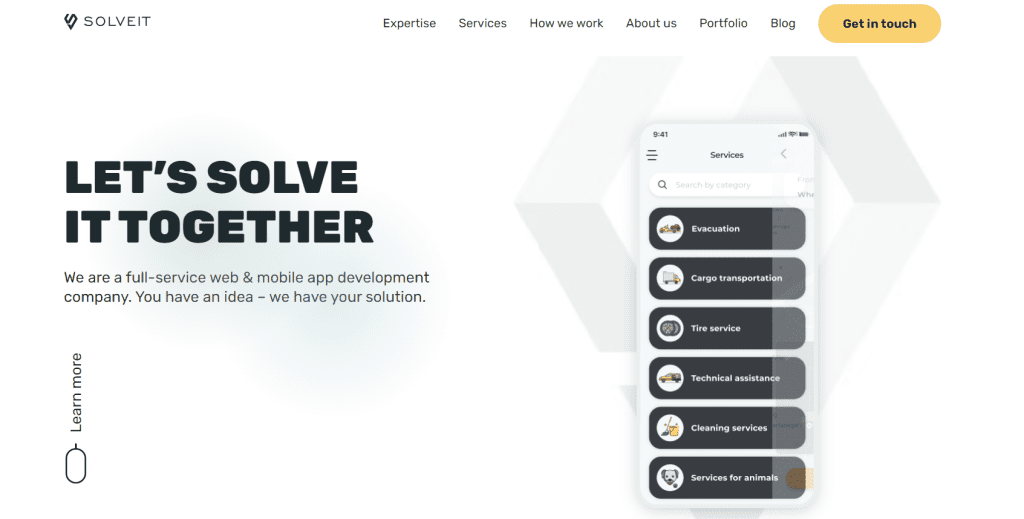 8. FlyNaut LLC
Flynaut is where digital experts thrive, helping the most admired companies in the world build applications that matter.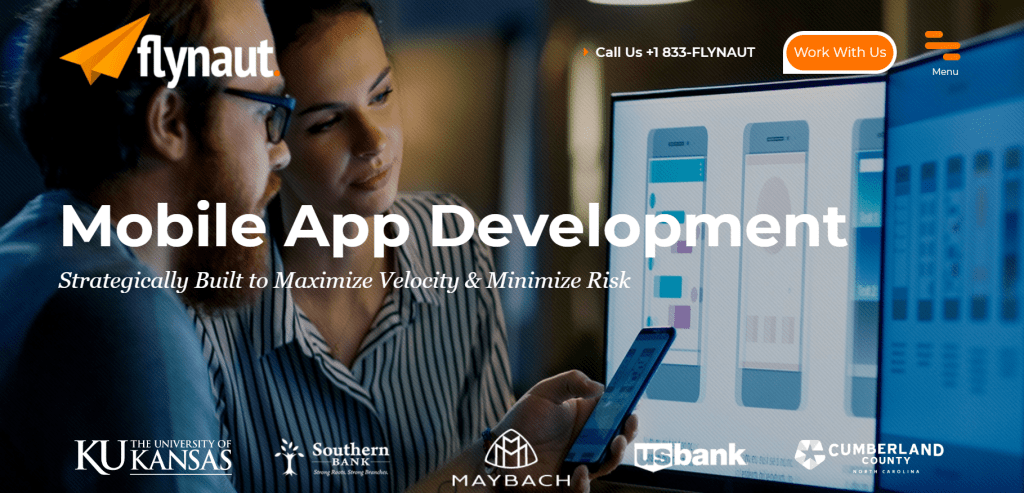 9. AppsChopper
AppsChopper is an innovative mobile app development company with offices in NY, Walpole, and Boston. We build high-performing, secure, and scalable mobile solutions to help you maximize ROI.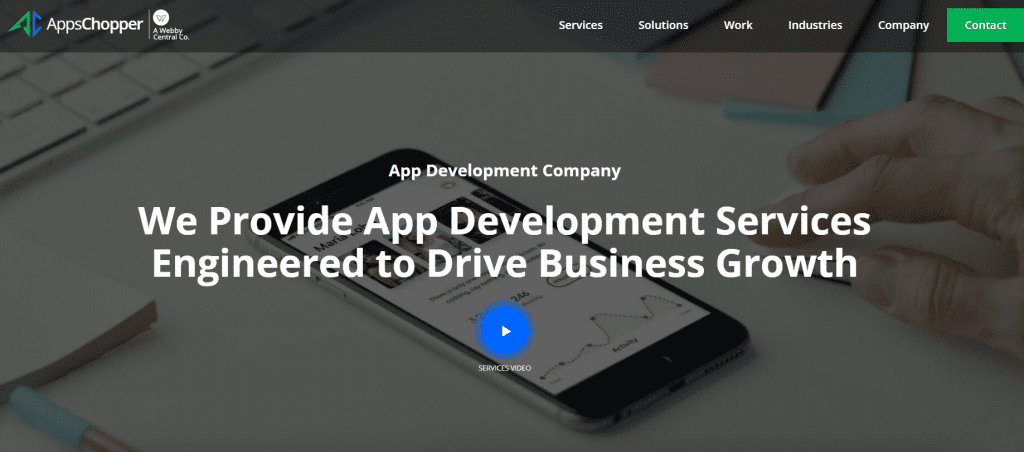 10. Altamira
They are digital natives that leverage the tech achievements across domains with experience in highly regulated markets like Fintech, Healthcare, InsureTech, etc.

11. MobiDev
They want to create a game-changing product, there's a need for a strong team. People, who will be on the same page to help ideas grow. They believe that it's vitally important to support the visionaries' fire.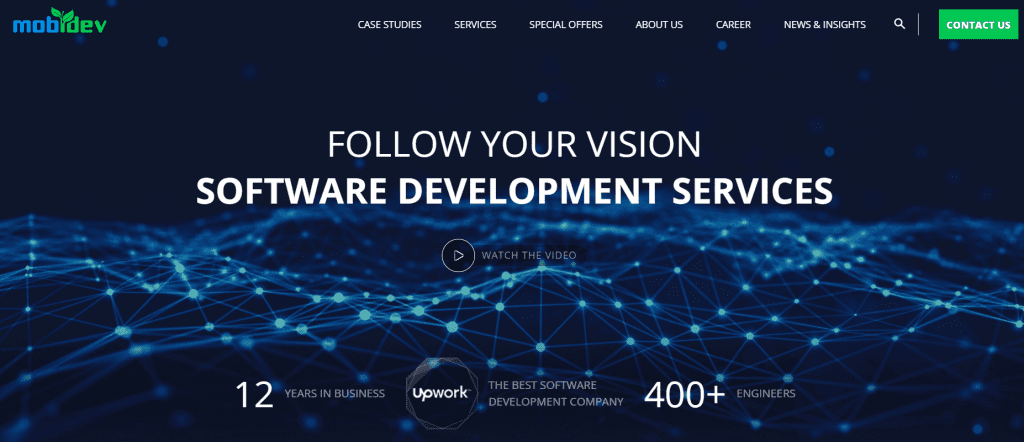 12. INGIC
They are a creative digital agency, focusing on connecting customers with companies through ground-breaking digital marketing solutions.