Numerous studies support the idea that the market for mobile games and mobile game development is advancing very quickly and that this is a long-term trend.
According to Statista's study, the global gaming market for smartphones is expected to generate more than $63 billion in revenue by 2020, while the market for tablet games will generate $13.7 billion.

By 2023, the income from mobile gaming is expected to top $100 billion, according to projections.
Major game publishers and developers have long been involved in the mobile gaming industry, earning millions of dollars from hits like Angry Birds and The Sims Mobile.

These companies include EA, Activision Blizzard, and Rovio. There are also more recent businesses who see the boom in mobile as an opportunity to enter the industry for less money than what is required for console or PC games.
You need to know how much it will cost before starting, regardless of whether you decide to create something original or a replica of an existing game.

At Kilowott, we are always on the lookout for innovative concepts that can be developed into the next big video game success. We also enjoy working with partners who have similar goals. Even if having a fantastic idea alone won't guarantee success, having a top-notch staff will help.
We have a lot of experience building games from scratch, so we can provide some insightful advice.

This article will cover everything about game development – how to develop a mobile game, and outlining the key steps with probable or approximate expenses.
---
Related Reading: The Best Android App Development Companies in The World
---
What makes game app development services crucial?
One of the enjoyable hobbies that attracts the majority of smartphone users are mobile games.

The number of smartphone users has drastically expanded, and 62% of smartphone users, per Admob, download games within the first week of purchasing their device.
The popularity of mobile games has increased more than that of traditional games because of technological advancements.
And this has given businesses a lot of new opportunities. It's difficult to translate a game development notion into actuality.

To create fantastic games, you must be familiar with the mobile game development process. The game needs to be planned, designed, implemented, and sent to the desired app store.
You also need to be familiar with various game development processes in addition to employing specialized tech tools. There are pre-production, production, and post-production phases that go into making a good game.

To help you navigate the process of creating mobile games, we have broken these stages into steps. Let's look at it!
Why should we invest in mobile game development?
There is no denying the size, scope, and diversity of the extremely profitable mobile game sector. And during the past few years, mobile gaming has become more popular. Worldwide, 3.24 billion individuals play mobile games, according to the most recent Statista data. And in the years to come, we can anticipate an increase in this number.
The COVID-19 outbreak significantly changed how people play games on their phones.

A mobile game analytics tool company named GameAnalytics claims that during the first quarter of 2021, the number of mobile gamers exploded by 46%.
The mobile gaming market is anticipated to grow at a compound annual growth rate of 11% and generate $116.4 billion in sales by 2024, according to a new Newzoo analysis.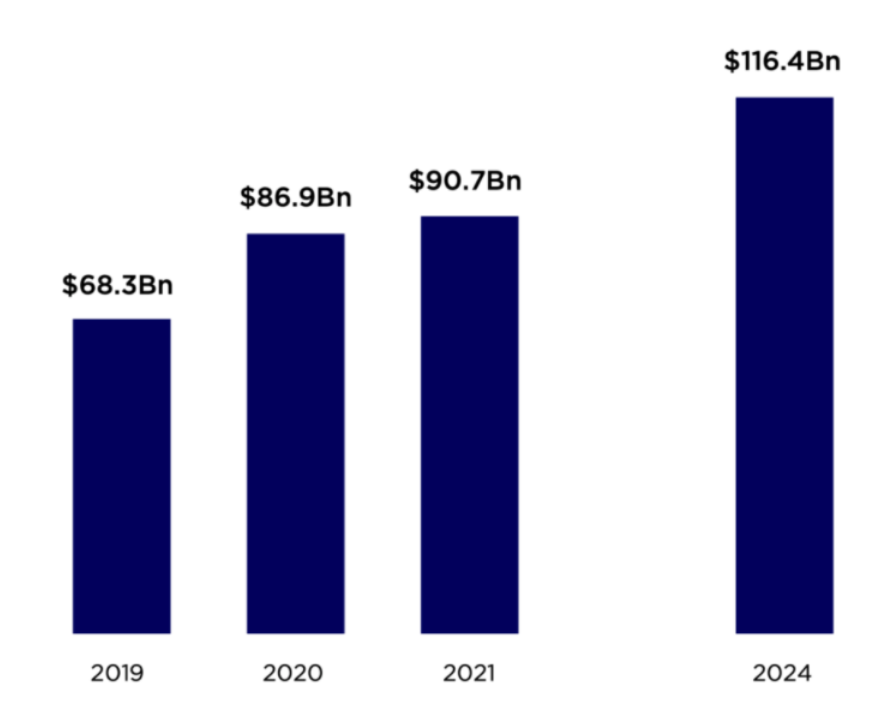 Therefore, these statistical findings demonstrate that the industry for mobile gaming is highly lucrative and lucrative for potential revenue. Therefore, you must spend money on a mobile gaming app if you want to take your business to the next level.
How factors help estimate mobile game development budget?
When determining the price of developing a mobile game, one should take into account numerous factors- iOS, Android, Windows, or any combination of them.
Technology
Unreal Engine and Unity are the two most popular options available here, however some game production teams still favor less well-known ones like Haxe or Cocos2D. Unreal is still mostly utilized for PC and console development, despite having a wide variety of reasonably priced assets and scripts in its library as well as excellent process management and optimization features.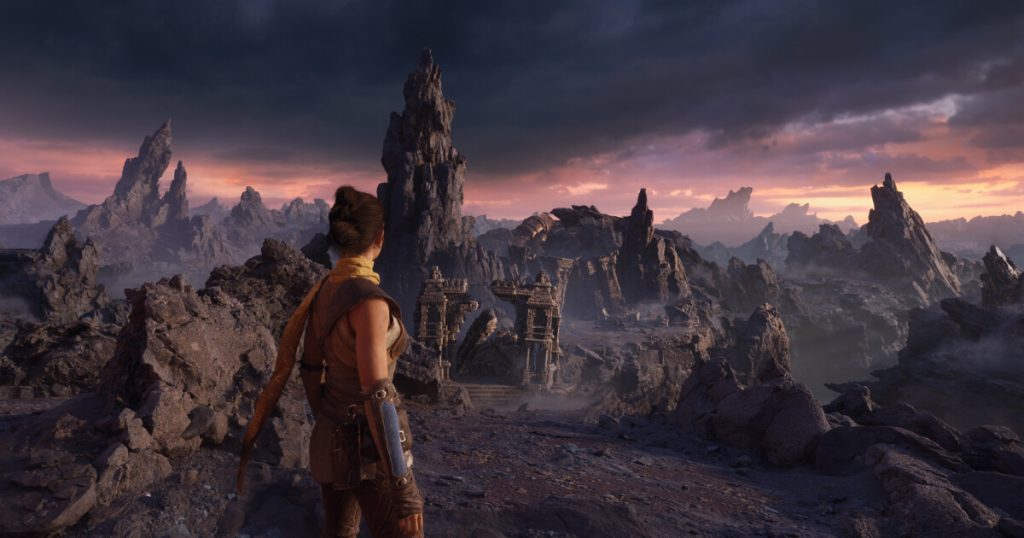 On the other hand, Unity is the best choice for mobile development because it is completely cross-platform, considerably more flexible, and provides a greater number of tools, including specific tools for iOS and Android.
Complexity
You must first evaluate the possible complexity of the game in order to determine how much it costs to produce.

The genre, mode (single-player, multiplayer, or social-player), target markets, and localization requirements are only a few of the crucial elements that make up this fundamental idea.
Additionally, costs for ongoing maintenance and the addition of new material (such as game levels, new characters, skins, etc.) should be considered. These costs should be planned for in advance.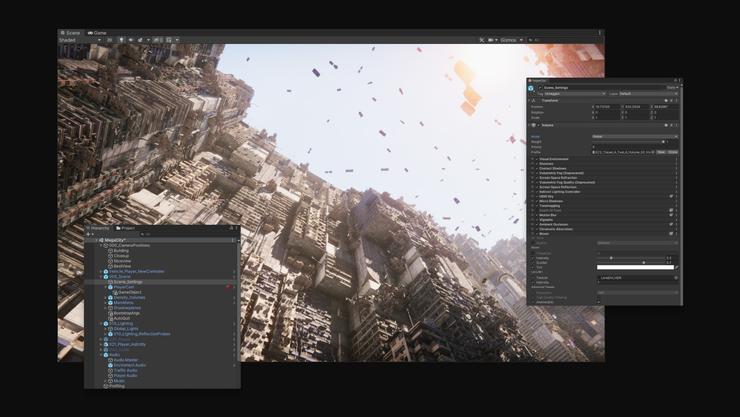 Game Story & Design
The design and plot are essential components of the project because they ultimately determine whether or not players will enjoy the game.

The UI/UX design, characters, and gameplay elements must all be defined at this point. You will probably want the assistance of a number of specialists, including illustrators, game designers, etc. to accurately estimate the costs associated with creating a gaming app.

In addition, depending on their target audience, the best games are almost always bug-free and extremely performant on a variety of devices.
For a game to be successful, this is a cost that must always be considered.
Mobile games can generally be categorized into a number of categories.

Despite its roughness, this classification can still be used to estimate the price range for developing mobile games: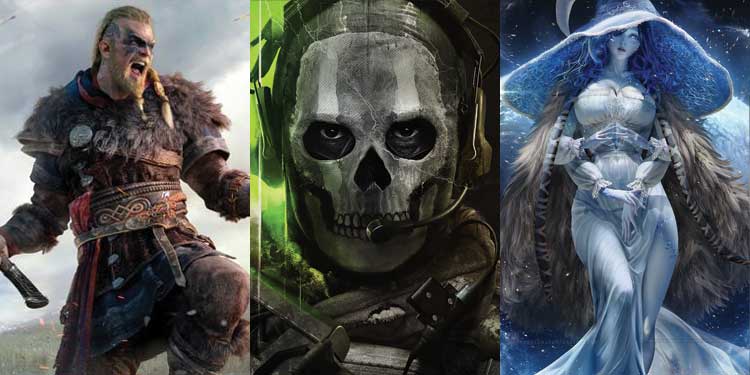 Hyper-Casual & Mini Games
These games have clear visuals that are simple to learn. Players are given a straightforward experience with brief (or micro) sessions, and they may then easily disconnect.

Mini and hyper-casual games typically have a streamlined but repetitive mechanic and place a lot of emphasis on repeatable actions and habitual rewards.
One game must be released while two more are being generated in order for hyper-casual games to be made quickly and continuously.

The time to advertise a single hyper-casual game is essential given the flimsy tendency.

Although they are quite popular, Kilowott's main interests are not in hyper-casual games. However, we continue to provide such services to our partners as part of our ongoing partnership.

We put together a committed team to use data research, analysis, and experience to focus on the top concepts in the industry today.

Many of the mechanics and pipelines can be used again after developing the first game because Kilowott focuses on long-term viability. A hyper-casual game can cost approximately between $25,000 and $50.000 using this economical method.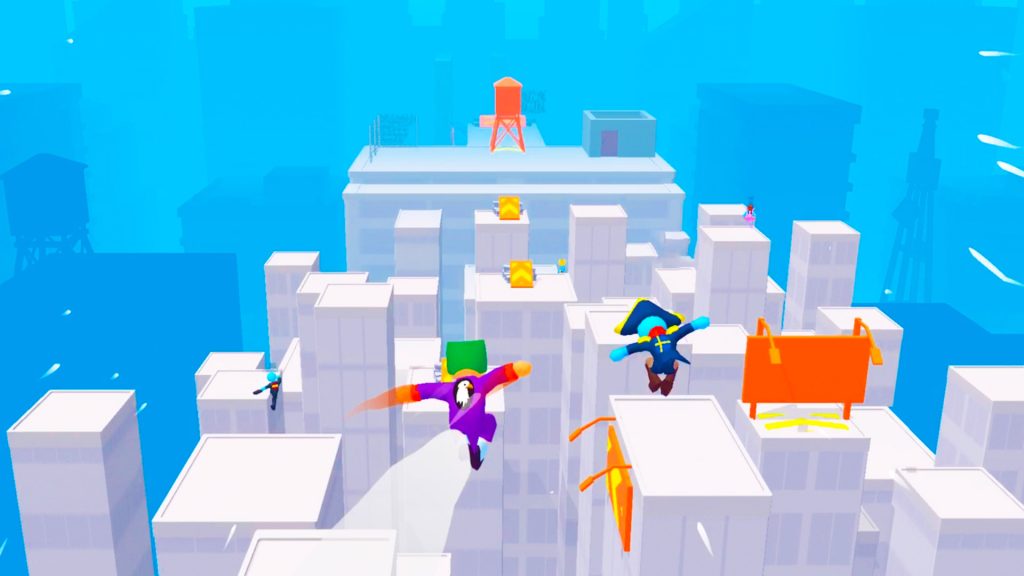 Casual Games
While casual games make use of key mechanisms that are simplified, their gameplay is more intricate than that of tiny or hyper-casual games.

They must have a well functioning economy that enables the addition of extra gameplay elements like obtaining in-game currency, unlocking new characters, skins, levels, or even meta-games.

Puzzle (particularly those with Match-3 principles), Arcade, Platformers, and straightforward simulators are the most often played casual genres (e.g., time-management and city-management games).
Deconstructor of Fun forecasts puzzle games will surpass all other mobile game genres in revenue this year. For all casual games combined, puzzle games will generate slightly more than half of total income in 2021.
---
Related Reading: The Best iPhone App Development Companies in The World
---
Depending on the breadth and complexity, the total cost of developing a casual mobile game might range from $400.000 to $1.000.000 or even more.

One Word, a straightforward word game, falls into the lower end of this spectrum, while Manage the Stars, a platformer or time management game, falls into the higher end.
Costs for live operations support, which is necessary for casual games but is not initially budgeted for in development, should also be taken into account.
Mid-Core Mobile Games
Such games take some strategic thought to advance and win. Games in the mid-core genre frequently have multiplayer, player conversations, quests, etc. Here, the player's sessions can last anything between 30 minutes and three hours per day.
The main genres in this group are RPGs, Strategy, Action Games, and Action Adventures. A real-time strategy game called Etihad Al Abtal, created for the Arabic market, might be an illustration of such a game. Such mobile game development costs can range from $1.000.000 to $3.000.000.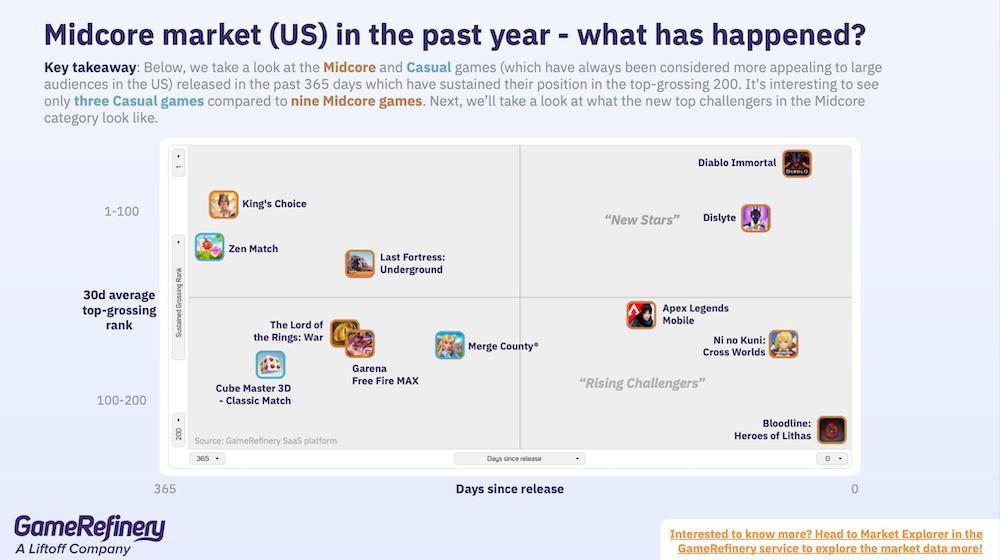 Hardcore Mobile Games
Some publishers and developers focus on hard-core mobile games that are much more expensive to develop but can be much more profitable in the long term, ensuring the highest engagement rate among game genres.
Hard-core mobile games require deep immersion from the player. Playing sessions are pretty long and intensive. The game mechanics are designed to test the players' skills and make them want to complete tasks and win against other players. Games of this type are the most engaging and can sometimes be very difficult to quit.
The most popular genre of hardcore games right now is arguably 4X MMORPG, a subgenre of strategy games in which players construct empires. As players must be a part of fiercely competitive and active guilds, it's interesting to note that cooperation in many games is just as powerful a motivator as competition (and a monetization point).
Of course, with budgets of $2 million or higher, this is the most expensive category.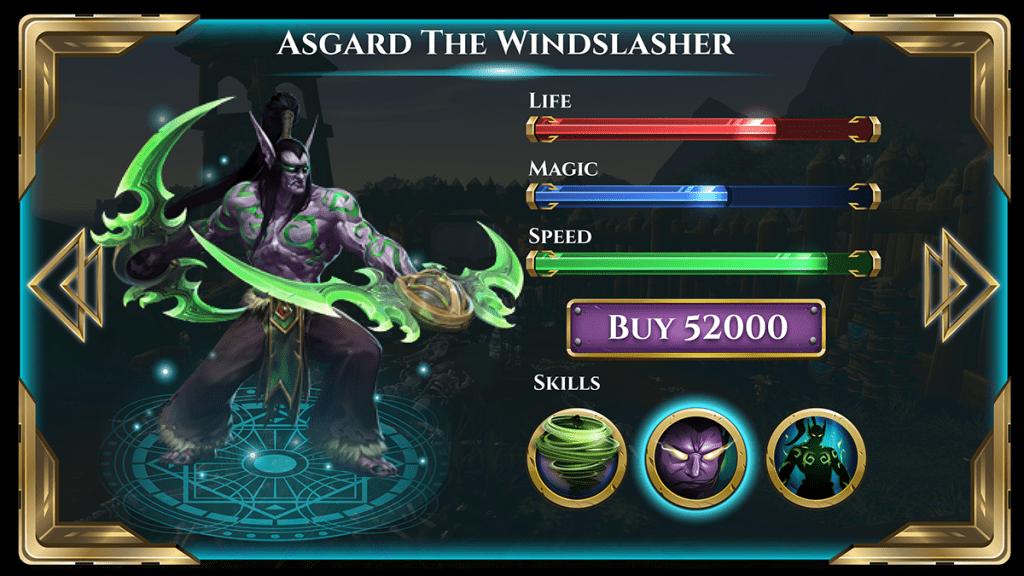 What are the steps to develop a mobile game?
The app store and play store receive thousands of new apps every day, but not all of them have the same promise as games like Clash of Clans and PUBG.

A winning game app has a strong concept, an appropriate monetization plan, and fun, original gameplay.
Here is a step-by-step tutorial on how to create a mobile game app to make the process of developing mobile games simple:
1. Excellent game concept
All mobile games are built around a distinct concept. You don't need a really original or imaginative idea. Starting with a straightforward but unconventional concept, you can develop it into a fantastic one.
You can come up with a completely original idea or you can get ideas from a popular game. It would assist you in coming up with a unique method for providing your customers with a convenient experience.

The experience of the game is what has drawn millions of players from all over the world back to the mobile gaming app.
---
Related Reading: The Best Educational App Development Companies in The World
---
2. Tell an intriguing tale
In the process of creating mobile games, game stories are crucial. Tell a tale to your app users that includes a detailed description of the game's levels, characters, and incentives to help them understand the features and goal of your game.
The concept's application is crucial for the creation of mobile game apps. Create your tale in a way that will appeal to your target audience and benefit you.
In the end, it's the tale that convinces viewers that what they're witnessing is factual rather than fiction and that they can relate to the characters, and that's precisely what you want to accomplish.
But since there are no unneeded tale components, creating stories is not necessary to create games like riddles.
3. Create a rock-solid game plan
A game development project must have a thoroughly thought-out game plan. It makes it easier for you to express and carry out your thoughts. A typical game plan consists of:
– marketing or graphics
– the design or gameplay
– the game's development and technical setup
To be able to work with all of your strategic components, we advise you to take into account an agile game development process. Any adjustments you make to one part of your strategy may impact other parts as well.
---
Related Reading: The Best Healthcare App Development Companies in The World
---
4. Decide on an estimate or game development cost
You must take into account a number of elements before deciding on an expected budget for mobile game development. These elements aid in making your game a ready-to-market item with a good ROI. These are the most important elements:
– Pre-development costs for mobile operating systems
– Costs following development
5. Choose a game development platform
What platform will your gaming app run on?

Around 73% of smartphones are Android-based, and iOS users make up a sizable portion of this group. This depends on your budget, therefore.
You can only reach a small market if you design your game for a single platform. However, if you have a good budget and want to expand the audience for your app, go for multi-platform development.
6. Select a Mobile Game Engine
Your game app's back end is crucial because this is where the game engine is utilized. For mobile gaming, you can pick from a variety of engines to find one that suits your demands.

Choose Cry Engine to enable your game's drag-and-drop functionality, for instance, or the Unity 3D engine to power 3D games.
For game creation, you have a variety of back-end language choices, including C#, C++, Node.js, Laravel, and Python. The infrastructure of your app will be decided during this stage, therefore take into account the most relevant back-end technology.
7. Create a game design document
Once you have a complete draft of your game's concept, go on to the game design documentation. In order to develop a game, a design document must be created.
All the information about the game, including its technology, elements, design, experience, architecture, etc. is provided in this current and comprehensive document.

The document captures everything you wish to include in your app and guarantees that the programme is developed and launched according to a stick code.
---
Related Reading: The Best Wearable App Development Companies in The World
---
8. Design the game structure
You can enhance your sales by having a visually appealing gaming architecture. Only if a game has interesting and visually appealing graphics and scenarios will users play it. You must include aspects when designing the architecture, such as the setting, people, objects, texture, etc.
The step determines how your game will ultimately look. You can choose 2D or 3D designing to improve the graphics in your game. There is a lot of coding and designing in this process.
9. Make a playable prototype
For a certain gaming platform, a playable prototype must be created. The game's key components and all vital mechanics must be included in the prototype. Even though creating prototypes can take some time, it is crucial to identify any faults in game design.
If the game controls are stiff and some tasks are challenging, players may act in a particular way. As a result, many problems can be simply fixed at this point.
10. Design and develop your mobile game
The actual game design work begins after the prototype has been accepted. Now, even the tiniest tasks need to be completed carefully.

You will create an experience at this phase that will alter the conventional game experience. You can use your imagination to increase the appeal of your mobile game here.
You should start developing your mobile game once you have everything figured out. Take into account all the features, functionalities, technologies, experience, navigation, etc. to design an excellent app back-end.
11. Mobile game testing
Your game needs to undergo QA testing before it is released on the market. After all, the game will serve as a representative of your company, so you must launch a flawless, bug-free edition. Therefore, doing this action is required.
Professional game creators introduce and test the beta version of mobile games on many devices. It demonstrates various flaws the game might have, allowing you to repair them and create the finest possible version of your game.
12. Select a monetization strategy
Since the game will be your main source of income, you should develop a monetization strategy now.

You can use in-app purchases, a monthly subscription model, sponsored commercials, paid mobile games, premium editions, free-to-play games, real money games, etc. to reach your revenue goals.
---
Related Reading: The Best Enterprise App Development Companies in The World
---
What are the key stages of mobile game development?
Every game development project needs careful time and financial preparation, regardless of whether it is a straightforward minigame or a multiplayer RPG. The major phases of a typical mobile game development project are listed below.
Preparation and planning
Possibly the most important stage of the whole process. Setting the tone for the entire project's creation, which concentrates on developing key concepts and penning thorough Game Design Documents, will be the labor and attention to detail (GDD).

The more questions that can be resolved (whether it's a system architecture or feature design), the more time will be saved overall in producing the project.
To properly grasp the scope and establish an exact budget, this step should define each part of the game that was built in detail. This stage at Kilowott frequently involves multiple crucial areas, including:
Detailed living software design documentation outlining every aspect of the project, including the game's concept, genre, target audience, goals, gaming mechanics, progressions within the game, in-game UI/UX, architecture, platforms, and visual design.
Game projects are divided into phases and milestones, and each milestone includes a set of requirements that must be met. These milestones are broken down in great detail in the production calendar, which also includes, among other things, resource schedules, risk and mitigation plans, and other requirements.
Prototyping is a crucial activity that enables programmers and game designers to test out various algorithms and usability scenarios for a game. Prototypes of gameplay ideas and features are made. They serve as a proof-of-concept or a high-level playable version to test ideas to make sure the original design can be implemented in practice.
Systems & Architecture – Complete development of all data types, system architecture, and system structures for the game's features, as well as auxiliary systems, APIs, and server configurations.
---
Related Reading: The Best Custom Software Development Companies in The World
---
Production
The main production can start at this phase. At this point, the game will develop from the prototype into a fully functional form. Each significant stage (milestone) of this evolution has Quality Assurance (QA) built in.
Depending on the intricacy and length of the title being created, this is the phase that takes the longest. It may last months or even longer.
During this production phase, effective planning and risk management that have been previously created and maintained are crucial.
Entry & Live Operations
This is only the start. The timely submission to the intended platform and the planned date of release are crucial to the game's success. The majority of mobile games need post-launch assistance.
Additionally, to promote games both before and just after their release, game publishers and developers frequently employ some marketing materials, UA videos, and playable advertisements.
Here is a sample of how the stages of the typical game production process may seem, along with a breakdown of the budget for each stage.
How much does it cost to develop a mobile video game?
The average cost to build a mobile game ranges from $ 3,000 for simple mini-games to $ 150,000 for more intricate multi-player games.

Mobile games are often developed for the AppStore (iOS) and Google Play (Android).

The choices you want to incorporate, such as payment systems or other administrative duties, may also affect prices. For instance, the cost of these functionalities is 20% higher on iOS than it is on Android.
Game genre and difficulty
Before supplying a mobile game development cost, the game development team studies all the specifications and factors that will be examined in the form of a GDD document, an asset list, and other technical documents. The cost of the game increases with complexity.
Cost to develop Small Games
The easiest games for game developers to create are those with simple features like preserving the score or payment systems. They won't be bothered by simple game controls or simple 2D graphics, and skilled game developers might make such games in a matter of days or weeks.

Small games are unlikely to cost more than $5,000. Instead, the cost may start at $ 20,000 if you want a little game with a lovely 2D or 3D interface, more levels, and a few extra options for players. The majority of these games will run you between $20,000 and $40,000 in price.
We advise you to make a prototype game to test your idea and gauge its potential in order to save costs and risks.
---
Related Reading: The Best React Native Development Companies in The World
---
Cost to develop Medium Games
These games advance in complexity and provide players with a variety of levels to explore, as well as diverse characters, a more intricate plot, sound effects, visual effects, an appealing and user-friendly interface, and minigames included into the main game. This kind of game might cost anything from $60,000 to $120,000.
Cost to develop Larger Games
Large games provide gamers with a compelling plot and a wealth of content. Despite being generally free to play, they contain a carefully considered revenue scheme.

This kind of game may have a budget greater than $150,000.
What are the factors that influence mobile game development costs?
There are various aspects that affect the expenses, which apply to practically all mobile game development, regardless of the type and scale of the game you build.
Cost to develop 3D or 2D games for smartphones
The cost of developing a 2D mobile game can range from $ 5,000 to $ 20,000, but if the game has more features, it might cost as much as $ 50,000 to $ 20,000.
A 3D game is more expensive than one with 2D graphics. Such a game has a starting price of $ 20,000 and can cost as much as $ 250,000.
Pre-Development Game Costs
Game developers will construct a strategy in the form of a GDD document that will contain all the game information in order to ensure that the game development process is effectively organized. Due to the fact that it will serve as the project's foundation, this step is crucial.
Pre-development costs result from the time and work required to create the GDD document. The price per hour of work is one of several criteria that go into calculating these costs.

Pre-development expenditures, for instance, would be $ 3000 if the pre-development stage took 30 hours and the development team charged $100 per hour.
---
Related Reading: The Best Mobile App Development Companies in The World
---
Costs for building a mobile game engine
Unity and Unreal Engine are the two most popular mobile game engines. They often have no impact on the price of developing mobile games. However, if your game's specifications are too intricate and the engine used to produce it needs to be modified, more fees may result.
Cost to develop games for one player and multiplayers
Multiplayer games can cost more than single-player games since they have more options to choose from. For instance, the internet connection feature and player-to-player interaction both increase the ultimate production cost of a mobile game.
Marketing cost when developing a game
Even though your mobile game is entertaining and visually appealing, it still needs clever marketing to get noticed.

After spending a few thousand dollars on the expenditures of developing your mobile game, you should seriously consider investing in advertising to recoup your costs and turn a profit. It is advisable to include the expense of marketing from the outset of the cost list in order to stay within your budget.
Because of how crucial the marketing budget is, large publishers can spend more on advertising than on the expenditures associated with creating mobile games. However, in typical situations, the cost of marketing accounts for at least 30% of the total budget in order to reach the target audience and turn a profit.
When the development is finished, the game development company you work with can suggest the most efficient distribution methods or help with those as well. Give marketing the significance it deserves because it will determine how well the game is promoted.
You can work with a professional studio like Kilowott or a freelancer, depending on the complexity of the project. Working with a freelancer is the first notion when trying to lower the cost of developing mobile games.

However, if the project is more complicated, it will be required to work with a group of experts who offer complete game development services. Additionally, it ought to cover game prototype, UX/UI design, testing, and support.
The distinction is made by a group of imaginative gaming specialists.
A competent team is needed to complete the great process of creating a mobile game. Selecting a game development studio like Kilowott is a crucial decision that can affect the success of your mobile game.
Since Kilowott has been making video games for almost a decade, our expertise has allowed us to produce some of the most adventurous mobile games. View our selection of games and artwork. Please feel free to get in touch with us and give our creative staff your fantastic ideas!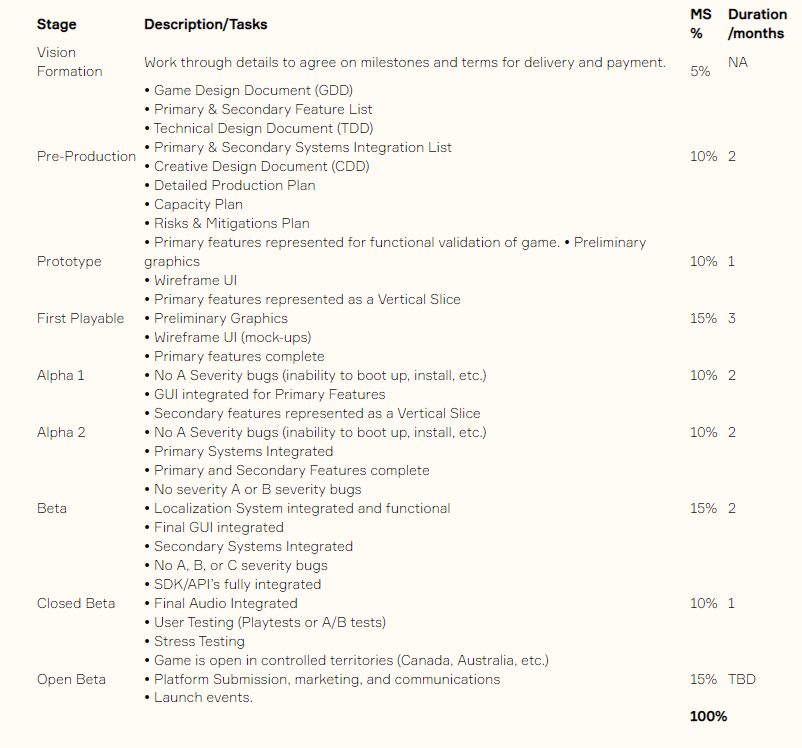 ---
Related Reading: The Best Android App Development Companies in The World
---
Mobile Game Development FAQs
What types of mobile games are there?
Action, arcade, puzzle, casino, card, racing, sports, and a wide variety of other gaming genres are among the numerous available on mobile devices.
What platforms are used for creating mobile games?
Mobile game developers employ a variety of platforms and tools to create 2D and 3D games on mobile devices, including Unity, Unreal Engine, CryEngine, Godot, and Cocos2D.
How is money made in mobile games?
A variety of business methods, including free with in-app purchases, freemium, advertising, subscriptions, making the game premium, etc. are used to monetize mobile games.
What is the price of making a mobile game?
A number of variables, like the type of game, design complexity, functionality, game platforms, nation of developers, etc., affect how much it costs to build a mobile game. For an estimated price on your game development needs, get in touch with us.
The Bottom Line By Mobile Game Developers
In the upcoming years, it is anticipated that mobile gaming will expand even further.

Kilowott will be pleased to collaborate with you if you're seeking for a dependable partner with the necessary knowledge. To produce excellent games, our staff is motivated and eager to work artistically and technically with our partners.
Partners of Kilowott can take advantage of our ability to operate as a team and our market knowledge to obtain all SKUs while keeping their IP rights intact. The best game concepts are continuously being sought out by our creative team so that we may share them with our partners. Additionally, we may provide full development and implementation of your unique concepts.
---
Related Reading: The Best IPad App Development Companies in The World
---
Which are the top mobile game development companies?
1. Fgfactory
Fgfactory is a software development and art creation agency that delivers services to game developers, media companies and other organizations around the world since 2010.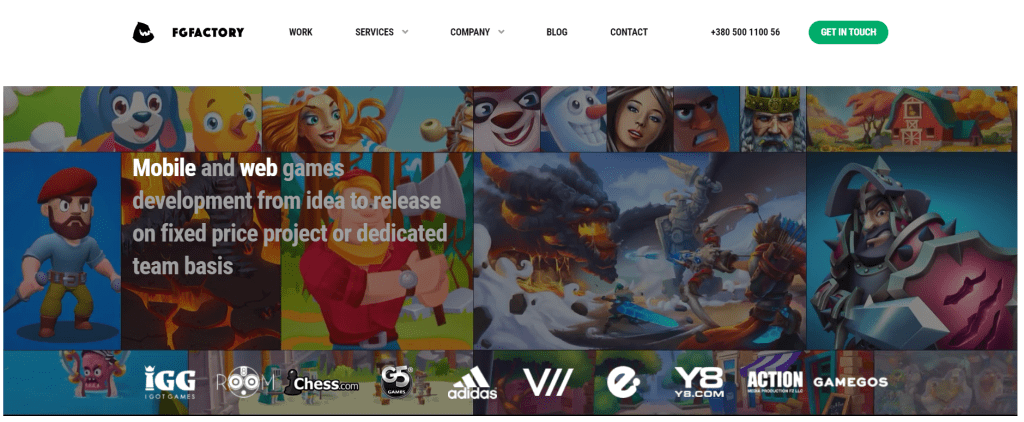 2. Kilowott – Custom Software Development Company
Kilowott is a boutique business experience (BX) transformation firm accelerating growth for businesses of all sizes across industries by reimagining the way businesses operate and crafting digital experiences with the user at the core.
Kilowott's design heritage coupled with their digital transformation expertise and deep focus on user experience helps them stand apart from the crowd. All their business experience transformation engagements focus on enhanced digital customer experience while driving up business profitability.

Kilowott's gaming application developers have extensive experience in developing solid, scalable iOS applications. Kilowott initiates mobile games for a variety of genres, throughout the world. They assist you in developing a solution that showcases your authentic voice in a store with millions of apps.
3. Rantmedia
They are a multi BAFTA award-winning Digital Studio. They work with you, collaboratively, to define and make digital products and solutions that can set your brand apart.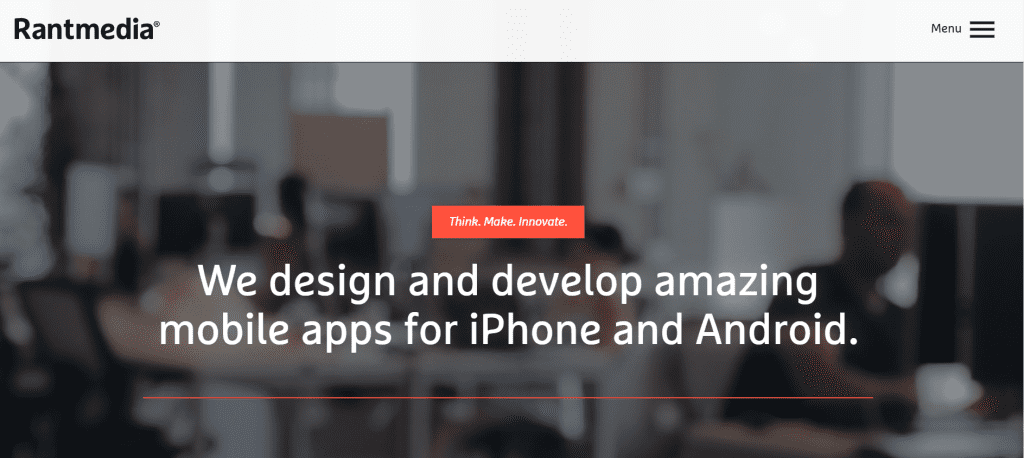 4. Varfaj
Varfaj was founded in 2018 by a group of NYU & UT Austin students with a shared passion for technology and a fierce entrepreneurial streak. Since then, we have focused on created unmatched E-Commerce and Mobile App experiences for companies such as the NFL Hall of Fame, Lyrical Lemonade, Mark Cuban, Outerknown, beam, and more.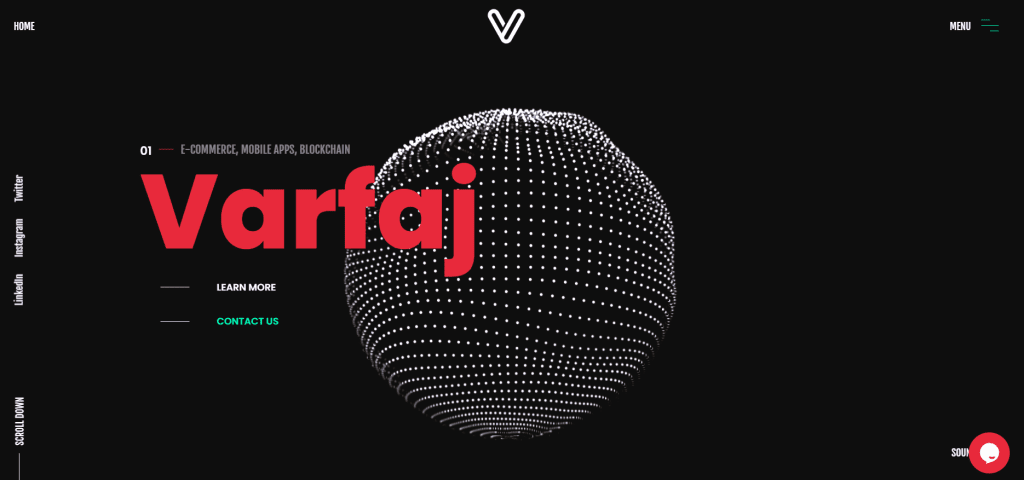 5. Silverchip
Founded in 2010 and based in the heart of Manchester, they're a team of creative, passionate, problem solvers who help organizations understand and leverage the power of digital and technology to improve efficiency, engagement, and drive true transformation.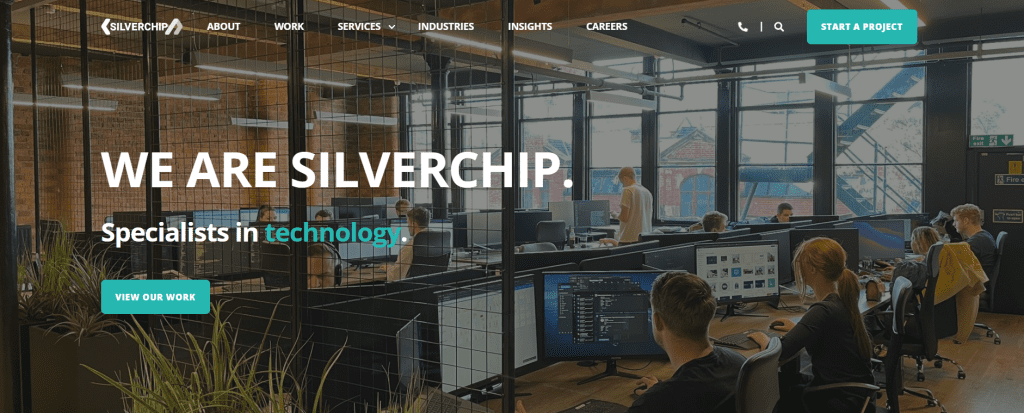 6. Chimpare
Chimpare is headquartered in Fareham in the UK, with offices in London, New York, Toronto and Dubai. They consult, problem solve, and provide technical solutions ranging from start-up product development through to enterprise level solutions.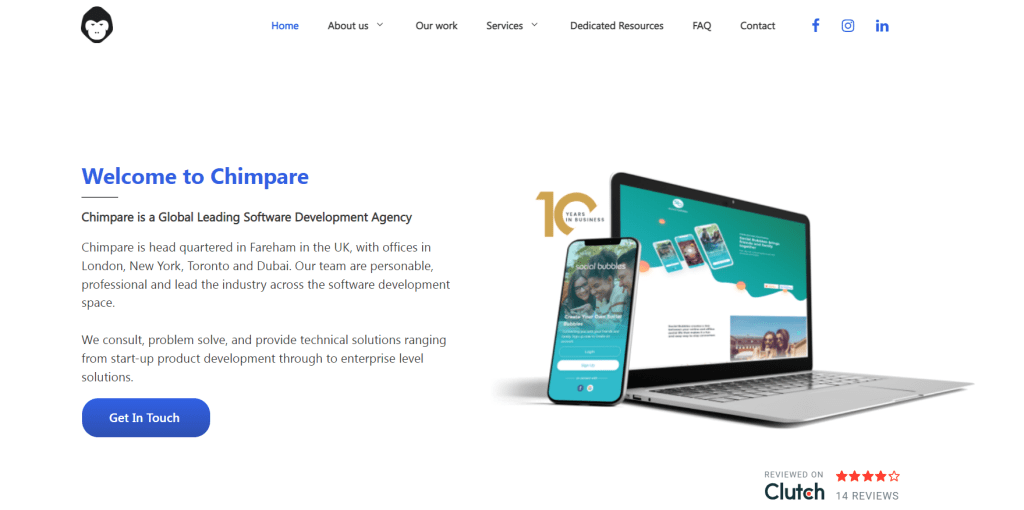 7. Createthrive
They provide end-to-end solutions using React and other technologies, focusing on the fundamental best-practices of web development.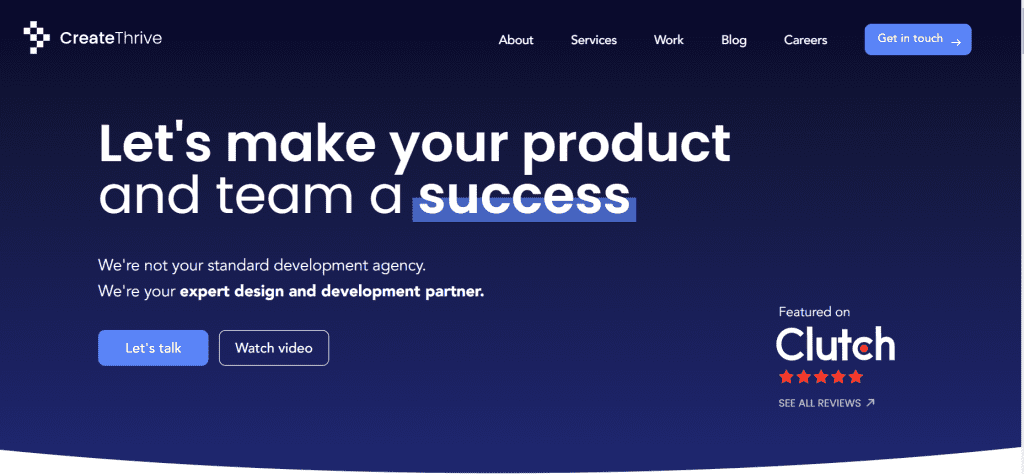 8. Goji labs
They build and revamp digital platforms to inspire customers, increase adoption, and scale revenue.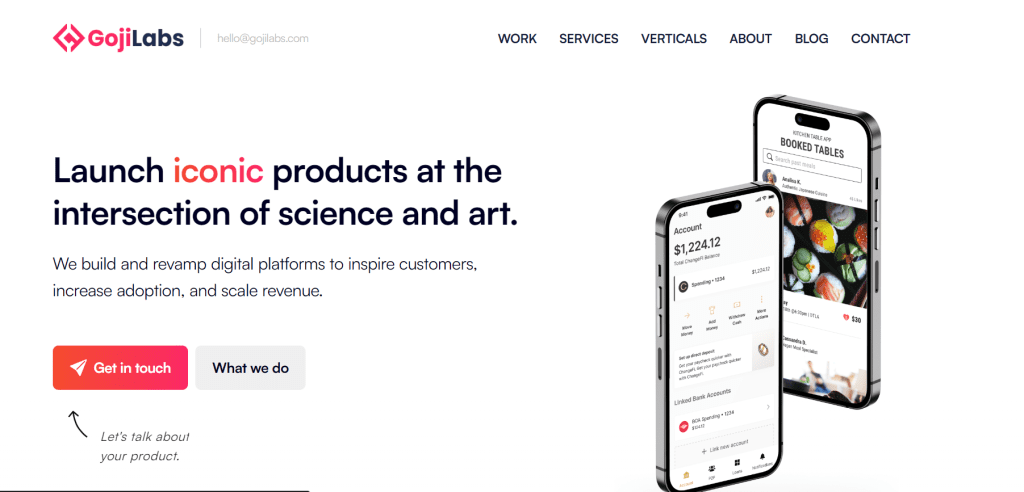 9. Appetitie creative
They are the global digital agency for enterprises specializing in B2C marketing, connected packaging, and customer engagement experiences at scale.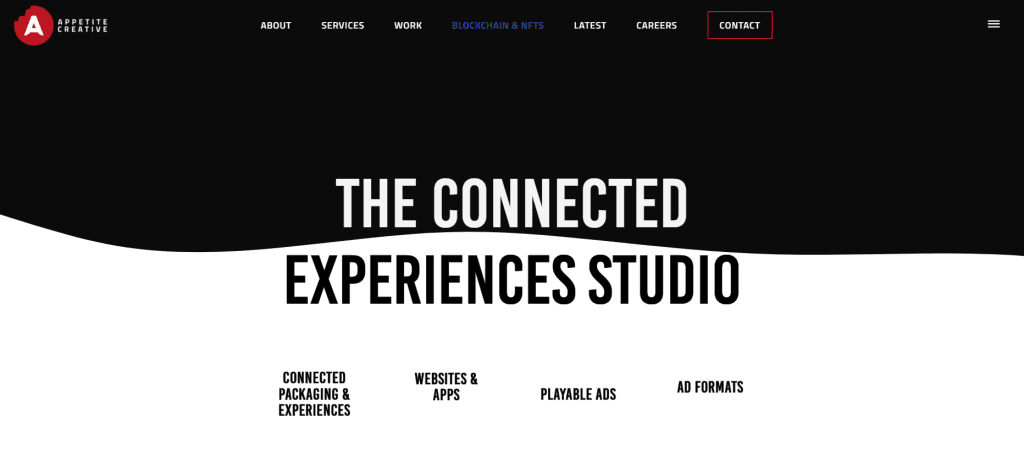 10. Groove Jones
Groove Jones is a company that produces award-winning AR, VR, Web Applications for advertising and marketing, sales enablement, and enterprise training.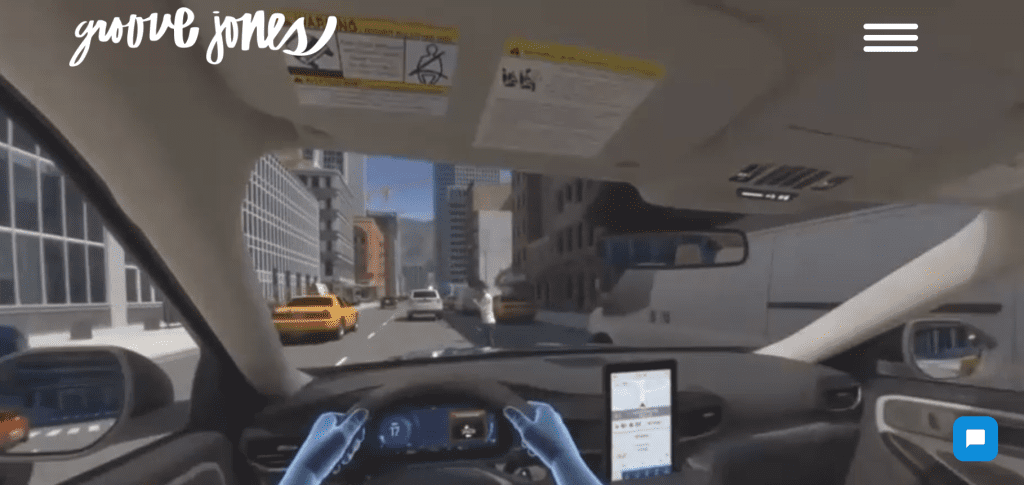 11. Tintash
Tintash is a custom software development company that provides managed remote teams from around the globe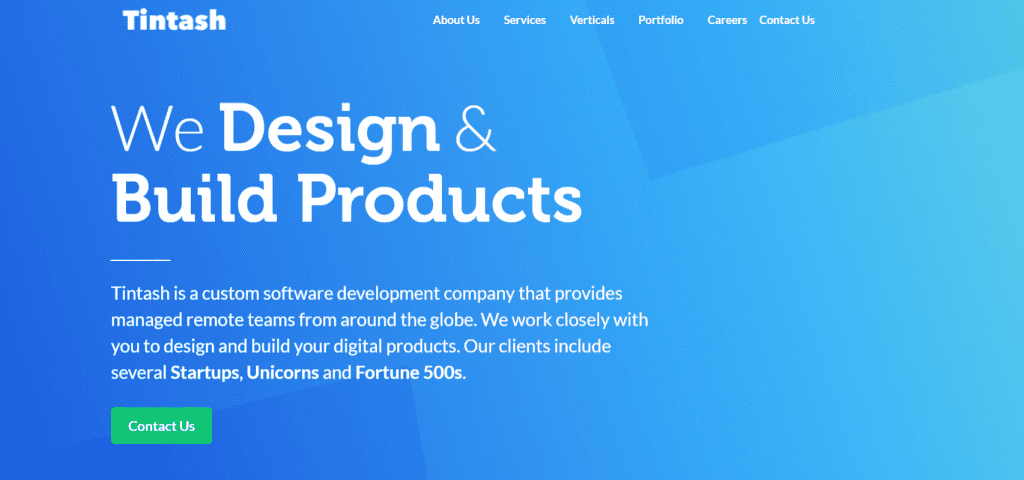 12. Itmagination
ITMAGINATION is responsible for preparing, creating, and implementing a new data warehouse, which is the bank's main data repository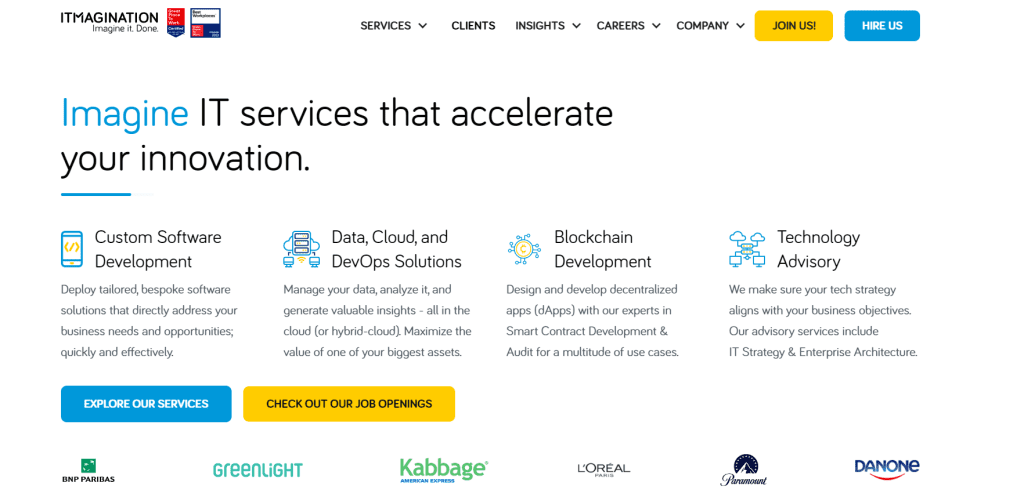 13. Sotatek jsc
They offer IT experts who bring data-driven and innovative digital transformation approaches to our clients. Their skills and experience in Software Development have enabled sustainable growth for enterprises of all sizes.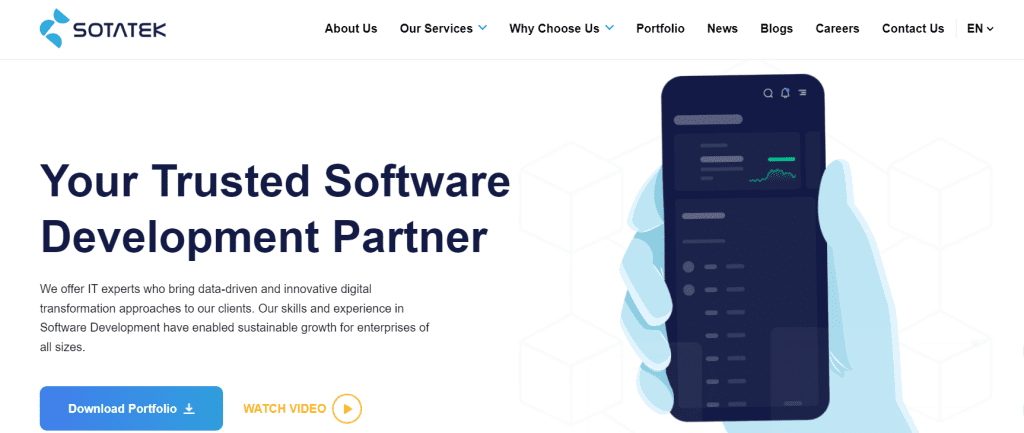 14. Brainhub
Their team of (experienced fullstack developers, UI/UX designers, QAs and BAs) join business leaders to work together on sophisticated web or mobile applications.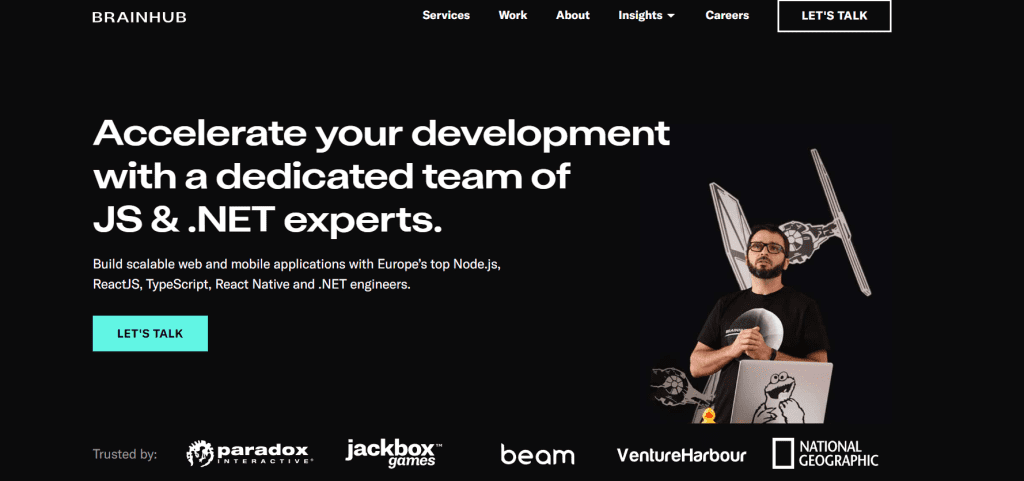 15. Zazz
Zazz is a certified and globally recognized Mobile App Development company that can help, architect & scale your vision.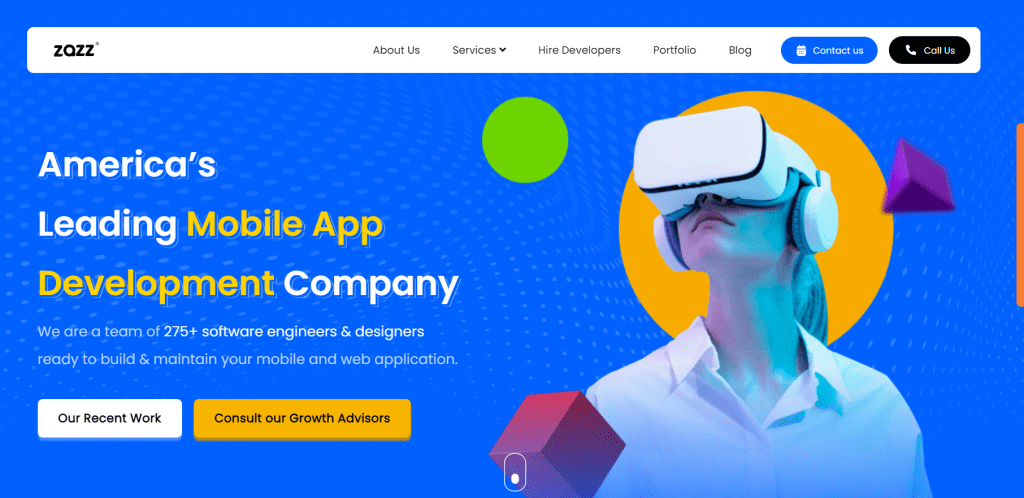 16. Fortnight
Fortnight Studio is an award-winning London digital design studio focused on Branding, Website and Mobile App Design and Development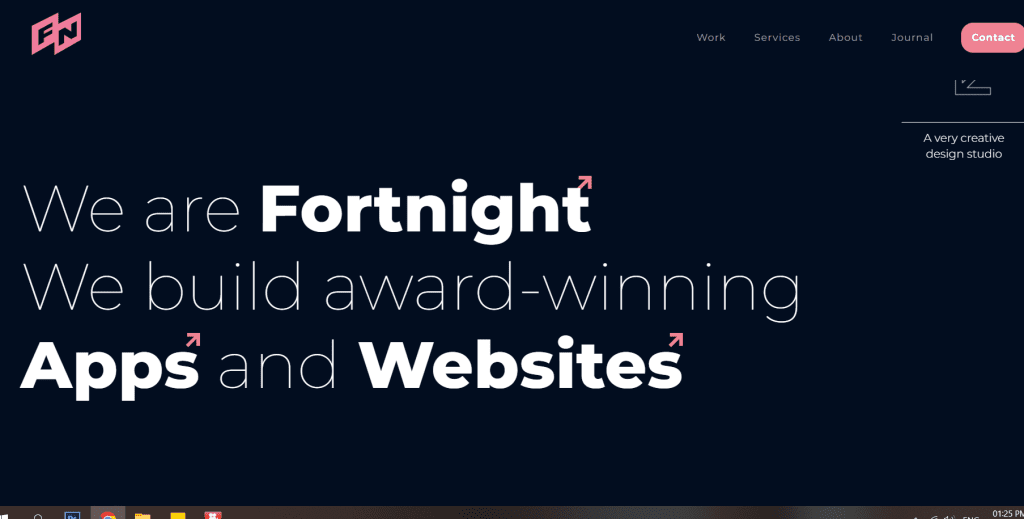 17. Jetrockets
JetRockets designs, develops, and supports custom software solutions that help clients transform their businesses and achieve their growth goals.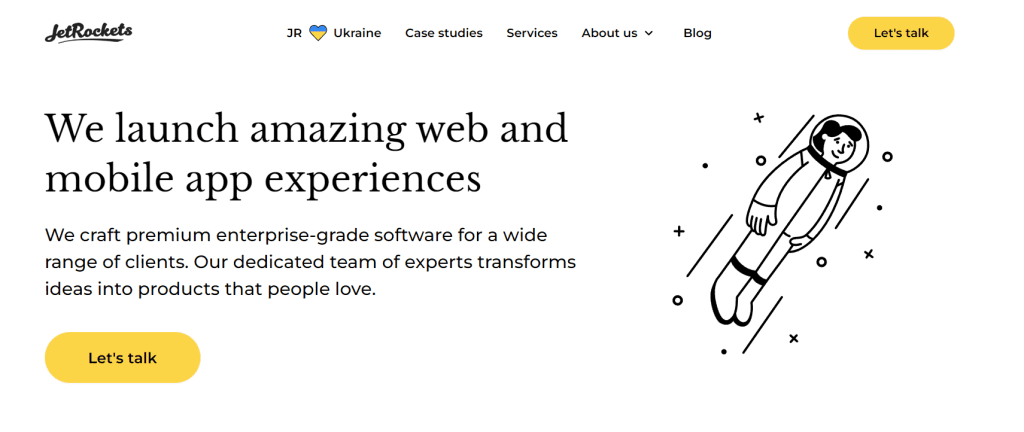 18. Mystic Media
We are the top mobile app developers in the Silicon Slopes. Whether you need web development or software development.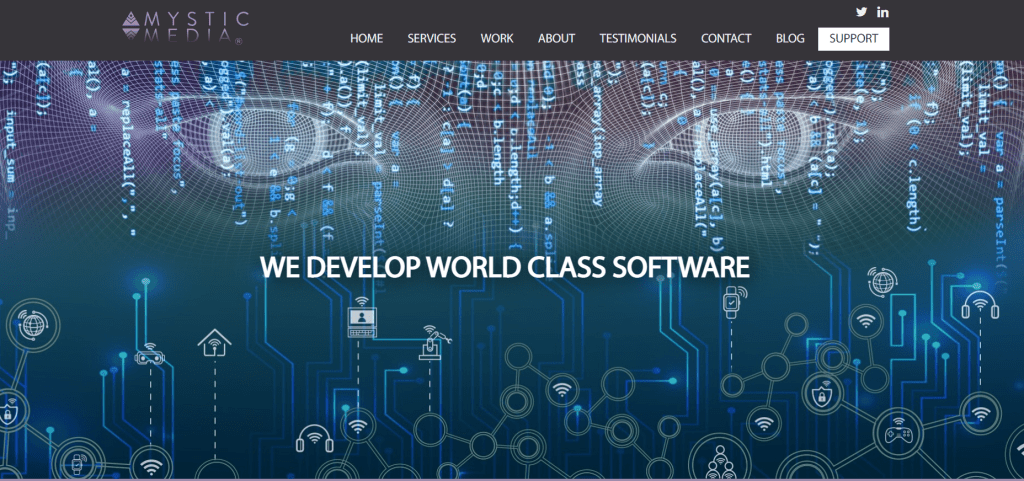 19. Thinkup
ThinkUp is a quality obsessed digital product development company specializing in mobile apps and unique user experiences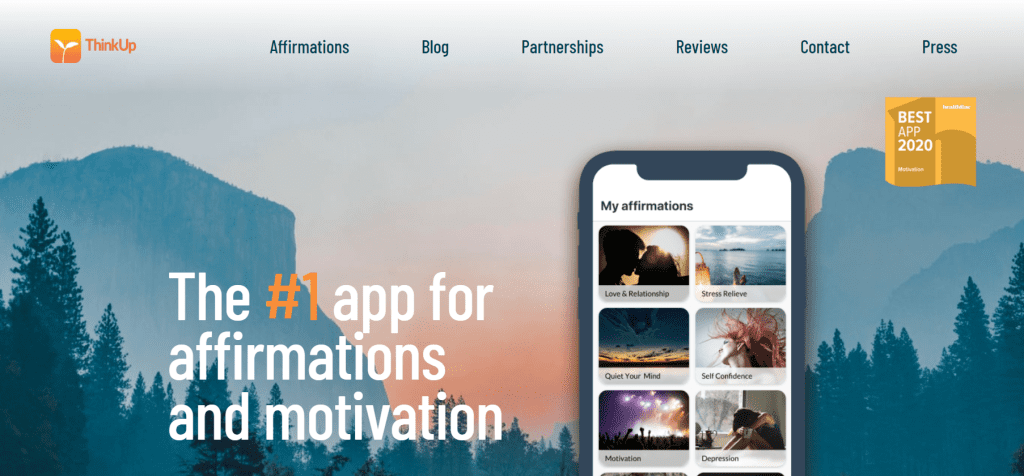 Need help with building mobile games to grow your business revenue? Let's talk!