Are you looking for the best iPhone app development services?

Are you considering creating a new iOS app because you have a million-dollar app idea?

Are you asking questions such as, "How do I find the greatest iOS app developer?" "Which company is best for iOS application development?" or "How many iOS developers are there?"
Given that the majority of mobile and app services favor the iOS platform, choosing it is a wise move. You want to know how to find the best iOS app development business and how the entire process of creating apps works.
However, this could be a challenging undertaking, and you might not know where to begin or what to look for in an app developer when hiring.
In this post, we'll mention how to find the best iPhone app development company and introduce you to the best iOS app development firms so you can create the perfect app.
We curated this list of the top iPhone app development businesses that create user-centric programmes that captivate users and turn them into paying clients thanks to their experience in iOS app development.
You can quickly locate a reputable iPhone app development firm with Kilowott. A list of the top iOS & iPhone app development businesses can be found in this article.

Make a shortlist of potential mobile app developers using this list, read thorough client evaluations of each candidate, and then select the best iOS app developer for your project.
What is iOS app development?
The process of creating mobile applications for Apple hardware, such as the iPhone, iPad, and iPod Touch, is known as iOS application development. Swift or Objective-C is used to create the software, which is then published to the App Store for people to download.

An iOS developer is someone who has a thorough understanding of the iOS environment, including how it functions on various Apple products including the iPad, iPhone, Apple Watch, and Apple TV. They must, in essence, be aware of how to create and modify apps within the iOS environment.
Apple conveniently offers useful materials and tools for creating apps for its products. Because iOS apps only support these, developers of iOS software can easily write code in native languages like Swift or Objective-C.
With the help of these tools, iPhone app developers create, test, and improve applications for gadgets running the Apple operating system while continually pursuing the goals and standards of the company.

You should have a general understanding of the process of establishing an app, regardless of whether you plan to hire a specialist developer to handle the project.
Why iOS for app development?
As you surely well know, Apple is currently at its zenith, having established itself as the supreme platform, with hundreds of millions of users worldwide of its operating systems, macOS, iOS, watchOS, and tvOS.

And you might have immediately realized that your target consumers are among those Apple users if you've conducted competitive and market research.

We will, however, primarily concentrate on the significance of iPhone app development for you to reach a much bigger audience because the iPhone is the primary device the majority of people own to utilize applications.
Why Swift for iPhone app developers?
In the realm of mobile phones, the iPhone has developed a reputation as a more potent device. There are various causes behind this, but Swift's effectiveness as a programming language is the most important.

Currently, there are 1.96 million Swift-written apps that can be downloaded from the Apple App Store, including popular apps like Facebook, LinkedIn, Slack, and Uber.

Given that it uses a lot less code than other languages, it is a programming language that is simple to understand and master.

Swift also makes it simpler to maintain your programme once it has been created. This is mostly because the Objective-C header (.m), and implementation files (.h) are combined into a single programme (.swift) file by the language.
It is sturdy and secure
Swift's safety as a type-safe and memory-safe programming language is another benefit. These characteristics make sure the language guards against type mistakes and weaknesses with "uninitialized pointers," which could lead to a program's failure.

Additionally, Swift offers stability for its Application Binary Interface (ABI), which is the binary counterpart to its Application Programming Interface (API).

The ultimate advantage of the Swift ecosystem, however, is its ability to communicate with apps and libraries created with earlier versions and guarantee binary compatibility.
Time and money-saving
Swift is a condensed programming language that is quickly taking over as the language of preference for those who create iPhone apps.

With built-in features that are engineered to avoid crashes and errors, it requires less work to adopt and maintain. This frees up developers to concentrate on the app's more crucial features, such performance and efficiency.
Creating your app for iOS will increase your return on investment because Apple provides a user-friendly and effective programming language in addition to a well-known platform that will immediately reach more people.
How to choose an iPhone app developer?
Building an app on your own may be tremendously overwhelming, especially if it's outside of your area of expertise and you already have a tonne on your plate.
However, we have you covered. You must hire a top iOS app developer, giving you the chance to produce a high-caliber software that will result in significant App Store installs.
But here are some things you should think about to design a viable product for sure success before choosing an iPhone app developer or iOS app development business.
Do your research
It is vital to learn what duties app developers often have if you want to comprehend the fundamental needs of app developers and what their daily jobs are.
For devices running the iOS operating system, an iOS app developer essentially creates, tests, and enhances applications. Therefore, it makes sense that they would need a thorough knowledge of iOS and how it functions on all Apple devices in order to customize the software to meet the needs of the company.
Choose your app developer type
After exploring the world of iOS app development, learning about the many app developers will help you determine which of these your company actually requires.
There are four primary categories of app developers, but each of these has several subcategories, such as platform-specific specialties.

In general, boutiques are more akin to little artisans, enterprise-level firms are more expensive but offer the quickest and most efficient ways to construct your software, and freelancers are your all-in-one players.
Communicate your business objectives
Make sure to convey the core idea of your app, the target audience, as well as the overall demands and goals of your organization when you meet with prospective iOS app developers.

By doing this, you can save time by having an expert create your app who is well aware of your concept.
Experience is key
In actuality, not every job requires a strong foundation in the industry. But experience is crucial for professions that call for more specialized knowledge and abilities, like those for app or software developers in general.

Similar to how you wouldn't trust a physician who had never operated before, you should exercise caution when choosing an app developer.

To truly comprehend their degree of competence, be sure to keep an eye out for their prior work and noteworthy projects. Trust the professionals listed on this list as a result. For your app, you want the top players.
How much does iOS app development cost?
The price of iOS app development can vary depending on the level of experience you plan to offer to your company.
You must take the development team's location and the complexity of your app into account when determining the price of developing your app without using an outside app developer. The overall costs are significantly impacted by these two variables.
Nevertheless, we can provide you with some industry pricing; however, keep in mind that they relate to many app categories:
| | |
| --- | --- |
| App development type | Price range |
| Simple app development | $40,000 – $60,000 |
| Medium complexity app development | $61,000 – $120,000 |
| Complex app development | $120,000+ |
Develop the ultimate app for iOS
You must be an authority on everything iOS app development by this point. Utilize these techniques, hints, and hacks to produce the ideal iOS software that iPhone users did not realize they required.

It goes without saying that creating an app can be difficult, therefore it is always a good idea to leave it to the experts to create the greatest iOS app for effective outcomes. Look through our list of the best iOS app development businesses to ultimately realize your app idea.
Top iOS App Development Companies List
1. The Gnar Company
They bring that level of experience to every project we tackle. Their co-founders Nick and Mike first dreamed up the idea for The Gnar Company while working together at an enterprise health-tech organization, where they built state-of-the-art software products. They started small with contract software development projects on nights and weekends, and in 2015 they launched The Gnar full-time. They've never looked back.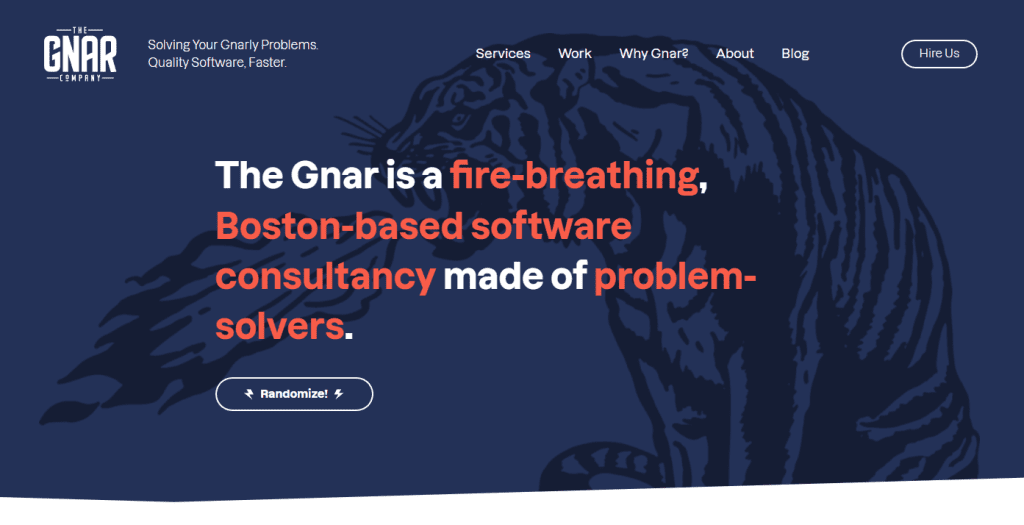 2. Kilowott
Kilowott is a boutique business experience transformation firm accelerating growth for businesses of all sizes across industries by reimagining the way businesses operate and crafting digital experiences with the user at the core.
Kilowott's design heritage coupled with their digital transformation expertise and deep focus on user experience helps them stand apart from the crowd. All their business experience transformation engagements focus on enhanced digital customer experience while driving up business profitability.
Kilowott's Android application developers have extensive experience in developing solid, scalable Android applications. Kilowott develops custom Android software for a variety of industries throughout the world. They assist you in developing a solution that showcases your authentic voice in a store with millions of apps.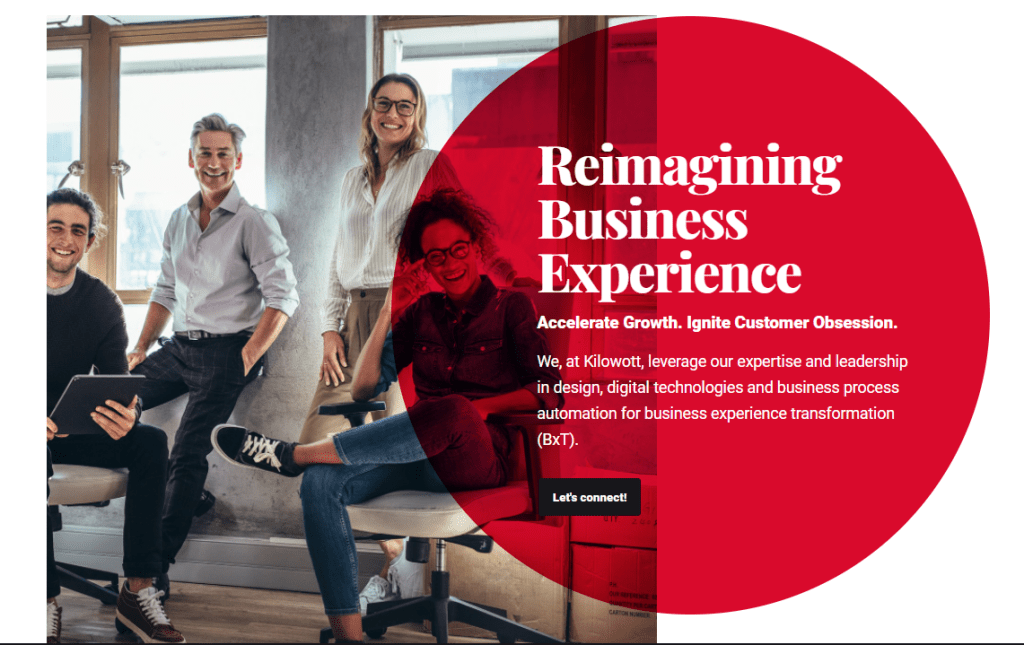 3. Boldare
They equip their experts in the necessary tools and encourage them to challenge your ideas and share their honest feedback
Their goal is to stimulate innovation in your approach, the product and the business itself.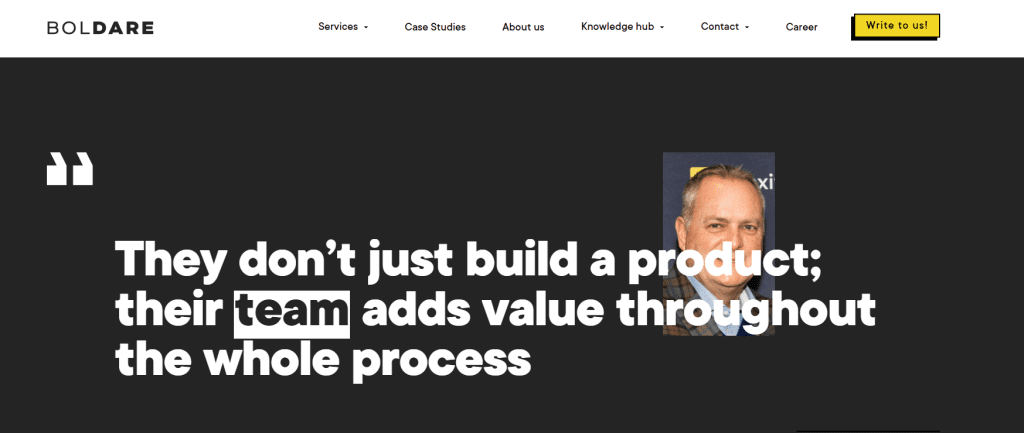 4. S-PRO
S-PRO is a trusted IT service partner, which works as an R&D center by combining deep technology expertise across mobile, data and cloud solutions together with specific domain knowledge. They create consulting expertise on how to use modern technologies in a set of industries.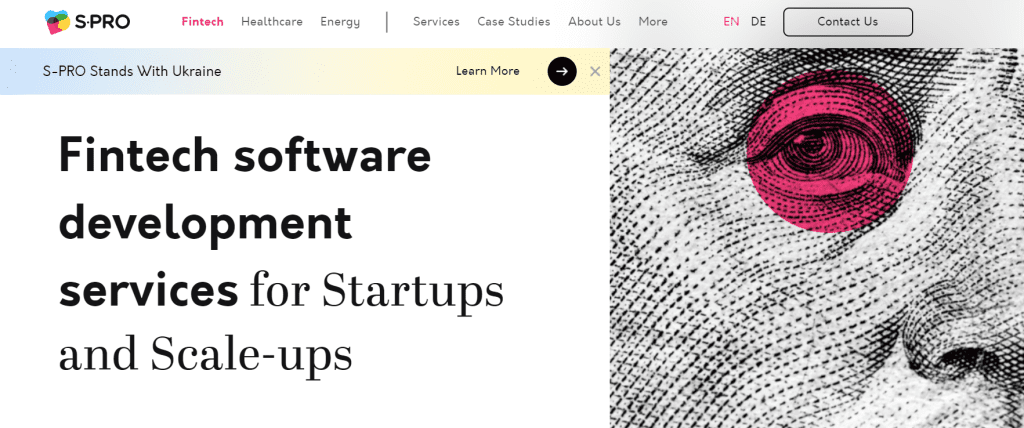 5. A3logics
A3logics is a reliable partner for business leaders who want to impact the world through their digital offerings. They particularize in custom software development, IT professional services, mobile app development, IT consulting, and solutions.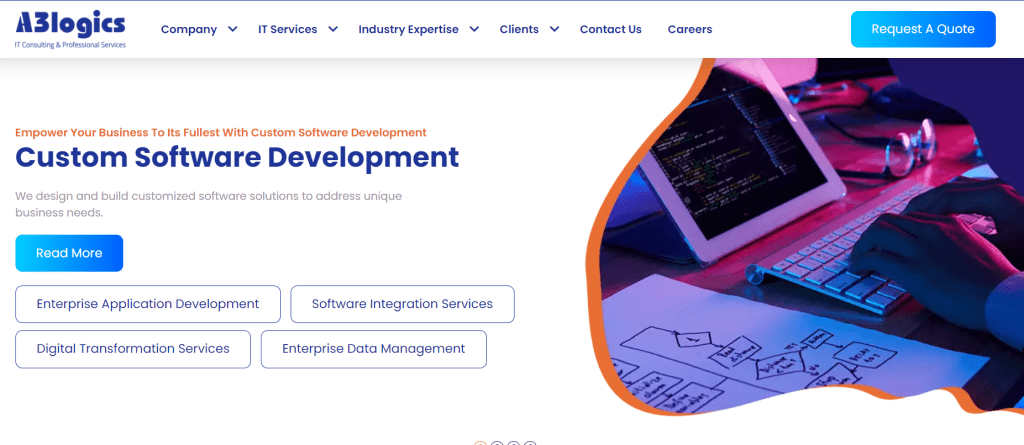 6. Admios
They're an accomplished nearshore software development firm that provides highly skilled, team-based resources to companies with strategic software needs.

Since 2005, startups and enterprise companies have chosen us to drive new product growth and technical initiatives in a variety of industries.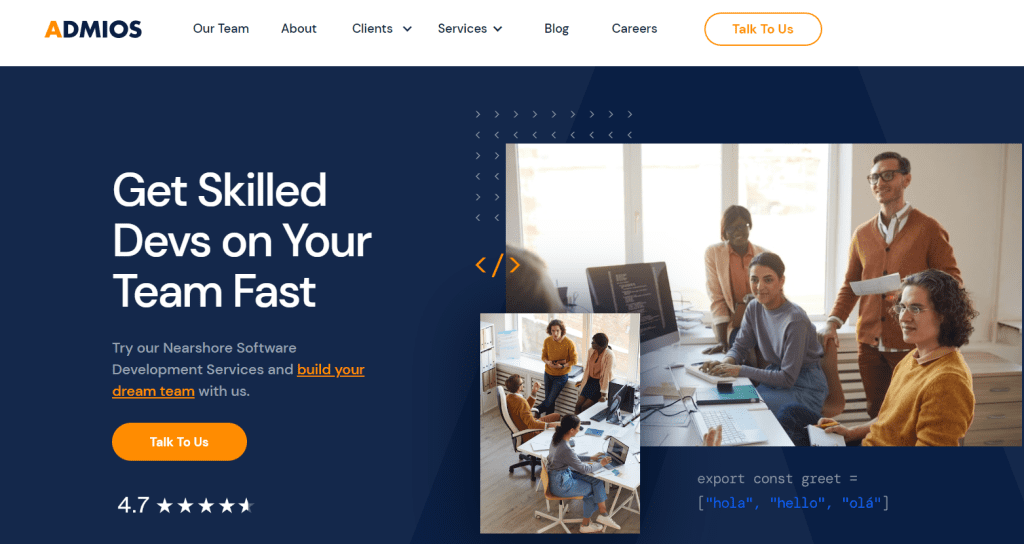 7. Huboxt
As a team of self-professed geeks, we are fortunate: they turned their passion into a business.

They breathe mathematics, so coding and problem- solving come naturally to us. They are ready for any challenge. It's not just their job: it's their life!

8. Evestar
Evestar is founded by Lolita Petrossov, a proven entrepreneur who has led some of the largest brand transformations across the globe. Whether a billion dollar company or an emerging brand, you can count on their personalized approach that delivers results…and profits.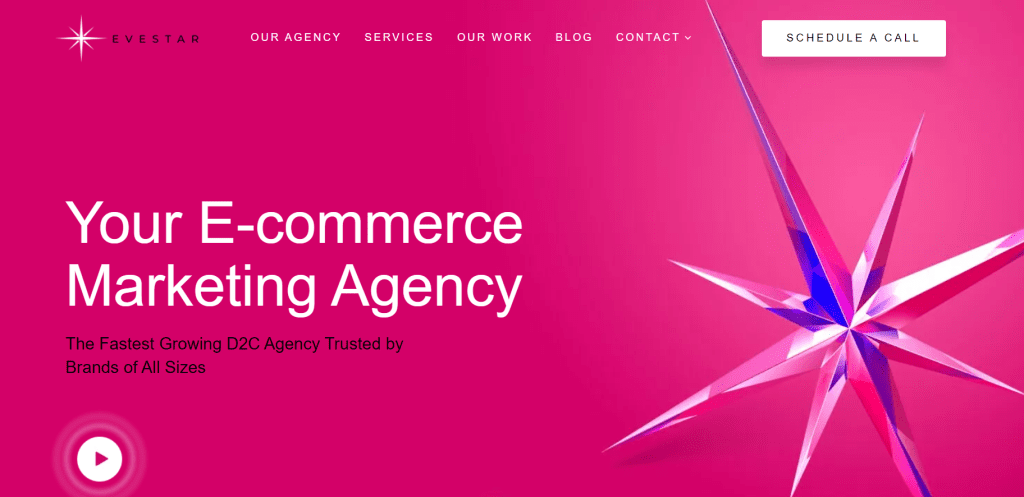 9. Simform
They're a tech company with a mission to help successful companies extend their tech capacity. Founded in 2010, they have helped organizations ranging from Startups that went public, to Fortune 500 companies, and WHO featured NGOs.

Simform helps companies become innovation leaders by delivering software teams on demand. Their teams help you decide the right architecture and processes to follow and oversee the successful delivery of your software projects.


10. Radixweb
Radixweb has been a leading software development company for the last 21+ years, offering next-gen software solutions from SMB's to Fortune 500 companies.