Custom software may successfully release a company's vision, achieve its goals, and provide it a competitive edge.

By creating software that achieves the intended business goals, a custom software development company can offer that leverage.
Additionally, technical assistance during implementation and post-sale assistance might help the company in the long run.
However, given the sheer number of businesses that provide custom software development services, it can be challenging to identify which one will produce results that are precise enough to meet your business objectives.

In order to engineer a dependable and durable product, a systematic and cross-team effort is required.
Read about the factors to take into account when selecting a bespoke software development business to work with in this blog, which includes a thorough list of the best custom software development companies.
How is Custom Software Development Different from Software Development?
Custom software, as opposed to commercial software, is created based on a specific set of client-shared needs. It is also known as custom software.
The process for engineering a custom piece of software is the same, but the requirements for the software's implementation, integration, scalability, and upgradeability are different and require special consideration.
The software is made in a way that off-the-shelf solutions cannot in order to fulfill unique business goals.
There are several benefits to custom software creation, some of which are covered below.
Benefits of Custom Software Development
Custom software is specifically built with more capabilities to achieve desired business goals. These are a few of these advantages:
Specialized Business Needs
The top custom software development businesses can examine the requirements and create programmes with specific functionalities that are best suited to the objectives of the business.
These might give a company a competitive edge in its market, which would fuel growth.
Operational Benefits
Potentially, productivity could rise with specially created software. Unique features can contribute to easier business operations. It could support a company's vision alignment.
Enhanced Security
Increased security can be provided by custom software by adding more security measures to the code.
Custom software offers an additional security benefit in that hackers are less likely to target it. Hackers target mass-market software due to the huge volume of enterprises that utilize it. However, because custom software is created from scratch, hackers are less likely to target it.
Faster Adoption Within Organization
Custom software makes it simpler for an organization to utilize and adopt it because it offers specific functionalities.
Higher ROI
Purpose-built software can better achieve long-term corporate goals. Overall, a well-built product that serves its goal will provide a corporation with a solid return on investment.
Option to Pivot
Custom software development might enable a pivot if the company's objectives alter. This may help investors save valuable funds.
Availability of MVP in Custom Software Development
A minimum viable product, or MVP, is the iteration of a product that can be used to test pre-developmental hypotheses.

An MVP only offers a minimal set of features that aid in gathering input from the intended audience.

An MVP might be provided by a custom software development business, which would increase the likelihood of success and provide valuable information.
Technical Support
Top bespoke software firms support their developed products with technical assistance, making them easier to use for their customers.

Teams working on the software can more easily gain practical experience for optimal software use through product demonstrations and other means.
The aforementioned factors make investing in custom software an appealing choice for a company.

Top custom software software development companies should be partnered with for the greatest outcomes and high-quality solutions.
Key Parameters to Choose the Best Custom Software Development Company
Let's examine the factors that can guide your choice of the best bespoke software development partner.
Experience and Diverse Portfolio
Companies that have developed their expertise through time and expanded their knowledge base by working with clients from various industries will be better able to tackle difficult problems and get over project barriers.

Based on similar needs, these businesses can create a better solution.
Approach to Software Development
Better results are obtained by an iterative, collaborative software development process that gives testing top priority at every stage. Agile approaches can be effectively used to accomplish this.
Technologies Implemented by the Company
A well-engineered solution is built on software stacks, frameworks, databases, and other software development technologies.
Customer-centric Approach
The partner company must have a cooperative, customer-centric development approach that promotes communication if custom software is to be created in accordance with the specifications.

Software is developed through iterations, with customer input sought after to ensure the final product satisfies the agreed-upon objectives.
Reliability
Custom software creation requires an open development process and quick post-sale support.

The confidentiality of your data and rigorous respect to the terms and conditions that were set forth are additional key factors to take into account when selecting the best development partner.
Project Delivery Time
Depending on the company, your project will be delivered at a different time. Select businesses that have a track record of meeting deadlines and delivering projects early.
If you are looking for the top custom software development company, then here are a few questions that Kilowott gets asked a lot. The following questions can be put forward to get a better understanding of what to expect whilst working with us and our suitability to deliver on the specific project:
Have you developed a similar product?
The answer to this query will go beyond the company in question's portfolio. Only big initiatives are often highlighted in the portfolio. It might have worked on a little project that is relevant in the past.
What will be the approach to develop the software?
The best strategy is to determine the requirement for the programme after a thorough examination of its intended application.

This should involve discussions about the needs with the client. The business advantages of the programme should ideally guide its development.
Which technologies will be used in developing the software?
Discuss this element of your project with your team before you get started. Learn more about the company's coding philosophy as well as an overview or in-depth understanding of the technologies that will be employed and why.
At what point in the project will we get an understanding of its development?
Collaborative projects that promote customer involvement can be tailored to better achieve the desired goals. If necessary, it can also assist a business in pivoting.

Companies who develop software using the Agile development process can involve their clients more in the process, which improves the quality of their outputs.
What will be the project timeline?
The solution to this query will make clear the project strategy developed by Kilowott. From the client's point of view, a realistic timeline that includes milestones and incremental deliverables might aid in better planning.

Having established benchmarks and objectives makes budgeting simpler as well.
Which resources will be implemented on my project?
It is crucial to go into depth about the resources the business intends to use for the project, including the size, expertise, and experience of the team.
What happens to the source code after the project is delivered?
The ownership of the source code that was used to create the project is the topic of this discussion.

The cost of the project is also impacted by source code ownership. Recognizing this fact can be beneficial while negotiating the project's budget.
Custom software can better satisfy company objectives, generating a greater return on investment and being more suitable to long-term aims.
This comprehensive list of the best bespoke software development businesses can assist you in choosing the best business partner depending on your needs.

This list was compiled after extensive investigation and consideration of each custom software development company''s work history.

Utilizing cutting-edge technologies, all of these businesses have been offering their customers dependable and efficient services.
List of The Best Custom Software Development Companies
Discussed below is a well-researched list of the best software development companies that provide custom software development services.
1. Atomic Object – Custom Software Development Company
Atomic Object makes custom software that's stable, scalable, and secure. Human-centered and easy to use, expertly tailored around your business goals.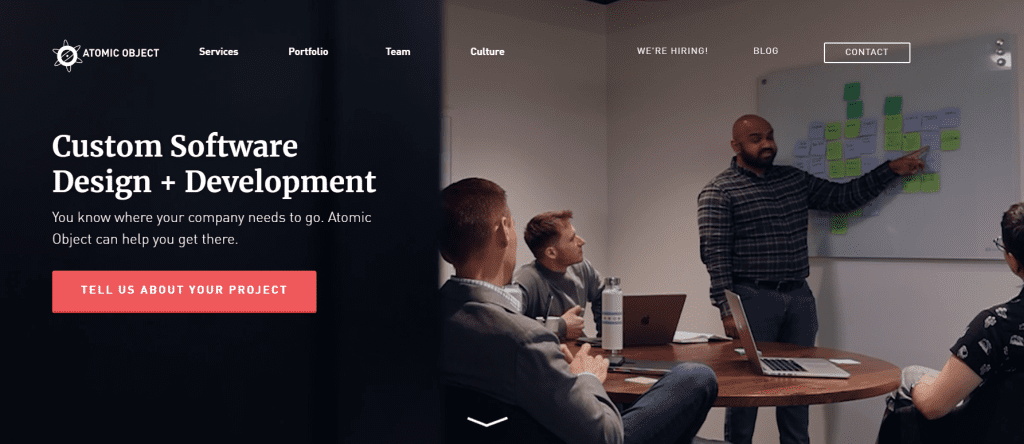 2. Kilowott – Custom Software Development Company
Kilowott is a boutique business experience transformation firm accelerating growth for businesses of all sizes across industries by reimagining the way businesses operate and crafting digital experiences with the user at the core.
Kilowott's design heritage coupled with their digital transformation expertise and deep focus on user experience helps them stand apart from the crowd. All their business experience transformation engagements focus on enhanced digital customer experience while driving up business profitability.

Kilowott's custom software developers have extensive experience in developing solid, scalable iOS applications. Kilowott initiates custom software development for a variety of industries, throughout the world. They assist you in developing a solution that showcases your authentic voice in a store with millions of apps.
3. Uinno – Custom Software Development Company
They are fully focused to solve your business challenges. No matter the technology or architecture, they will find the most optimal solution and deliver a ready-to-operate product.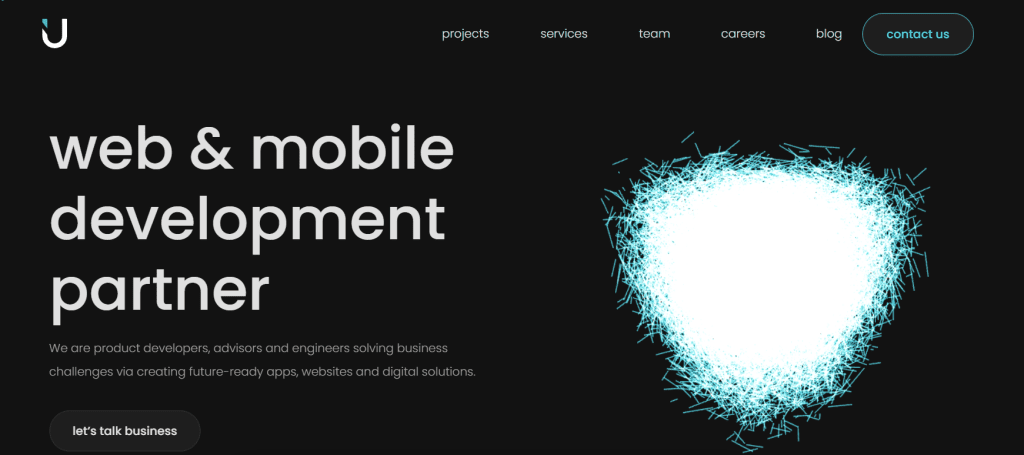 4. Oxagile – Custom Software Development Company
They enable progressive businesses to transform, scale and gain competitive advantage, through the expert delivery of innovative, tailor-made software.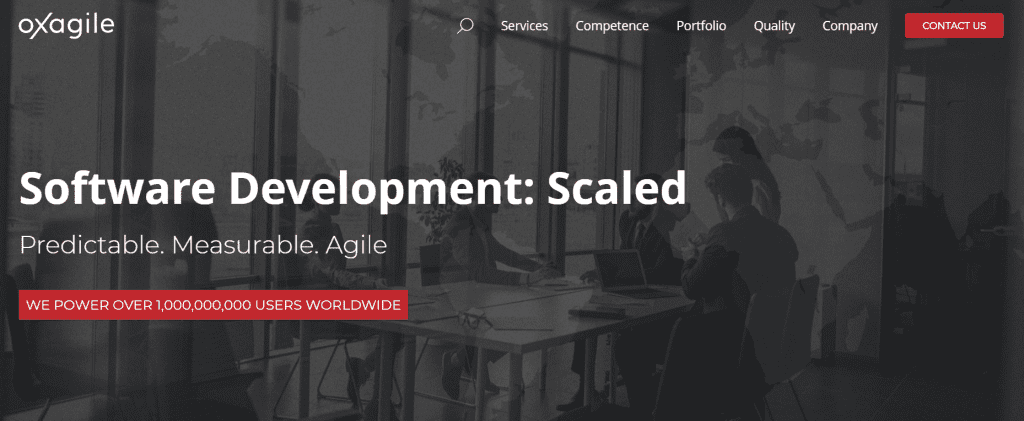 5. MLSDev – Custom Software Development Company
They develop software that solves the business challenges of SMBs, big brands, and brave hearts with awesome ideas.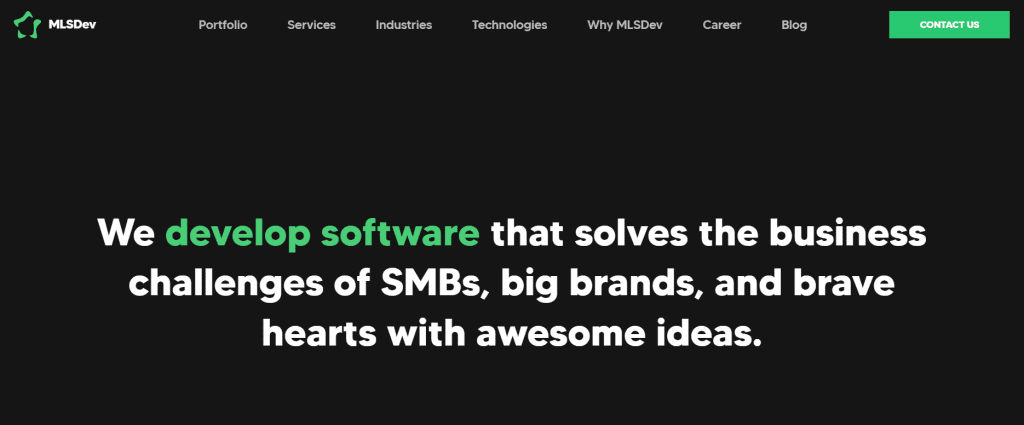 6. Chetu, Inc – Custom Software Development Company
Their team of software developers can build exceptional applications across a breadth of devices including desktop, mobile and tablet.
With the help of their industry expertise, we are able to give the end user the best application experience across multiple channels.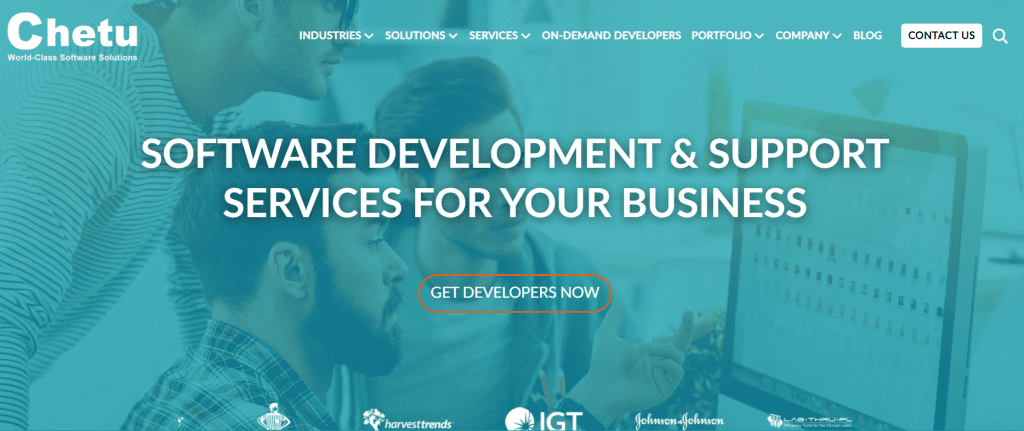 7. Belitsoft – Custom Software Development Company
Their developers build custom software for startups and large companies from the USA, UK, Europe, Israel, and other locations. They try our best to provide you with top software development services.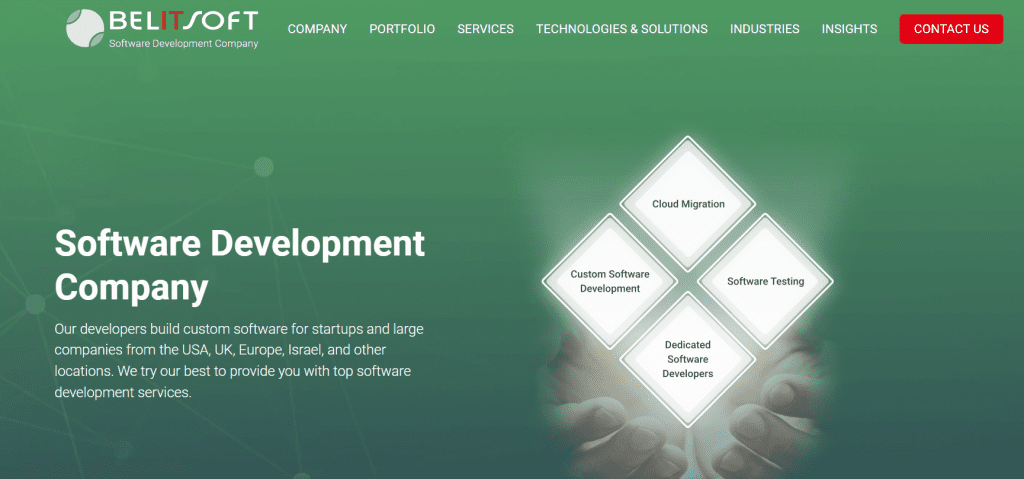 8. Scand – Custom Software Development Company
SCAND is an IT outsourcing and custom software development company that helps businesses of all sizes accelerate their product development and deliver to the market faster than competitors. With the right partner and the right technologies including .NET, Java, PHP, JavaScript, C/C++ and many more, you can embrace the future with confidence.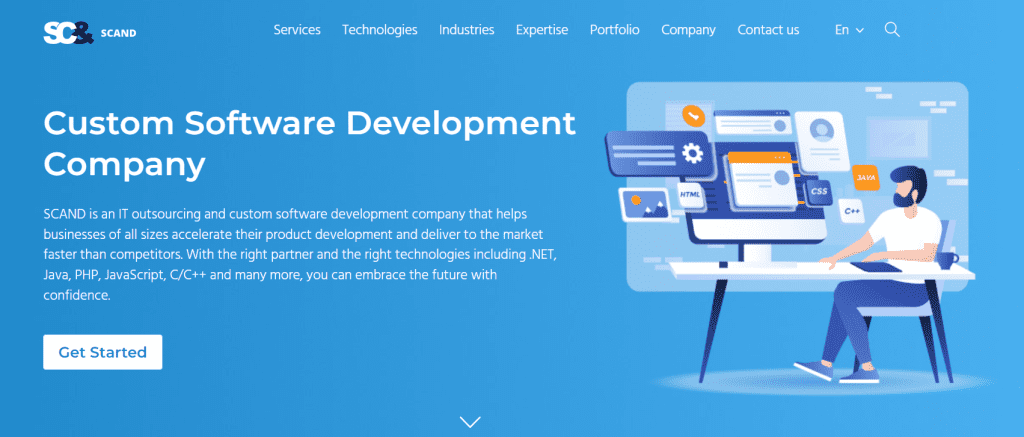 9. Altar.io
They can help you bring your product to life – whether it's a Minimum Viable Product, UX/UI Services or help to scale your company.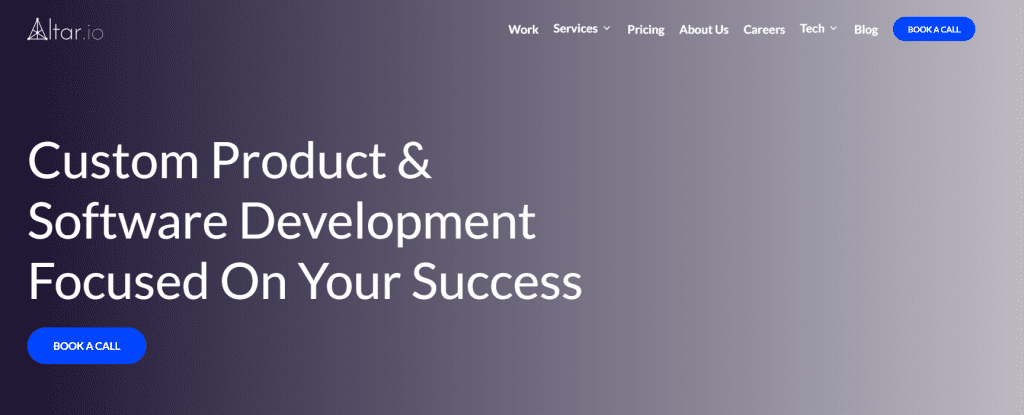 10. The Software House
The Software House is recognized by Clutch as the most highly-recommended software development company in Poland in 2020.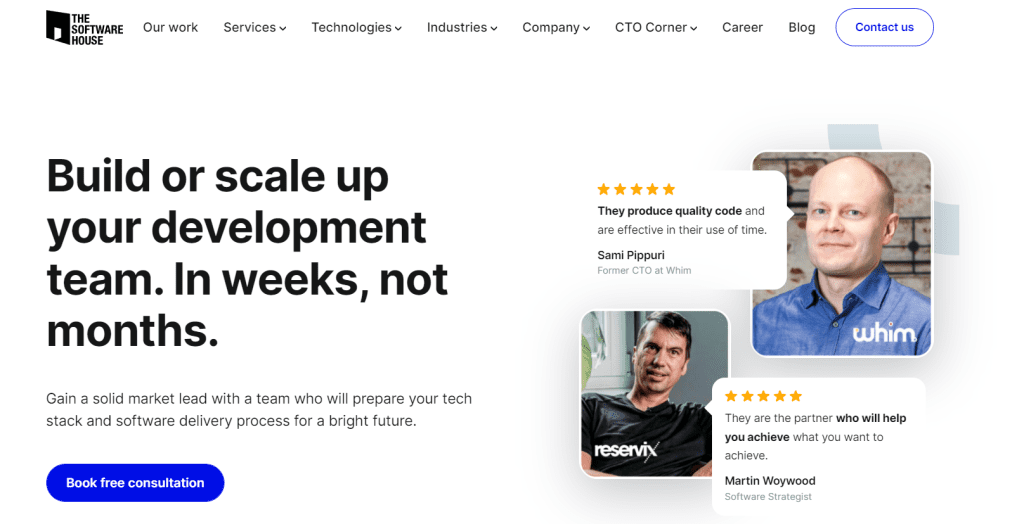 11. 10Pearls
10Pearls is an award winning digital development company, helping businesses with product design, development and technology acceleration.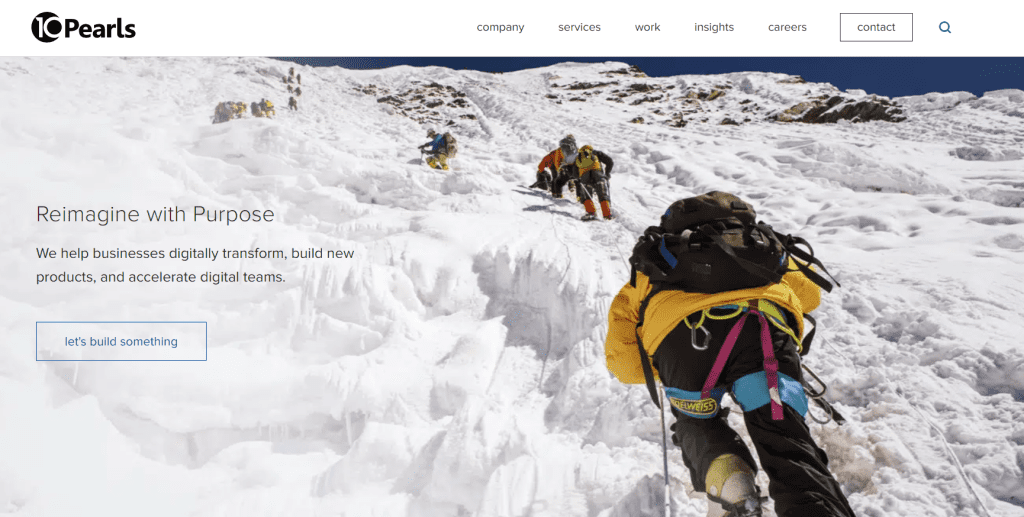 12. Wonderment Apps
Wonderment Apps is a Los Angeles based agency for Website and Mobile App development, UX Design, Data Services, Product Strategy and Management.