Almost everyone nowadays watches TV via over-the-top (OTT) services (or over-the-top). OTT channels, or internet-based video channels, include Netflix, HBO Max, and Disney+, to name a few.

In the United States, OTT advertising spending is estimated to reach $9 billion this year. So, if you've been thinking about starting an ad-supported OTT channel, now is the moment.
We'll describe over-the-top marketing and why it's vital in 2020 in this article.

We'll also discuss how to profit from OTT advertising as both an advertiser and a video distributor.

Continue reading to learn more about OTT marketing and how brands are using it into their business models.
What is OTT Marketing?
The transmission of advertisements via internet video streaming is known as OTT marketing. This includes video ad interruptions, banner commercials, sponsored content, and other forms of linked TV advertising (or CTV advertising).
This is not the same as regular television commercials. Traditionally, television advertising was dominated by the network and the companies that advertised on it.

Over-the-top marketing, on the other hand, allows businesses to bypass traditional television providers, who typically control media and content delivery across areas.

Marketers now have a tremendous weapon to approach consumers directly and persuade them to buy their products thanks to over-the-top (OTT) commercials.
---
What are the brand & business benefits of OTT marketing?
Trends have accelerated in 2020, and online marketing is no exception. E-commerce has been one of the fastest-growing segments of the covid-19 epidemic.

This increase has given a significant opportunity for certain organizations to experiment with OTT marketing techniques, such as algorithm-based adverts, in order to increase sales.
OTT marketing is naturally displacing cable TV advertisements as streaming services become more common. All of these variables are redefining how companies spend their paid media budgets in more effective ways.
With OTT, marketers can control how and when their marketing efforts are broadcast in order to target specific demographics. Consider the case of a new digital brand. Instead of spending money on generic ads like subway ads, they may use smart TV commercials to target their specific consumers.

Consider Freshly, a meal-delivery service, or Grove Collaborative, a marketplace for cleaning materials. These and other companies have become mainstays on ad-supported OTT channels like Hulu, as well as cable network smart TV counterparts like CNN GO.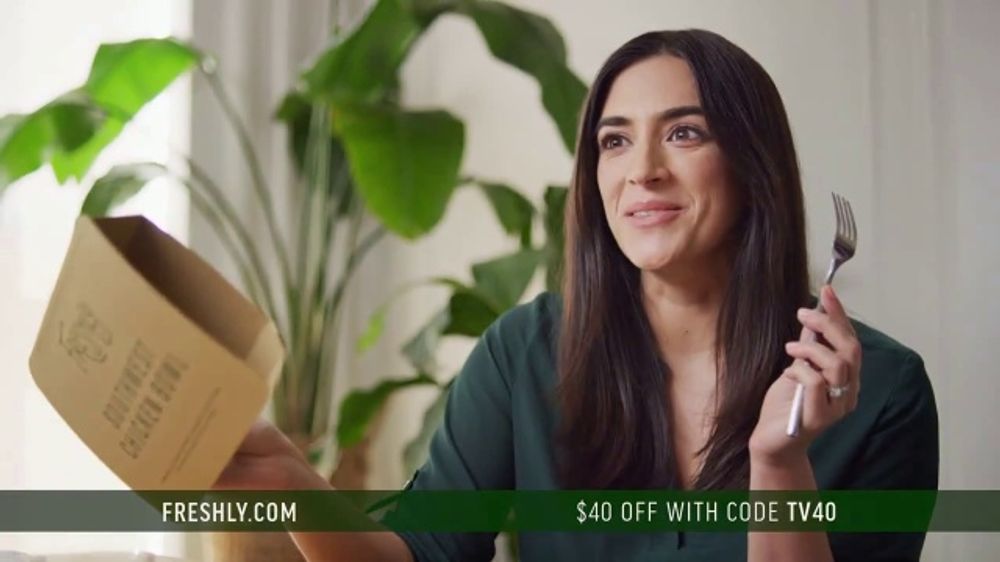 The benefits of OTT marketing are,
OTT marketing helps minimize ad spend waste.
Running 24-hour TV and social media commercials is no longer the best use of a company's time or money. As previously stated, this is where OTT marketing comes into play. Another reason why marketers are increasingly preferring it to traditional video advertising is because of this.

Digital OTT commercials function by allowing for exact targeting, which eliminates wasted runs. If you favor athleisure apparel, for example, you'll probably see relevant adverts from brands in this area while watching smart TV. This out-of-the-box marketing strategy not only raises brand exposure, but it also increases the likelihood of converting a viewer into a paying customer.
OTT marketing doesn't end with TV
Another advantage of OTT advertising is that it comes with built-in capabilities that allow marketers to retarget customers via web and mobile traffic. This is referred to as closing the cross-channel loop in marketing, because it allows a campaign to follow a customer around the internet.

In other words, marketers can efficiently retarget a viewer who has watched a certain smart TV commercial with promoted adverts on different websites.

While there are numerous advantages to over-the-top marketing, there are also some issues that must be addressed as the medium matures. Many of them have to do with a company's capacity to effectively quantify the success of a campaign, such as return on investment (ROI).

Because OTT marketing is less engaging than online or mobile advertising, it still has a long way to go in terms of determining sales conversions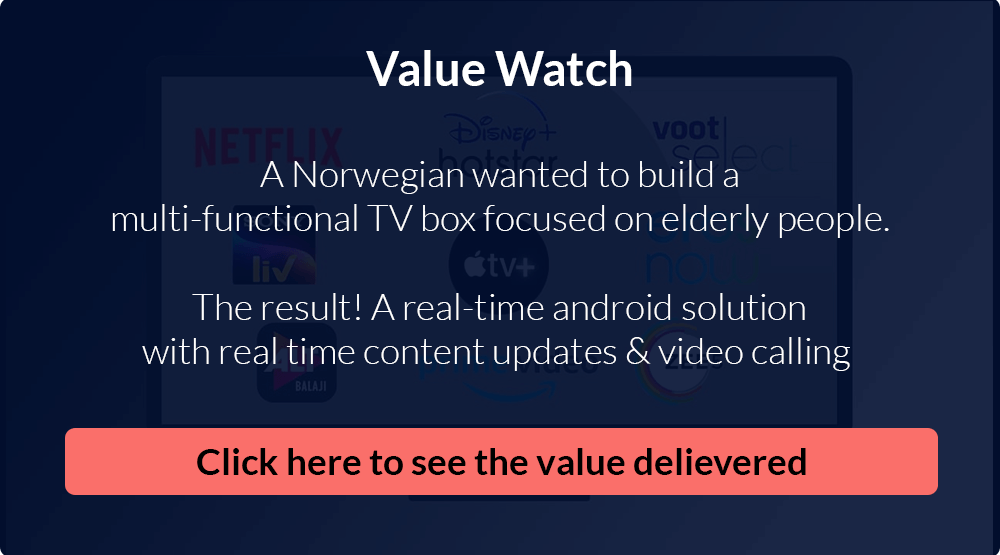 ---
How to make money with an ad-based OTT channel?
You may make money on OTT in a few different ways.

Kilowott can help you create an OTT app. We can help you build a no-code platform that enables any company to create a fully customized, monetizable streaming channel with faster time to market.
Some platforms offer a free publishing tool on their website to get started right away.

This need a significant lot of technical knowledge. In addition to this, your feature set will be limited, with the platform taking a cut of any revenues you generate.

If you're a serious company with a limited budget, we suggest you speak to us.
On OTT platforms, there are numerous ways to engage customers. The options are expanding all the time, from paid OTT commercials to sponsored content and beyond.
Kilowott creates specialized OTT content for channels that serve as the backbone to their OTT marketing services to brands.

For the past decade, our team has assisted businesses in launching their OTT channels. Get in touch with us if you're wanting to expand your business with an OTT solution.

This year, one of the fastest growing ad markets will be OTT Advertising (over-the-top).

Millions of people are abandoning cable in favor of over-the-top (OTT) streaming services like Netflix and Hulu. The traditional method of selling commercials during TV commercial breaks has drastically changed.
If you run an AVOD (ad-based video on demand) business, there are a variety of ways to make money by selling ad spaces on your channel.

We've helped some of the world's most well-known TV and video businesses create personalized TV applications and increase their ad revenue.
---
What is OTT Advertising?
The insertion of advertisements on OTT video content is known as OTT advertising. Any video streaming that takes place over the internet, such as Netflix, Hulu, Disney+, and others, is referred to as OTT content (or Over-the-Top).
In general, video streaming firms can make money in one of two ways: through subscriptions (SVOD) or through advertising (AVOD).

We'll talk into ad-based video businesses and how they can monetize their content in full today.
How to Get Started with OTT Advertising:
If you already have an OTT channel, you can start earning money right now. (If you don't, get in touch with us for help and advice here.)
However, in order to make any actual money, you'll need to meet a few requirements.

To begin with, you must have the technological setup to support your advertisements. Some ad networks, such as Google Ads, will offer you code. With this code, you can run adverts automatically with minimal programming effort. In some cases, you may require custom development to meet your special requirements.
Or you can hire Kilowott and ensure that we will cover you you're looking for a flexible solution for ads, paywalls, or any other type of monetization.

After that, you'll require viewers. In general, OTT marketers pay per thousand impressions CPM (cost per mille). This implies they usually pay a fixed fee per 1000 views. The cost is determined by the size and caliber of your audience.

You'll be able to sell more ad spaces if you have a larger audience, but a smaller audience may help you get higher CPMs. Many advertisers are willing to spend a higher premium to reach a more targeted audience.
Finally, you'll need to know who your target audience is. Advertisers want to know who they're targeting and how much they're spending.

Buyers will be significantly more willing to purchase ad space from you if you have up-to-date information on your audience's demographics, localities, incomes, and interests, among other things.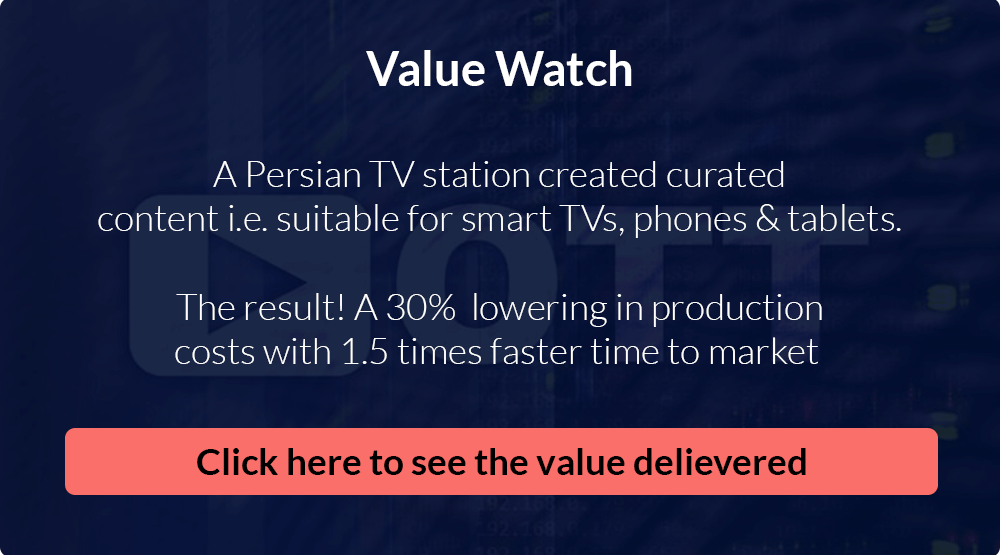 ---
What are some revenue strategies for OTT marketing?
It's time to choose your monetization strategy once you've met the above requirements:
Option 1: Video ad networks for monetization
A Video Advertising Network (VAN) might be a terrific alternative if you want to run OTT adverts swiftly and easily. It's as simple as signing up for a VAN and dropping their code into your channel to start making money. The VAN will begin inserting adverts on your channel automatically, and you will receive a percentage of the revenue.
When you employ a video advertising network, however, you give up choice and profit in exchange for convenience: You have no control over which ads are shown or when they are shown; most VANs only fill 40-60% of available ad breaks (leaving money on the table), and they take a portion of all advertising.
Option 2: Direct advertising for monetization
You can create a custom ad server to gain more control over your adverts. You can choose which ads to run and when they show with bespoke ad servers. You also have the option of directly negotiating with potential sponsors and setting your own prices.

The disadvantage is that you will have to do a lot more effort, both in terms of development and in terms of business. Using an OTT app maker like MAZ, on the other hand, can considerably cut your development time and expense.
Sponsorships are the third monetization option
Finding a sponsor is another effective strategy to market. Sponsors can pay for the exclusive opportunity to advertise on a specific piece of content, a channel page, or even your entire channel (all features you can unlock easily with MAZ).
One of the biggest benefits of sponsorships is that you may distribute your sponsored message in almost any way you want. They can be integrated throughout your content, displayed as banner advertising, startup screens, and everything else you can think of.
Sponsors also make ad rotation easier because you only have to serve one business's advertising and charge them a single flexible fee.

On the other side, because you rely on a small group of advertisers for all of your money, this can be a constraining arrangement.
Finally, the best technique to advertise on OTT will be determined entirely by the type of your company. Netflix does not have any advertisements. Hulu's business model is a mix of subscription and advertising. YouTube's online player is entirely supported by advertisements. As a result, there are no correct or incorrect solutions.

Businesses that can be creative and work with what they have will likely be the most successful in the OTT market as it develops.
Contact our team at Kilowott if you're serious about making money with OTT ads. We like assisting organizations of all sizes in developing effective strategies and app solutions.