The term "over-the-top" refers to the commercialized practice of streaming video to clients via the internet. It depicts the entertainment future, which is already taking shape.
We'll look at the platforms, opportunities, and difficulties that are driving today's internet entertainment in this blog.

We'll talk about things like:
In today's media industry, what function does OTT play?
Its success is due to the technologies and growth tactics used
The connection between over-the-top (OTT) and in-app advertising
The cultural variables that drive "cord cutting"
But first, it's critical to identify these services and their place in today's media ecosystem.
---
What is OTT?
Over-the-Top is the abbreviation for "over-the-top." Because of "over-the-top," a handy little term that explains the new delivery method of film and TV material over the internet without the need for traditional broadcast, cable, or satellite pay-tv providers, we can stream across multiple devices anytime we want.

In simple terms, customers pay an internet provider, for internet connection so they can watch Netflix without having to pay for cable TV.
Because they are two separate tiers of content and experience, it's critical that OTT not be confused with video streaming. Is when material is simply streamed across several platforms such as smart TVs, mobile devices, desktops, and over-the-top (OTT) devices. YouTube is the most widely used video-streaming site.
An OTT content provider, such as Netflix, Disney+, Hulu, and others, makes premium content for a greater experience.

OTT material can be viewed on a wide range of devices, regardless of the provider.

Which ones are they? We're glad you asked.

Any online content provider that offers streaming media as a standalone product is considered a "over-the-top" media service.

The phrase is most usually used to describe video-on-demand platforms, but it can also be used to describe audio streaming, messaging services, or internet-based phone calling options.
Traditional media distribution routes such as telecommunications networks and cable television providers are bypassed by OTT services. You can use the entire service whenever you want as long as you have an internet connection – either locally or through a mobile network.
Paid subscriptions are the most common way for OTT services to be monetized, however there are exceptions. Some OTT platforms, for example, may offer in-app purchases or advertising.
---
Why does one need OTT, as compared to TV?
According to a survey, with more than half of North Americans having Netflix subscriptions, it's evident that OTT video is popular. Here are a few reasons why the format is preferable than traditional alternatives:
Streaming services are commonly regarded as a cost-effective alternative to standard cable bundles since they provide high-value material at a low cost.

A premium Netflix subscription costs $28.99 right now, while the basic plan is only $12.99.

Even if you only plan to watch a small portion of the stuff, that's a good price.

Original content: OTT companies such as Netflix and Amazon Prime have started generating original content that is only available through their services in recent years.

Exclusive streaming licenses for previously televised programmes are also available on platforms like HBO Max and Disney+.

Compatibility with many devices: Watching cable television used to necessitate the use of a television set. We can now watch OTT material on a variety of devices.

From a game console, smartphone, tablet, or smart TV, any account holder may enjoy the same OTT experience.
---
How is OTT content created?
Because they give high-value information at a low cost, streaming services are frequently seen as a cost-effective alternative to traditional cable packages.

Original material – In recent years, OTT businesses like Netflix and Amazon Prime have begun to create original content that is only available through their platforms.

On channels like HBO Max and Disney+, exclusive streaming licenses for previously televised shows are also available.

Compatibility with a wide range of devices – Previously, watching cable television required the use of a television set.

OTT content can now be seen on a variety of devices. Any account holder can access the same OTT experience from a game console, smartphone, tablet, or smart TV.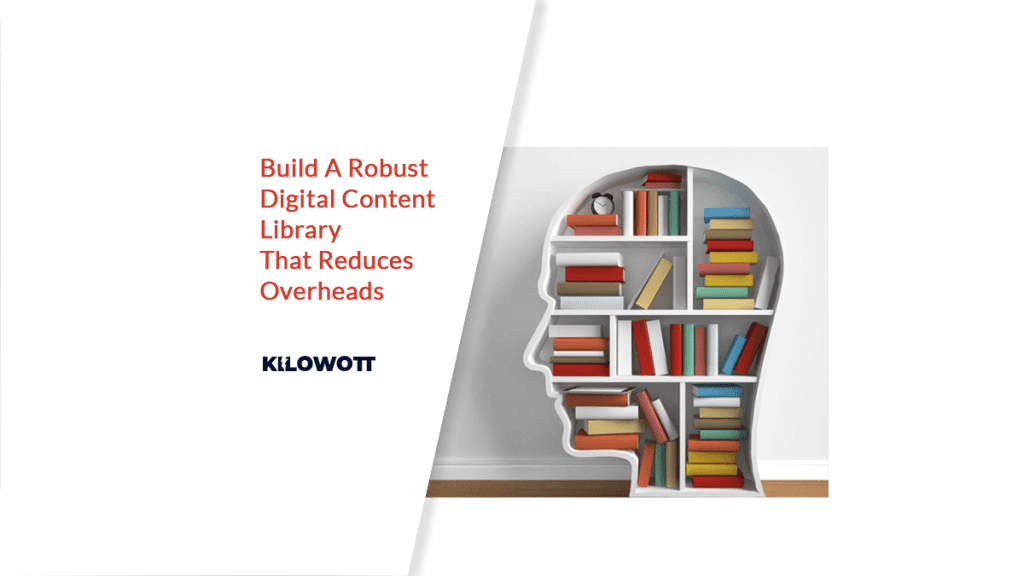 ---
What content works for OTT solutions?
While most people associate OTT with video-on-demand, the technology truly encompasses a wide spectrum of web-based content:
Video – The most well-known form of OTT media services is video streaming. Subscription services like Netflix, paid stores like iTunes, and ad-supported services like YouTube are all popular platforms.
Audio – OTT solutions can also be used to stream audio. Internet radio stations and podcasts are two popular examples.
Instant messaging – Over-the-top (OTT) instant messaging services link users directly over the internet, circumventing mobile SMS networks.
These services are available from Facebook, Google, Skype, WeChat, and a slew of other companies. Most can replace or integrate with text messaging functions on smartphones.

OTT services include voice calling systems like Skype and WeChat that use internet technologies to communicate. These services can sometimes combine with mobile phone networks to improve specific functionality.
---
Is OTT replacing traditional media distribution channels?
The majority of OTT services are associated with "cord-cutting," or cancelling TV or phone subscriptions in favor of web-based alternatives. While cord-cutting has increased OTT consumer adoption, this does not mean traditional networks will be phased out completely.

According to a 2021 consumer study, 73 percent of people prefer streaming to cable or similar solutions. Eighty percent of these customers said they stream for two hours every day. Their demand for streaming options is still strong: 55% of respondents said they have signed up for a new streaming service in the previous year, and 60% said they are contemplating doing so currently.
What are the biggest OTT opportunities this year?
The potential of OTT technology is enormous.

Video streaming services are becoming more popular around the world, with North America leading the way with a 51 percent adoption rate.

As companies like Netflix expand abroad, Europe and Asia-Pacific are seeing significant development.
Aside from global adoption rates, there are significant prospects in non-entertainment areas.

According to a recent poll, 50% of OTT subscribers pay for educational content, which is often delivered through instructional streaming services. Streams focusing on children's programming or health-related information could have a lot of promise.
Tiered monetization should also be considered by OTT platforms. While the majority of solutions are subscription-based, members can also purchase in-app items.

Casting a wide net when it comes to monetization options could aid the growth of OTT solutions in the coming years.
Performance marketing has shown to be a particularly effective technique of recruiting subscribers to OTT platforms in a scalable and predictable manner for advertisers.
Over-the-top media services have been around for a long time, but they still have a lot of room to grow.

Increased diversification and competitiveness indicate that the market is robust and developing, with many undiscovered prospects.

OTT undoubtedly symbolizes the future of media, whether you're following up-and-coming platforms or binge-watching the latest Netflix Original series. Being a part of it is an exciting moment.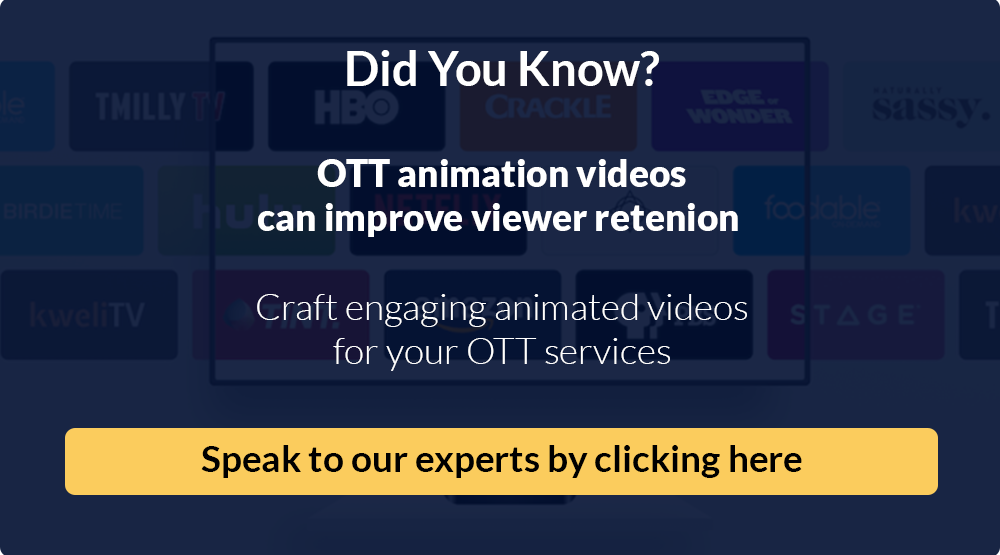 How can OTT be delivered this year, effectively?
One of the many reasons why OTT entertainment is so popular is its accessibility. Customers only need a high-speed internet connection and a connected device that can run apps or browsers to watch OTT content.
OTT apps can be downloaded for streaming on the move on smartphones and tablets.
Consumers can watch OTT video on their computers via desktop apps or web browsers.
Roku, Apple TV, Firestick, and other smart TVs are popular examples. OTT apps are frequently supported by game consoles, such as PlayStation.
What is OTT streaming?
OTT streaming refers to when an OTT platform, such as Netflix or Hulu, makes premium content and a superior experience available to users without the need for cable.

As a result, OTT material may now be viewed on a wide range of modern devices. Which ones are they? Let's get to know about it further.
How do media services function?
You may access OTT platforms via a variety of devices, including your computer, phone, tablet, smart TV, or game console.

You don't require a TV service provider subscription, however you may need an OTT platform subscription, depending on the OTT platform.

Users can access handpicked material at any time with a monthly or yearly membership to services like Netflix and Disney+. Some OTT platforms, like as Amazon and Peacock, don't charge any fees to customers and instead make money by presenting adverts to their viewers as they watch content.
OTT Media Services
Now that we've defined "OTT," there are a plethora of OTT platforms that offer OTT media services, such as Netflix, Disney+, Hulu, Amazon Prime Video, Hulu, Peacock, Curiosity Stream, Pluto TV, and a slew of others.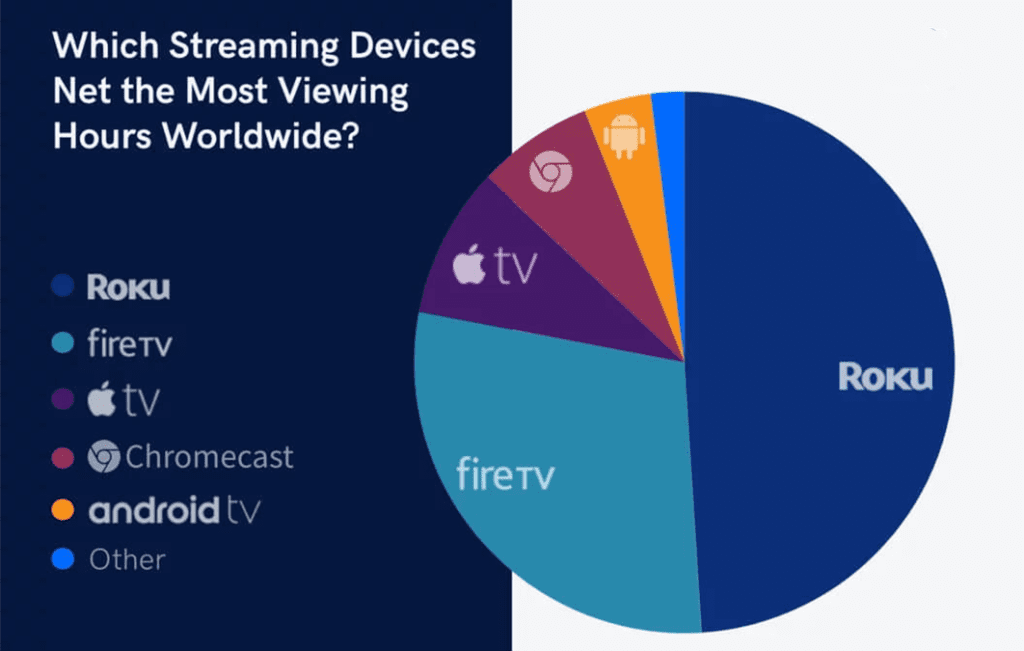 YouTube, unlike OTT services, is a social video network that was created to empower average people to share video memories.

Since the market clearly sees YouTube as a destination for free material, YouTube has sought to enter the OTT market a number of times with minimal success.
One of the many reasons why OTT entertainment is so popular is its accessibility.

Customers only need a high-speed internet connection and a connected device that can run apps or browsers to watch OTT content.
Why is OTT better than YouTube?
Control – Controlling your content, brand, user experience, audience, monetization, and, most importantly, your data is what OTT means. You can't get it on YouTube.

Content that is free of advertisements.
By enabling subscription services (SVOD), one-time purchases (TVOD), and additional monetization techniques, OTT has paved the way for ad-free entertainment. OTT delivers the power of targeted advertising and control over your campaigns and inventory, including direct sponsorships, even if advertising (AVOD) is your chosen model.

Consumers directly.
OTT is the best way to reach your target audience with your content directly and give a premium video experience that you control. Through direct engagement and contact, providers can gain immediate customer feedback using OTT. What could be more potent than that? Consumer Freedom is a term that is used to describe the ability
Because of OTT, consumers are now in control. Consumers can now find exactly what they want to watch and only pay for the material and services that they desire more than ever before. OTT gives you the freedom to tailor your models to the market for optimum adoption.
What's the difference between OTT and traditional television?
OTT material is streamed directly over the Internet and paid for by users, whereas TV requires a cable subscription. Consumers may get OTT material from anywhere, at any time, which is a significant advantage over traditional television programming.
How do OTT services work?
OTT services can be accessed via a variety of devices, including your computer, phone, tablet, smart TV, or game console. You don't require a pay-tv service subscription; however, depending on the OTT service, you may need one. Users can access handpicked material at any time with a monthly or yearly membership to services like Netflix and Disney+.
What role does Kilowott play in OTT platforms?
Kilowott gives creators more control over their content and business models by allowing them to own and customize their own OTT platform. Building a content management tool with Kilowott gives producers more content management and publication options, as well as monetization opportunities, useful analytics, branding, and other features.
Kilowott builds OTT solutions to retain viewers on your channel and brand rather than moving from creator to creator, unlike social-driven video services like YouTube, TikTok, or Instagram.
And, maybe most importantly, the solution will never broadcast advertisements over your content. Many other OTT streaming services, particularly ones that largely rely on advertising revenue, splice creators' video with their sponsors' adverts.

Kilowott can build a custom OTT platform that will never show advertisements over your content, giving you the freedom to show your own adverts from sponsors if you want that money stream.
Is OTT replacing traditional cable media?
Cable businesses are definitely getting the short end of the stick when it comes to new prospects, and the need for content is only pushing these companies to investigate new methods to sell and distribute.

The main TV channel networks aren't giving up their broadcast streams; they're just going after the OTT audience with digital streaming through apps, platforms, and more.

Cable providers are still in the mix because many are providing internet services, and the main TV channel networks aren't giving up their broadcast streams; they're just going after the OTT audience with digital streaming through apps, platforms, and more.

Why does it function like that?

Because there are so many people that require material, and this isn't going to change anytime soon.
That's a lot of money, and it's a significant transition with far more ramifications than simply cutting ties with the cable company that owns HBO. Not only has it altered how we obtain television, but it has also altered how we watch it.
What's the outlook for the OTT industry?
If there's one thing that American culture is known for, it's its coolness. Bubblegum, Coca-Cola, denim jeans, and TV dinners in front of Andy Griffith were all the rage in post-World War II America.

Families would sit down and spend quality time in front of The Tube after pulling out the dinner trays and prepping them in the microwave.

Let's just call it what it is: watching the current must-see TV show is the true American hobby. It was a cultural cornerstone in every sense of the term, and it was a weekly routine.
But cool isn't only about hobbies; it's also about anticipating the future.

And the world no longer watches TV as a family, gathering around the television once a week. We're all streaming content on our beloved portable devices just as much as we're watching it on our PCs and televisions these days.

The nicest thing is that we have the added benefit of being able to watch our stuff whenever we choose. It's cool, and it's molding (if not leading) our need-it-now mindset and society.
That's not to suggest everything is going perfectly; clearly, cable companies are receiving the short end of the stick in terms of new chances.
As are the major broadcast networks such as ABC, CBS, and others.

Instead of becoming extinct, the need for content is forcing these businesses to reconsider their marketing and delivery strategies. The main TV channel networks aren't giving up their broadcast streams; they're just going after the OTT audience with digital streaming through apps, platforms, and more.

Cable providers are still in the mix because many are providing internet services, and the main TV channel networks aren't giving up their broadcast streams; they're just going after the OTT audience with digital streaming through apps, platforms, and more. Why does it function like that?

Because there are so many people that require material, and this isn't going to change anytime soon.

According to Cisco, by 2022, online video will account for more than 82 percent of all consumer internet traffic, up from 15 percent in 2017.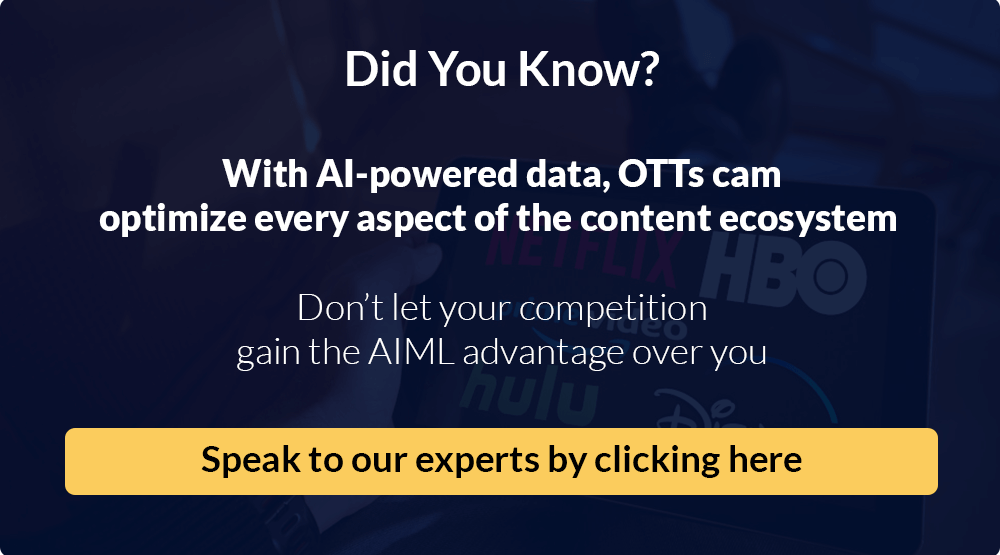 How did Netflix shape the OTT industry?
There are many success stories that contribute to the streaming movement — YouTube comes to mind — but Netflix, the little streaming platform that might, is one of the most compelling stories in the entertainment industry.
On their daily scroll, many Generation Xers and Boomers, as well as some Millennials, came across one storey that attracted their attention: There's just one Blockbuster remaining in the world. Blockbuster was an essential component of the weekend routine for anybody born before 1990.

You'd go to the video store and spend hours browsing titles row by row before renting. It was how the rest of the world watched movies at home, one tape at a time, then DVD after DVD.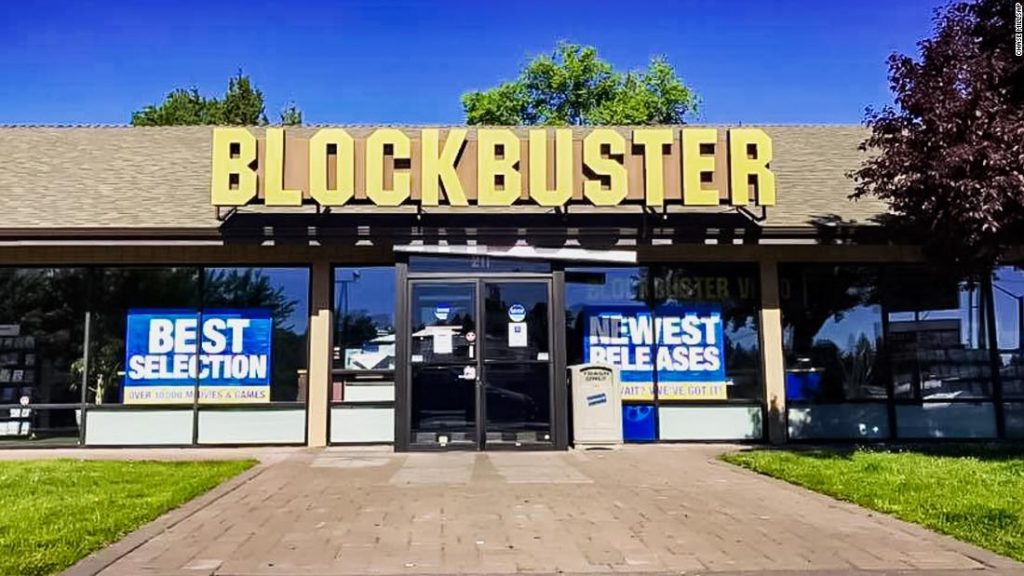 Blockbuster had a good run till the early 1990s. However, something odd happened near the end of the 1990s: both Blockbuster and Netflix (then referred to as a "niche" platform) were struggling. It was a harbinger of a market shift. And it was then, in 2000, that Netflix's CEO offered $50 million to Blockbuster for the company. There will be no agreement.
It was a huge blunder.
When Netflix originally went OTT in 2007, it tapped on a fresh wave of customer demand for untethered, streamed entertainment (it had just been two years since YouTube had begun – what a time to be a video nerd!).

Blockbuster was continuously wiping its face free of Netflix's dust as it zoomed past from then on (despite attempting to go OTT in a few different ways).
If you're interested in learning more about how Netflix did it, check this video out about Kilowott's collaboration with them for 'animation inside a video'
What did Netflix get right this time?

They were well aware of the massive shift in how people consume material. Blockbuster waited until the trend caught on, at a time when not only Netflix was transforming the world as we know it, but also YouTube and Facebook were influencing our ever-changing society.

It was the advent of a new era, one in which everything was faster, stronger, and more. And it was moving so quickly that even a few years of standstill meant certain death.
In retrospect, it's a lot easier to say Netflix made the right decision while Blockbuster made the wrong one, but now that OTT has completely arrived and the world is consuming it in unimaginable numbers, it's time to figure out how to feed the beast.And there are a lot of folks out there feeding the fires and looking for the next big thing.
The World of Tomorrow Plus OTT
We all know that Netflix isn't the only huge player out there these days: Disney is launching Disney+, Amazon Prime and Hulu are attempting to take over television, and even indie darling Sundance is making an impact with its festival favorites and more.

OTT's potential is being recognized around the world, not only by the large giants like Netflix and Disney.
Smaller creative communities, such as Atlanta, are beginning to see the value of OTT.

For example, if you are a content producer, you can create a platform with the help Kilowott's plethora of IT services.

One such solution could be boost the metro economy with each piece of video you produce. The platform can be powered to go OTT. The platform can be enabled with fantastic monetization tactics. As with every OTT platform, as soon as the audience arrives, so do the potential to profit.
So, where do we go from there?

Those "niche" communities still have time to shine.

Maybe it's a city with a lot of wonderful stories to tell, or maybe it's a local sports team trying to go worldwide with its all-star lineup.

Beyond communities, OTT heralds a golden age for video content developers.

Building your own OTT network to hold all of your films and distribute them to video platforms has never been easier!

Following COVID-19, OTT has provided a unique option for live streaming huge events such as concerts, music festivals, conferences, and other events that would have been cancelled otherwise.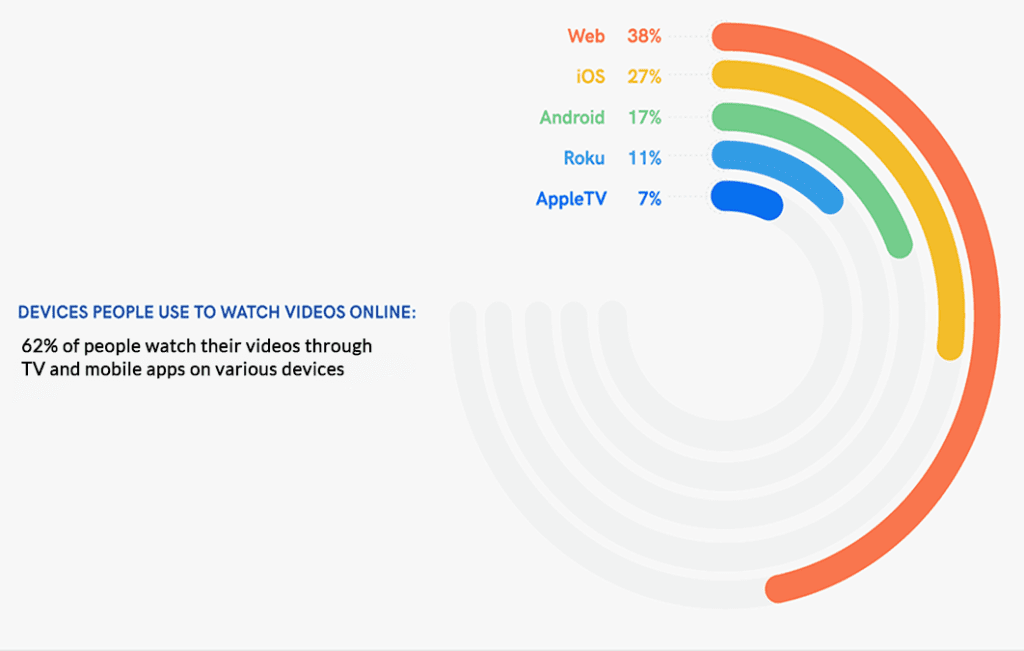 What is an OTT app?
An OTT app, or over-the-top application, is a video content delivery app that uses the internet rather than traditional distribution methods like cable or satellite to provide video content to your smartphone, tablet, or smart TV.
These apps allow you to watch your favorite films and live broadcasts on your favorite devices right now. You may view it anywhere you choose, whether it's a movie, a session with your favourite yoga instructor, or an eLearning programme on cave diving.
Why are OTT apps everywhere (and here to stay)?
There are two reasons why over-the-top apps are so popular:
They are expected by content consumers.
They're ideal for video-on-demand enterprises.
These are two distinct but related explanations. Let's have a look at it in more detail.

Since the launch of Netflix, there has been a shift in how people desire to watch video content: they now expect to be able to watch their favorite shows whenever, whenever, and on whatever device they choose.
As a result, OTT apps have evolved from "good to have" to "essential."
Let's take a look at the numbers:
OTT apps like Netflix, Hulu, Amazon Prime Video, and HBO Max are used by 50 percent of WIFI-connected homes in the United States for roughly 100 minutes each day.

Experts predict that OTT app consumption will reach $123 billion by 2023, and it appears that this goal will be met.

40% of those with WIFI now use a gadget like a Roku Box or Apple TV to stream videos to their televisions, and it won't be long until the rest of us catch up.

So, what is it about OTT TV and mobile apps that attracts people to them?
There are 3 key factors that make these apps so popular among viewers:
These three fundamental elements have completely altered the OTT space, which continues to evolve on a daily basis.
Viewers have grown accustomed to being able to watch what they want, when they want.
Viewers are willing to pay more in order to have greater influence over the programming they watch. As a result, more than a quarter of US households have access to at least five OTT apps. They're willing to pay to have their video viewing experience customized.
Numerous viewers believe they are overpaying for cable subscriptions, which provide less access and control. They can save money while increasing their viewing experience by using OTT.
Creating an OTT app may have given video businesses a competitive advantage a year ago. They are now a standard feature.
Having a video streaming company without OTT apps is like having a burrito joint without guacamole!
Visitors will go elsewhere since they expect to be able to watch their favorite shows on their mobile devices and televisions (and add guacamole to their burritos!).
However, there is still time to join in the fun!

We're in the middle of the "OTT Gold Rush," and you've arrived just in time.

Content makers are scrambling to adopt OTT platforms at a low cost, thanks to the constantly expanding demand for OTT services.
We know that OTT companies who introduced OTT apps to their online video business witnessed a 30 percent increase in size and revenue after evaluating 1.1 million users.
This occurs for two reasons:
Over-the-top (OTT) apps lessen churn
People are more likely to consume a lot more of your material if it is available on more devices, especially those that your present consumers like.

When members quit their video streaming subscriptions, one of the most common things we hear is:

"Wow, your content is fantastic!" I simply don't have the time to view it right now."

This means that your subscribers don't have enough spare time at home to pull out their laptops and watch your material.

As a result, you must assist them in making time for your material.

By providing OTT apps to your customers, you're allowing them to access your content on the move using their mobile devices…

While travelling to and from work, waiting at the doctor's office during their lunch hour, flying (with offline downloading feature)….that way, you're keeping your users on your service longer and minimizing churn rates.
OTT apps increase conversions
You open yourself up to a new audience (like the growing number of cord-cutters) who are actively looking for new OTT services to subscribe to, in addition to enhancing the engagement of your existing consumers.

This is why VOD businesses that provide OTT apps have a 30 percent greater conversion rate than those that do not.

In reality, several of the major content producers have leveraged OTT to create new video streaming services in the previous few years, including:
ESPN has announced the debut of ESPN+Apple has released Apple TV+.
Disney announced the introduction of Disney+.
AT&T introduced AT&T TV.
The United States Golf Association (USGA) was founded. The list of OTT service providers is endless.
And the best part is that streaming services aren't just for multibillion-dollar media conglomerates like Disney and Hulu. Every day, tens of thousands of small and medium-sized media companies and content creators start their own streaming platforms.
We've talked a lot about how vital OTT applications are, but keep in mind that they're an extension of your business, and you'll still need an internet presence via a video streaming website…
Myth buster: Over-the-top (OTT) apps will eventually supplant your video streaming website.
Many people would read this far into the discussion on OTT apps and conclude that apps are a replacement for websites – but this is simply not the case.
Websites are remain, without a question, the non-negotiable online heart of any organisation. This is especially true in the VOD industry. In fact, about 15% of Netflix subscribers throughout the world still use their computers to watch the service.
There are 3 very important reasons why video streaming websites are still necessary for a healthy VOD business:
Despite the fact that OTT app usage is obviously on the rise, online still has the greatest single proportion of watchers, with 38 percent of all subscribers streaming through their browsers.

This indicates that, while consumers are eager to be able to stream their favorite material via OTT apps on their smart TVs and linked gadgets, they still expect to be able to do it on their computers.

When it comes to payments, people trust websites more than applications. Despite the fact that mobile commerce is on the rise, many individuals still prefer to pay through their computers rather than their phones.

We discovered that the majority of video content subscriptions are acquired on the OTT streaming website, with 60 percent of content consumption occurring on the apps for those same subscriptions.

This confirms that people are more likely to subscribe to your VOD if you offer them a secure website for the payment transaction.
Websites are essential for SEO and searchability
People still expect to find you on Google, so having a website makes your VOD service discoverable online.
The messaging on your website has a lot better chance of ranking in Google for the keywords you want to rank for than the messaging on your mobile app. SEO is not something that should be taken lightly.
The best part is that using a video streaming website does not have to be expensive.
Having a video streaming website is often included in your arrangement with the OTT platform provider you choose, depending on how you chose to launch your OTT services.
Are you ready to launch your own OTT apps?
We all know that launching apps can be nerve-wracking. It's almost as if you're starting a completely new company.
As a result, we're frequently asked, "Is now the ideal moment for me to start developing my own apps?"
This is an excellent question.
First and foremost, there has never been a better opportunity to create over-the-top apps in our business.
We discussed it briefly previously, but we at Uscreen like to refer to this time as the "OTT digital gold rush." It's a small window of opportunity for content creators to build their own OTT apps at a reasonable cost to set themselves apart from the competitors.
So, if you're thinking of releasing an OTT app to complement your online video platform, now is the time to do it!
Now let's see if your company is OTT-ready:
You already have a VOD business and want to expand into app development.

If you already have a video on demand business with a video streaming website and are considering launching OTT apps to expand your business, consider the following questions:
Is my on-demand video content a feasible and validated offering for my target audience? (In other words, do people appreciate your videos and are they willing to pay for them)?
Will being able to stream my material on their devices benefit my target audience?
Do I have a distinct and well-defined brand and message?
Do I have a strategy for continuing to generate content?
Do I have a well-thought-out pricing strategy?
If you responded yes to all of these questions, your video on demand business is in good shape and ready to offer OTT apps.
One thing to keep in mind: while an OTT app will not help a failed video business succeed, it will help a thriving VOD business grow even more.
Keep this in mind while you assess your business's readiness for apps.

Is your video business ready for mobile and TV apps?
You don't have a video-on-demand business but want to start developing apps.

It's also fine if you want to launch your OTT apps but don't yet have a video-on-demand business or website. It's possible that launching apps is still the best option for you. Here's a basic check list to get you started:
Do you have any video content already? Do you have an established and engaged online audience (e.g. on YouTube, IGTV, Twitch)? (For example, Instagram followers, YouTube subscribers, and email addresses)
Have you ever made money off of your content? Do you have a recognized brand and voice in your niche?
Have you considered a VOD pricing model? (for example, SVOD, TVOD, and AVOD)
If you answered yes to all of these questions, starting a VOD and OTT company is the best business move you can make

Which OTT apps should be released first?
You've made the decision to launch your OTT apps. The following are the most popular apps to choose from:
Roku
Apple TV
Android TV
Amazon Fire TV
Do you need to launch them all? Not necessarily. It all depends on the audience you target and the type of content you offer.

We at Kilowott believe that because more than half of OTT app users choose to stream content via mobile apps rather than TV apps, Android and iOS video streaming apps are frequently more important to develop. We also know that,
Android mobile apps offer the greatest global reach, particularly in regions where English is not spoken.
iOS has the highest market penetration in English-speaking markets.
Roku is the most popular TV app, with half of all TV app users using it, making it the most important app to launch if you want to reach your customers on their TVs.
The most essential takeaway from this input is that because mobile devices are so convenient, OTT apps for iOS and Android are the most necessary to build first.
However, there are also various forms of content that make TV apps, such as tvOS and Android TV apps, extremely valuable to users. The following are the most common forms of content:
Children's entertainment
Fitness at home
Yoga, dance choreography, and so forth…
Televisions remain the most comfortable method to watch information that is either entertaining or requires a lot of movement in your living room.
If you're still unsure about which OTT apps are best for your business and audience, chat with one of our OTT experts to obtain the answers you need.
How can one make and distribute their own OTT apps?
Now for the really exciting part.
Assuming you can't develop these OTT apps yourself, you have 1 main option:
Option 1: Hiring Kilowott
Hiring someone to develop your OTT apps is an obvious one.
At Kilowott we create OTT apps that are fully-branded just for your business.

Here's how launching an app with Kilowott will mostly work:
You set up a call with the Kilowott team
You get your video website ready by adding content. We can create the animated content you need
You get your app requirement in
You provide us with your app requirements
We build your app and have it available for you to test
We submit your app for approval in the App Store
After it's published, you launch it to your customers and celebrate!
All the apps we do can be customized to fit your branding.
How to find the perfect OTT platform provider for you?
We're simply speaking for ourselves in that last area because different video monetization and OTT platform providers offer different functionality at different price points.
If you're serious about learning about all of your OTT app development possibilities, we've put together a shopping list to help you get started:
Along with your apps, provide you with a video streaming website.
Allows you to completely personalize your streaming site
Allow you to receive payments from all over the world
Give you complete control over your audience.
Develop and launch your OTT apps quick enough
Provide your apps with free updates and maintenance
For you, it be a technically hands-off solution
Next steps for you
Congratulations for finishing the entire tutorial – we know it was a lengthy one! We hope you now have a better understanding of the world of over-the-top (OTT) applications.
So, what are your options for dealing with this information?
We urge that when you've digested what you've learned today, you start thinking about how you'll incorporate OTT apps into your video business.
To find out if OTT apps are perfect for you, get in touch with one of our very qualified (and very cool) OTT experts.
FAQs
What is the difference between over-the-top (OTT) and video on demand (VOD)?
– VOD (Video On Demand) is a term that describes libraries of pre-recorded video content that viewers can watch at any time. Viewers can watch content on their own time and manage playback on VOD systems (pause, play, rewind, etc.).
OTT (over-the-top) systems are a more advanced type of VOD platform that gives you even more control and freedom. Viewers can broadcast content to any device, live stream video, and use OTT apps with them. Because the content is delivered via the internet rather than through cable set-top boxes or satellite, these platforms allow audiences to access OTT content at any time.
What's the difference between over-the-top (OTT) and connected television?
– Over-the-top (OTT) platforms assist content developers in distributing video material over the internet and beyond the traditional television set.
Connected TV (CTV), on the other hand, is any television device that uses the internet to broadcast videos, such as game consoles and smart TVs.
How do you make an OTT app?
There are several options available to video entrepreneurs and content providers that want to launch their own app. The first step is to create your video streaming website, which Kilowott helps you through step by step.
The next step is to create your app. Because this takes a lot of time and effort (not to mention technical knowledge), most video entrepreneurs use a video hosting platform (which we can build for you) to launch custom-branded apps for them. Once your app is complete, you may think about your monetization strategy and upload your video content!
Which OTT platform is the most effective?
– We recognize that there are numerous excellent OTT platforms available.
Having said that, we still believe that you can build the next great OTT platform by working with Kilowott. Let's get started, shall we?